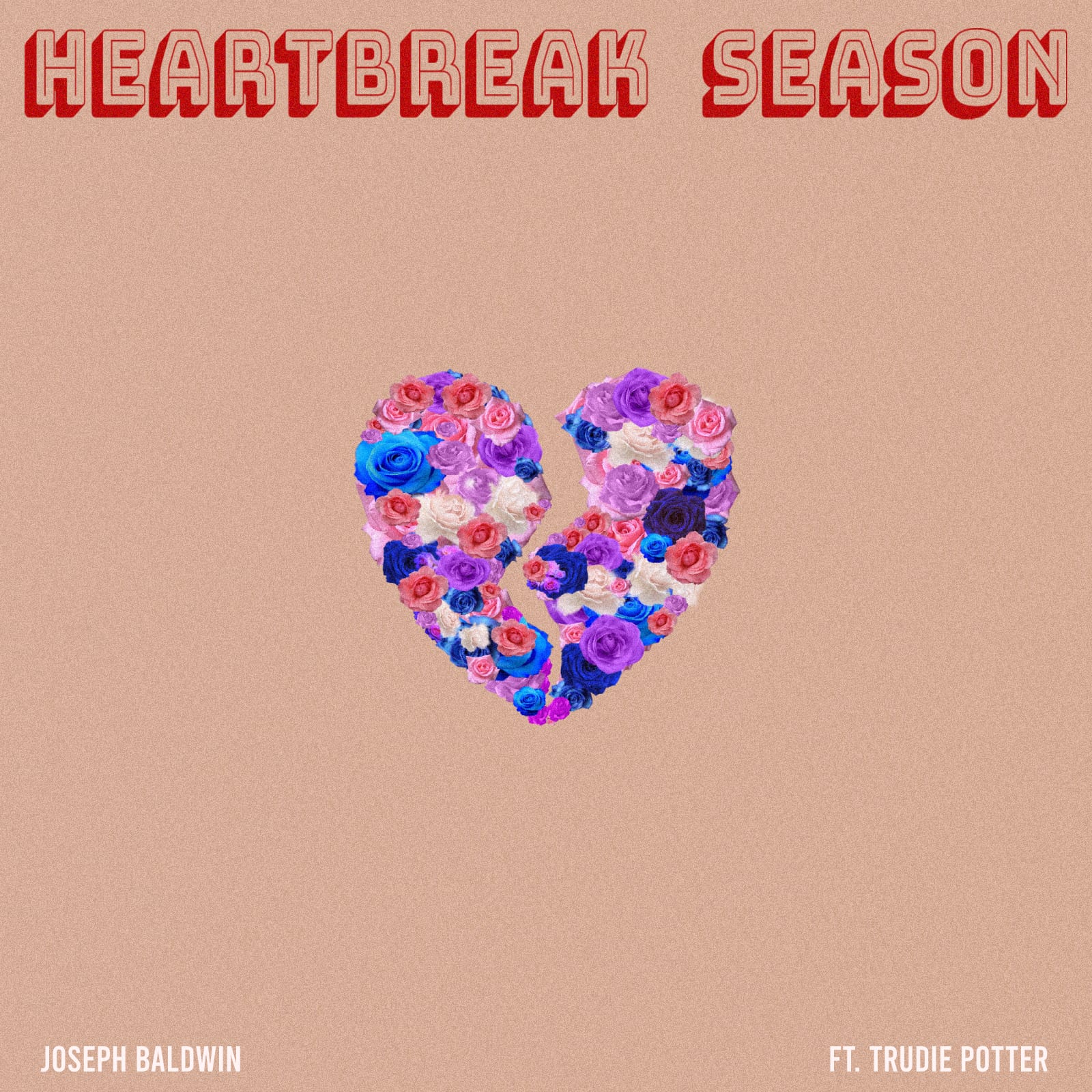 Joseph Baldwin Explores Heartbreak With 'Heartbreak Season (ft. Trudie Potter)'
Melbourne based musician Joseph Baldwin brings us his new single, 'Heartbreak Season (ft. Trudie Potter)', an up-beat, tightly-produced indie-pop song exploring modern heartbreak.
Making use of a dialogue structure between Joseph and Trudie, the song reveals the vastly differing and unknown perspectives of a previous relationship. It highlights how the tragedy of relationships may only be identified once it is over, and how there can be such a separation between two past-lovers. The song successfully conveys the intimacy that one person may have felt in a relationship, with the loneliness and isolation the other person may have felt. These two opposing forces are outlined lyrically, with Joseph pleading for answers, "Honestly, I want to see if I ever mattered", and Trudie revealing her internal separation, "I never told you that I was suffocating living on our own".
On the single, Joseph says "Although the song exists in an upbeat and fun manner, it serves to highlight the stark differences of perspectives and feelings which can be hidden while in a relationship. I hope people listen to this song and reflect on the hidden feelings of their past relationships to hopefully find some resolution in what can be incredibly complex situations."
'Heartbreak Season' features the soothing and soulful vocals of Trudie Potter, another Melbourne based musician. Trudie has honed her vocal tone and quality to be incredibly exhilarating yet peaceful to listen to. 
'Heartbreak Season (ft. Trudie Potter)' is released following his minimalistic folk single 'Mymind', which was released earlier this year. Additionally, he is supported by his debut EP 'On My Way to Her', which was released in January this year. His work mixes acoustic and MIDI with rich dynamics that please the listener, reminding them of the delight which can be found in clean, simple beats.
Influenced by artists of the likes of Jon Bellion, Death Cab for a Cutie, and The Beach Boys, Joseph carefully picks his beats and combines them with flawless vocals and genuine lyrics. The choice of electric guitar and the change to synth-instruments throughout the track contribute to the consolidation of Baldwin as composer, musician and singer. 
Bendigo born and raised, Joseph moved to Melbourne in 2017 after graduating school. The singer song-writer took his first steps in the scenic arts as a teenager; Joseph is now an incredibly resourceful artist able to put into words and music what most of us only struggle to understand. Be sure to keep an eye out for upcoming gigs once the Melbourne music scene resumes.
LINKS
Facebook l Spotify l Instagram l Youtube