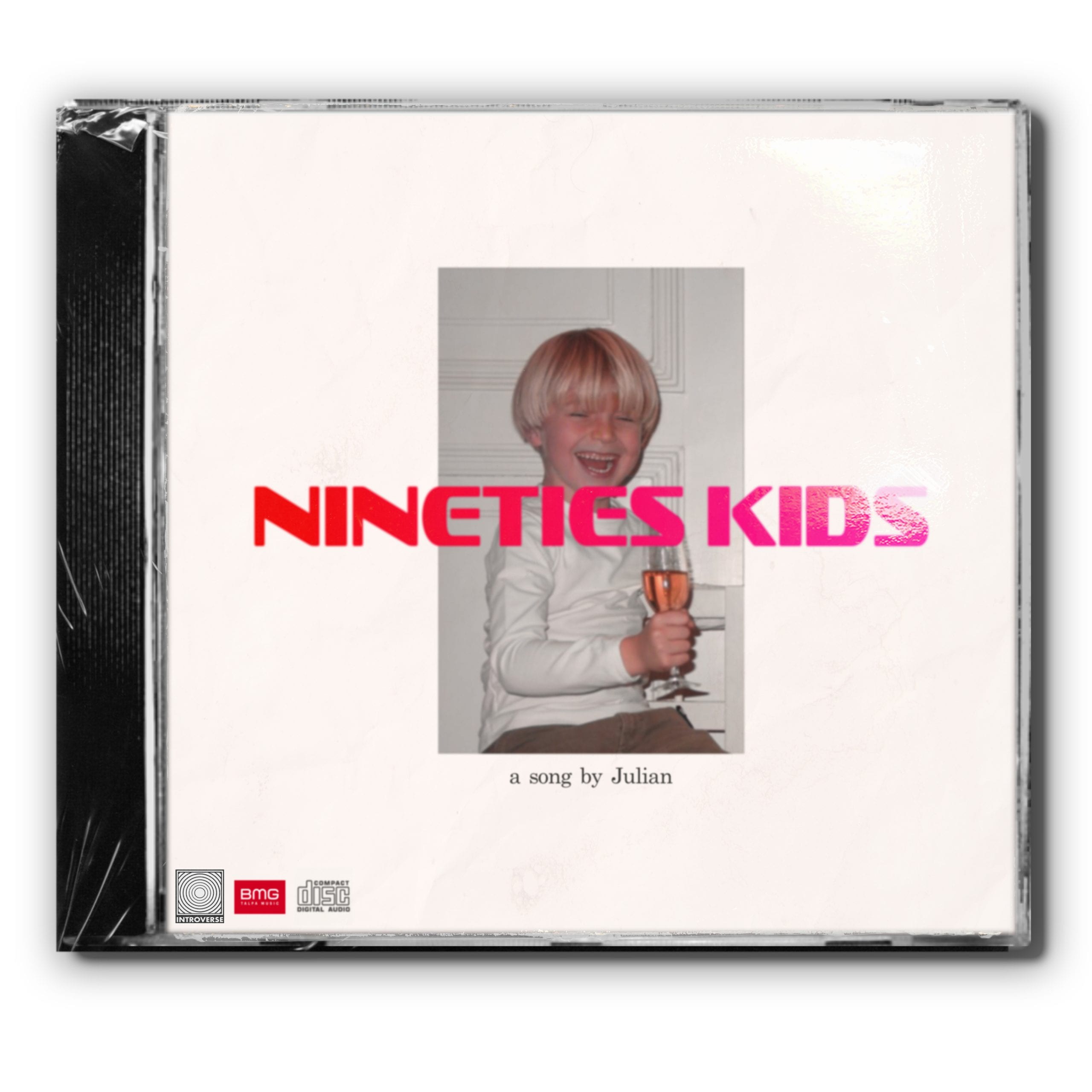 Julian releases reminiscent new effort, Nineties Kids
Julian is a truly modern singer, song-writer who has secured a loyal fanbase only one year into his music career. His new single, Nineties Kids, encompasses the confusing and relatable experience of reliving childhood memories amidst playful, adolescent innocence.
Julian's first release in 2019 came in the form of Miss America – a poignant ballad that showcased Julian's impressive skill for both melody and vocal performance. Since then, the most prominent release, now that i know you, has garnered over 235,000 streams on Spotify alone! The track was another emotively complex staple that exaggerated intentionally foggy electronic guitar riffs and traditionally commercial percussion.
Julian's new single, Nineties Kids, is an energetic pop-infused track that showcases versatile and creative songwriting ability. The exhilarating rhythmic pace celebrates the whirlwind of nostalgia, revelling in the best aspects of being young and naive. It is a vocal-heavy tune, a powerful party anthem that abruptly throws the listener from the rigid structure and never-ending responsibility of growing up. 
Julian says, "It's a song about longing for nostalgia, even though you're not really old enough to feel nostalgic. Just the longing for something, will making sure the memories gives you a smile on your face."