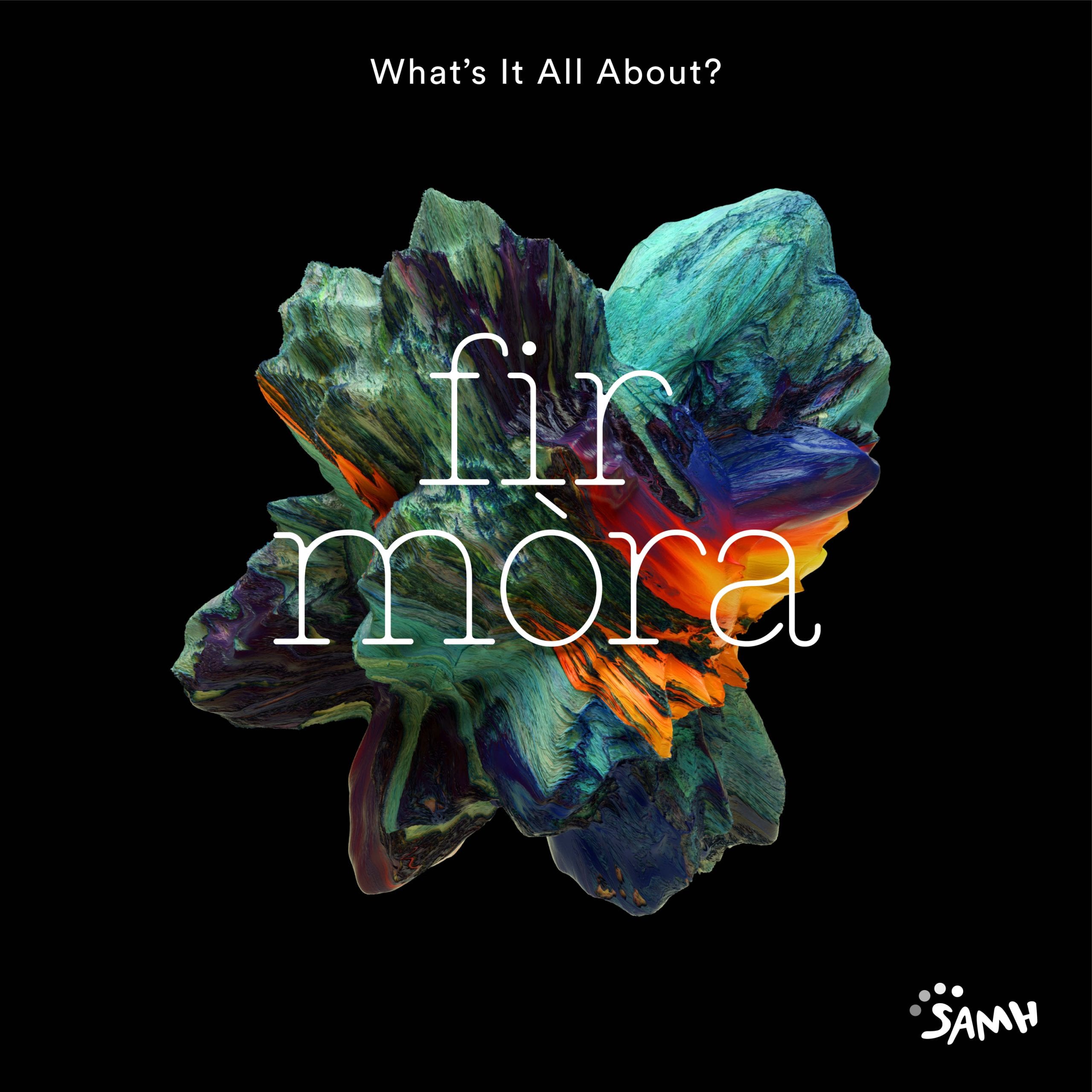 Kevin McKay & Gav Clark Launch Fir Mòra With Charity Single For Scottish Association For Mental Health
Platinum-selling producer and founder of highly respected house label, Glasgow Underground, Kevin McKay, has reunited with club promoter turned renowned restauranteur, Gav Clark, 26 years after the pair met over a shared love of dance music. Joining forces under the name Fir Mòra (meaning 'Big Men' in Scots Gaelic – both men are well over 6 foot tall!) they are launching their new collaborative project with debut single, "What's It All About?" With 100% of the sales income going directly to the 
Scottish Association for Mental Health (SAMH), the aim is also to raise awareness of mental health issues at what is often a difficult time of year for many people. The single harks back to their original clubbing days blending influences like Detroit Techno, post-rock electronica and good-time 90's feels. The duo have also set up Myfiere (old Scots for 'My Friend') a new label to release their music
. Fir Mòra "What's It All About" is out on Friday 13th December. Stream / download here:
https://lnk.to/WhatsItAllAbout
Gav Clark said, 

"We've both experienced how dark and isolating the 

festival period can be if you're going through tough times. Talking and sharing your issues helps but doesn't come easily to many, especially the men amongst us. Hopefully, this project will help prompt some new thinking and consideration about Christmas, what it stands for, its significance to individuals and those they love."
Kevin McKay said, "Through our collective music experience, ambition and values, we feel this collaboration can help bring genuine feeling and support to many who can find it hard at this time of year."
Since 1923 the 
Scottish Association for Mental Health (SAMH) has been Scotland's national mental health charity. In over 60 communities, SAMH provides invaluable care and support for a wide range of adults and young people, making a real difference to those who need help or just someone to talk to, 
particularly at Christmas when almost a third of people with mental health problems feel unable to cope.
Cindy Cosgrove, Community Fundraiser at SAMH said, "We are delighted to receive donations from the sale of this single, so a huge thank you to Kevin and Gav for fundraising for SAMH and raising awareness about mental health. Their efforts, as well as the efforts of their supporters and fans will help SAMH raise awareness, promote good mental health and support those in Scotland affected by mental health problems."
Kevin McKay originally DJ'd alongside Harri and Michael Kilkie at Clark's much-loved 'Malarkey' party held at the legendary Sub Club in Glasgow before launching the highly respected house label, Glasgow Underground. He went on to discover and produce chart-topping act Mylo, scoring 5 top 40 hits. Gav Clark ran music campaigns for the likes of Bacardi, Budweiser and Smirnoff, then moved away from music to run the much-loved Glasgow institution, Martha's, a healthy fast food restaurant. Martha's closed recently after 8 years allowing Gav to return to his first love of music.
"What's It All About" will be released with an Original Mix, Kevin McKay Remix, and Harri Remix, with further remixes to come from Harvey McKay (Drumcode) and Michael Kilkie. Fir Mòra aim to deliver a feel good 90's vibe to bring people together, spread some joy at Christmas and raise money for an exceptional cause.