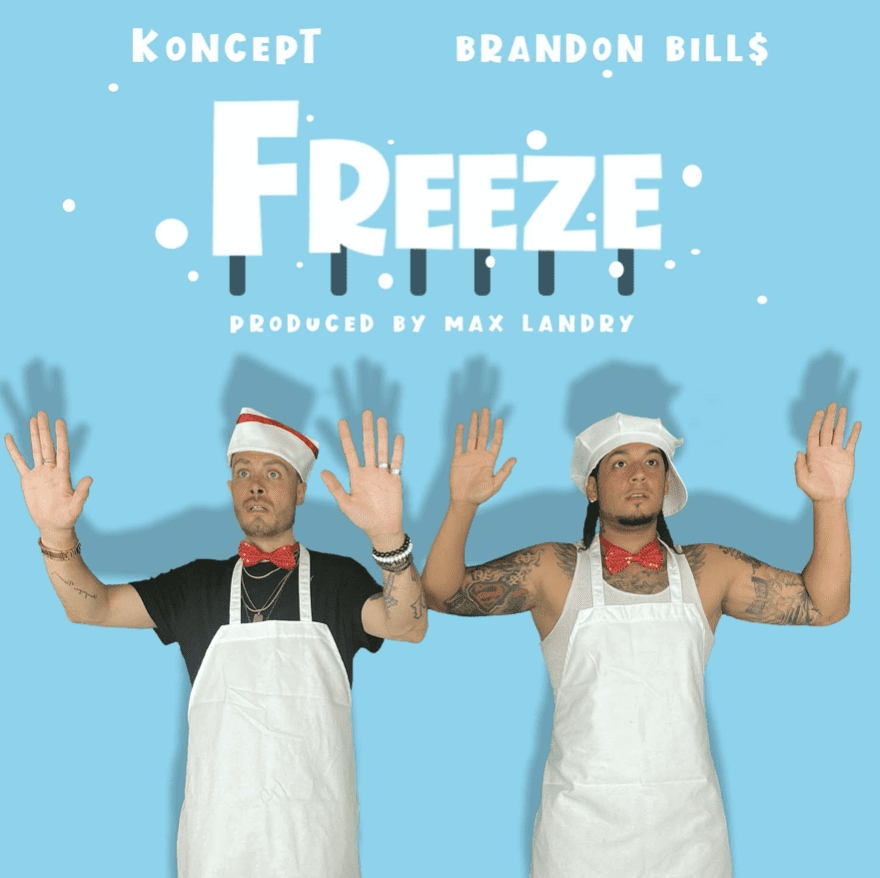 Koncept joins forces with Brandon Bills for 'Freeze'
Rapper Koncept and Brandon Bills have released a brand new track entitled, 'Freeze'. This track fits perfectly with today's new age of hip hop, more importantly, the delivery of each line is clear and easy for fans to pick-up and repeat. 
The production behind Freeze leaves listeners in a state of euphoria as we're introduced to a sound that is almost hypnotizing yet you have to listen to what's coming next, thanks to producer Max Landry. Once the bass kicks in and both Koncept and Brandon exchange bars, you may find yourself nodding along and before you know it, the time has passed and "Play Again" is your only option!