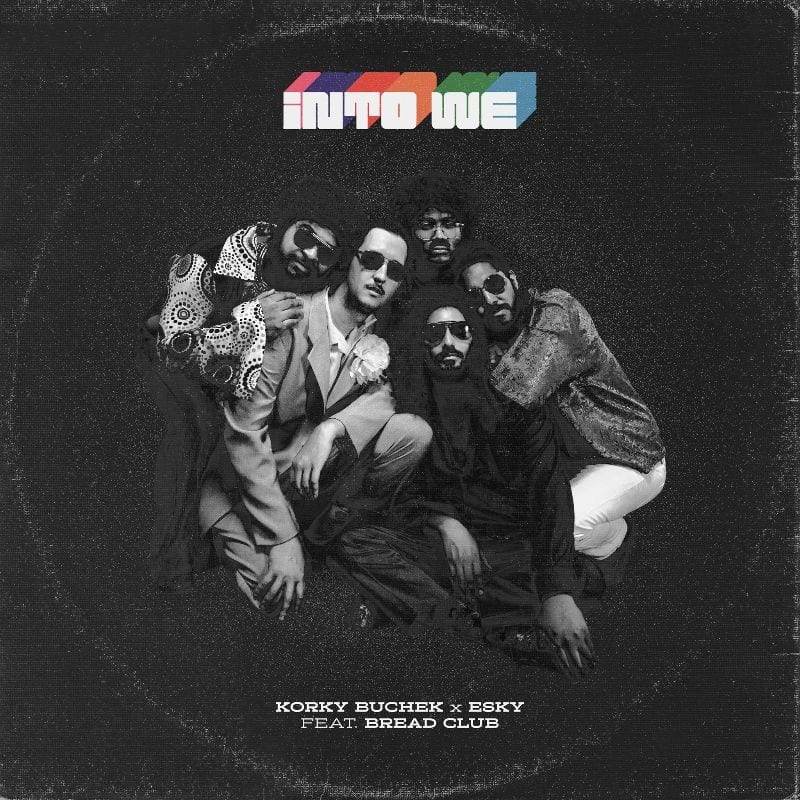 Korky Buchek & Esky Team Up For Indie Dance Anthem 'Into We' Featuring Bread Club
Australian indie dance duo, Korky Buchek, has linked with Western Sydney's Esky and Sydney-based Bread Club for a glittery disco number, 'Into We', out June 12th on Risqué Music.  The nostalgic tune sees Tom Elliott and Peter Sabbagh (Korky Buchek) place Esky front and centre, dripping in tongue-in-cheek braggadocio, with a falsetto to match. Picking up the second verse, Dillon from Bread Club waxes poetic regarding a love interest, questioning if the feelings are mutual.
"The lyrics in 'Into We' were inspired by a friend who found it daunting whenever she entered a dance floor because people had trouble distinguishing their boundaries. The lyrics literally pose the question 'Are you into we?' proposing that – it's only good if we are all good. The collaboration came very organically, with Esky reaching out to them and jumping in the studio together. Bread Club became a last-minute addition to the track as the team got stuck on verse two.'  – Korky Buchek
Korky Buchek are a couple of guys from the Hills District of Sydney, who one stormy night set their minds on the goal of making people dance and enjoy life. After many years of DJing house parties they stepped into the realm of clubs which inspired them to make music. Heavily influenced by bass music, '90s hip hop and RnB, funk and a touch of house, it creates a really powerful sound that just makes you wanna move.
Despite the current global situation, Korky Buchek still has a big 2020 planned, with multiple singles lined up for the second half of the year, not to mention shows, should virus related issues resolve. The duo has been all over the airwaves with 'Could Be U' receiving acclaim from a variety of tastemakers.
"It's 2020 and Korky Buchek are still seriously underrated! Just cop this track with fellow vibe merchants Esky and Bread Club for proof in the pudding."
– Dave Ruby Howe, triple j Unearthed