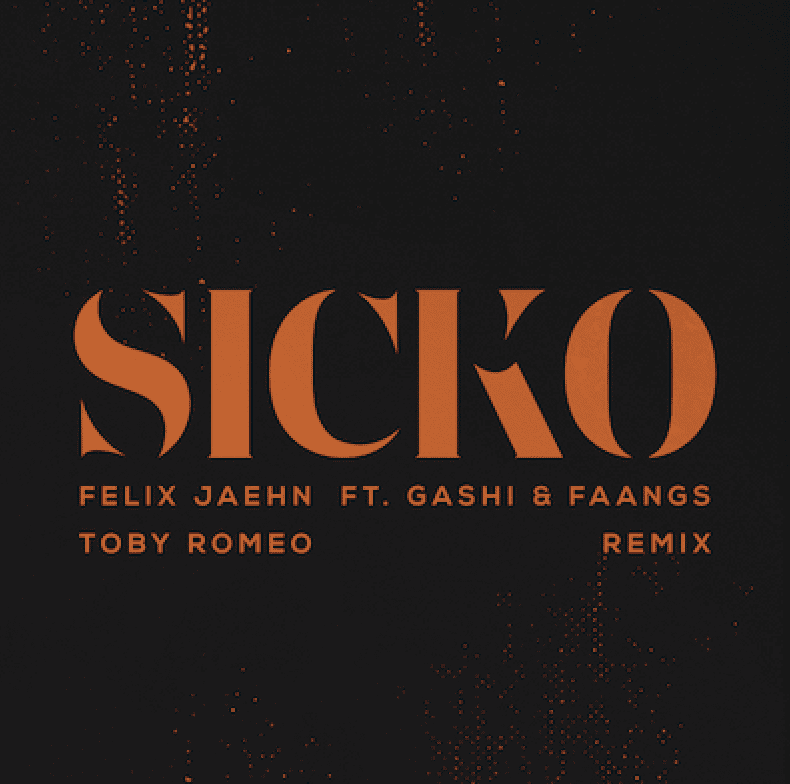 Toby Romeo Drops New Remix Of Felix Jaehn's 'SICKO' Featuring GASHI and FAANGS
'SICKO' is the early summer hit that keeps on giving! Back with another remix, the Felix Jaehn track sees 19-year old Austrian DJ/producer Toby Romeo taking on remix duties with a powerfully energetic rework. Out now on Universal, the fresh, exciting reinterpretation of the tune directly follows Jaehn's very-own remix of his track, released at the tail end of last month. With the original surpassing over 10,000,000 plays on Spotify alone, Romeo's remix is a welcome addition to what's been one of 2020s most exhilarating productions yet.
Elongated soundscapes, flowing vocals, and heavy basslines characterize much of the new release. Several buildups craft a palpable tension, released in full force with the hefty drops Romeo scatters throughout. The newfound rolling rhythm also intensifies and accentuates the harmoniously resonant vocals courtesy of Brooklyn-based rapper Gashi and singer/songwriter FAANGS. Breathing new life into the lyrics, the electronic elements added by Romeo provide just the right amount of sonic space for both vocalists' profound lyrics to truly sit with the listener.
Toby Romeo has been active in the dance music landscape for the last four years, formatively starting out his DJ career at the age of 15. Producing a slew of releases in 2015, the now-19-year-old Salzburg native returns to the scene with his remix of Felix Jaehn's latest track. The new release follows his highly successful singles, 2017's 'Whatever It Takes' and 2018's 'How Do You Feel', as well as his recent remix of Felix Jaehn, Alok, & The Vamp's 2019 track 'All The Lies', which has garnered close to 7 million Spotify streams in only just a year since its initial release. With Jaehn as his personal mentor, Romeo's upcoming releases are sure to be just as exhilarating as his take on 'SICKO'.
Felix Jaehn performed at his very first auto-show the other weekend for BonnLive, with both events selling out with 400 attendees each, and added pyro.