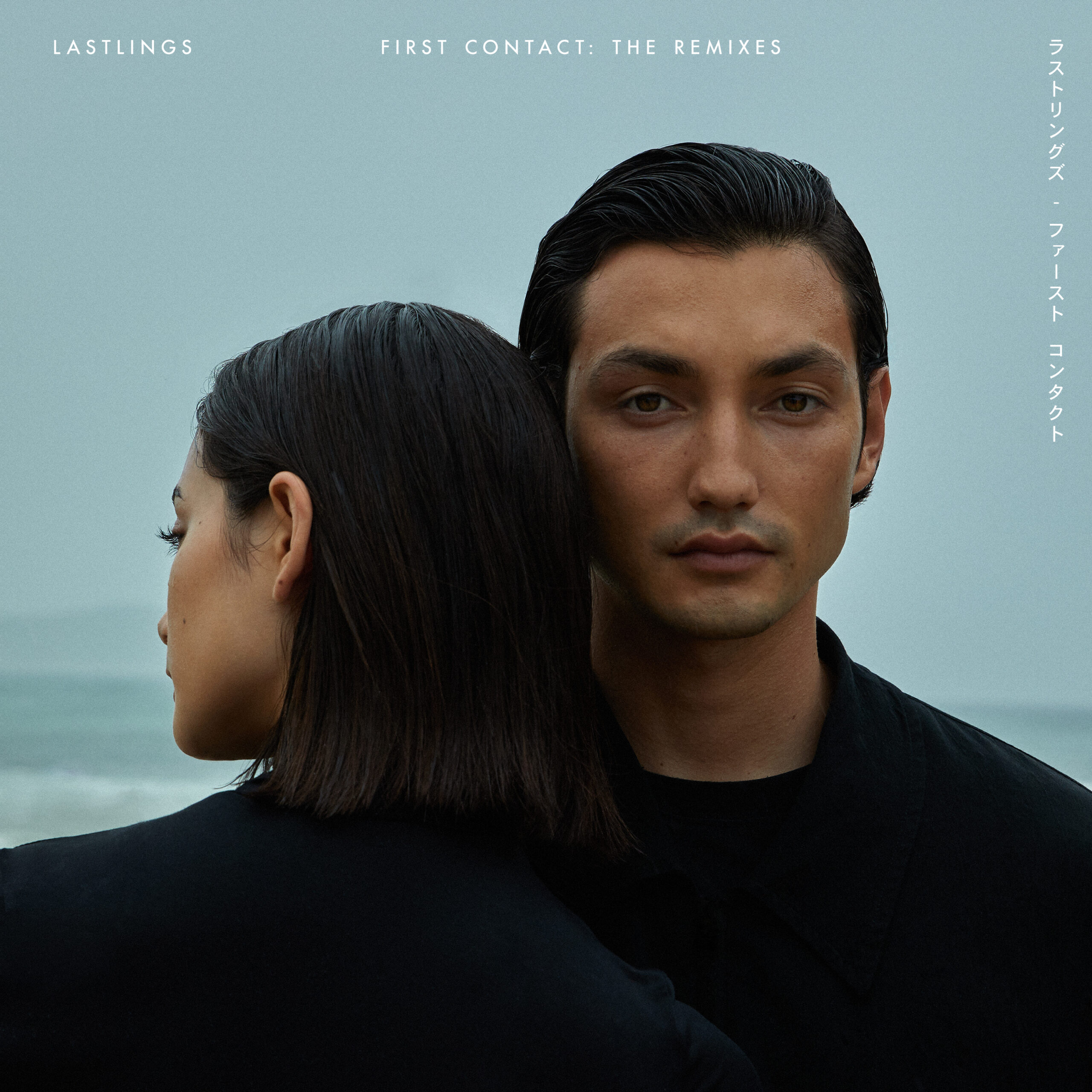 Lastlings Enlist jamesjamesjames and GURPAAL for Final 'First Contact' Remixes
Today, Japanese-Australian electronic duo Lastlings have released the final two remixes from their highly acclaimed debut album, First Contact. Out Now on Astralwerks Records and RÜFÜS DU SOL's Rose Avenue Records, eclectic dance talent jamesjamesjames reworks 'Visions' into a lo-fi house cut while emerging electronic producer GURPAAL reimagines the melodic journey behind 'Held Under'.
Originally from Beverly Hills but now based in Brisbane, jamesjamesjames makes Y2K dance anthems as fit for the dancefloor as they are for introspective headphone listening. Some of jjj's most popular tracks such as omokage., J'adore, and homesoon. showcase the blissful house tones, dreamy piano lines, and catchy pop vocal samples that have resonated with listeners to the tune of over 4.5M Spotify streams. Most recently, jjj remixed Ben Böhmer and Panama's Weightless, already netting over 1M Spotify streams. Combining delicate lo-fi soundscapes with heavy percussion, jjj's 'Visions' remix transcends the dancefloor with late night club nostalgia.
GURPAAL is the new project of Brisbane-based producer Gurpaal Bains, drawing influence from the darker and more emotional spaces of electronica. His debut single, 'Dawn' was premiered on triple j by Willaris. K and within a week made it to the #1 spot on both the Triple J Unearthed Dance and Electronic charts. GURPAAL's remix of 'Held Under' brings listeners on a captivating ride with its disparate synth work and atmospheric instrumentation.
jamesjamesjames and GURPAAL's remixes round out a collection of reworks and renditions that have expanded the First Contact universe to new heights. The recent 'False Reactions' remix pack received fresh touches from LP Giobbi and X CLUB. while electronic artists CRi and Paraleven both tapped in on 'Out of Touch'. Lastlings also treated fans to a stripped back First Contact Acoustic EP, dropping live instrumentative versions of their hit tracks 'No Time', 'Deja Vu', 'Take My Hand', and 'Out of Touch'. These projects collectively set the stage for the sibling duo to get back on the road as live music roars back to life around the world.
Released this past November, First Contact remains massively received amongst fans and critics alike, earning 30 million streams across platforms and support from Forbes, Billboard, Wonderland Mag, NME, triple j, and KCRW. Lastlings' momentum spilled rapidly into 2021, kicking off the year with a feature on SG Lewis' track 'All We Have' from his recent full-length times followed by the honor of remixing Bob Moses' 'The Blame'.