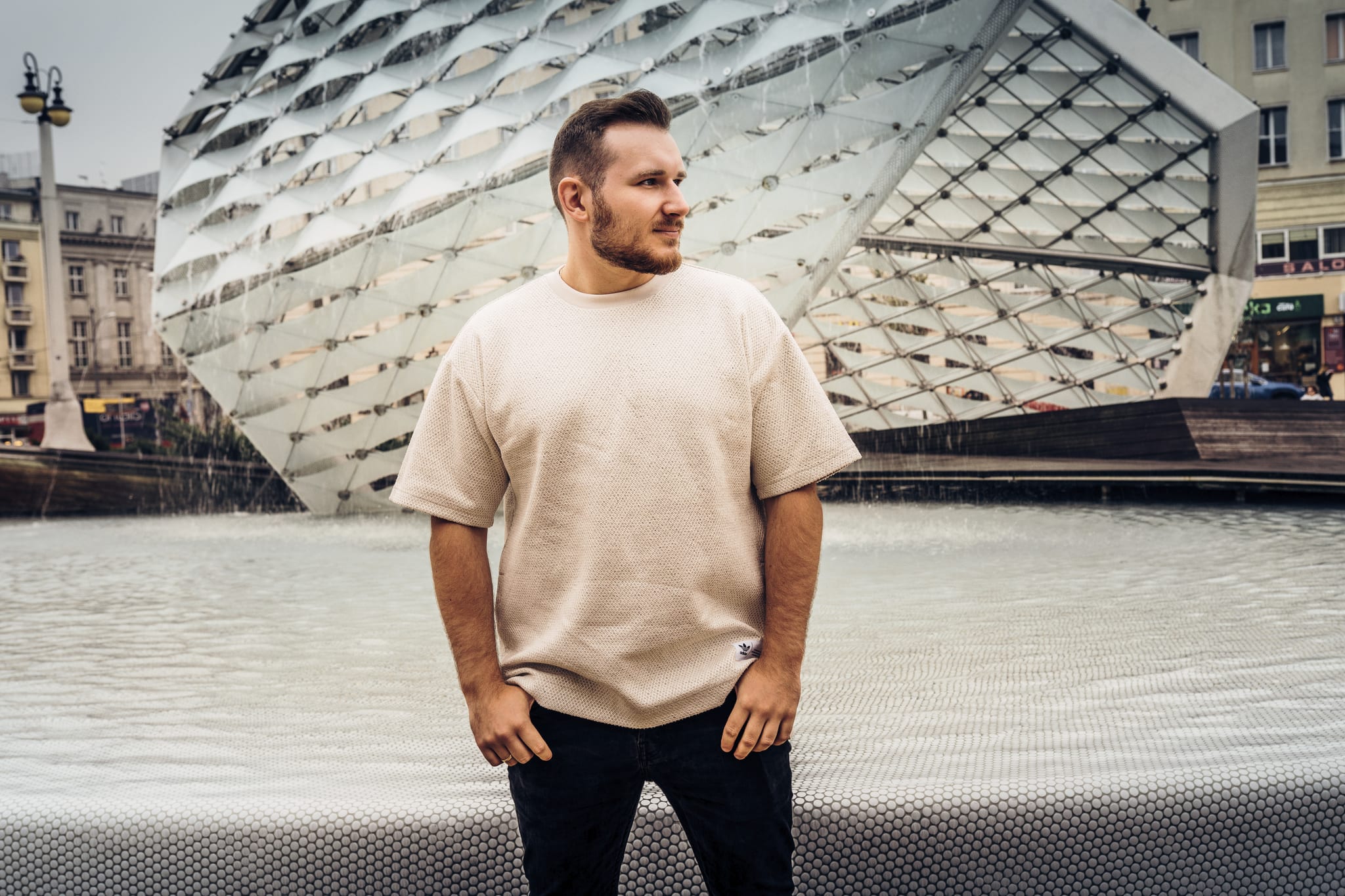 Listen to Skytech's Groovy Edit of FIVE & Last 60″'s "Chaos."
Skytech kicks off the new year with his edit of "Chaos" by rising Italian producers FIVE & Last 60″, an energetic vocal tune that's a shining example of his dynamic style. The Polish artist expertly weaves groovy basslines and upbeat percussion with the original's soulful vocals, casting a spell that will have listeners entering the chaos in no time. FIVE & Last 60″ are two 22-year-old artists from Italy who have been musically trained since a young age, and are now honing their talents in the electronic scene; getting their music out through R3HAB's CYB3RPVNK imprint with Skytech's help is a significant step. Meanwhile, Skytech recently released a notable remix of R3HAB, ZAYN & Jungleboi's "Flames" last winter and dropped his catchy original release "By My Side" with Emdi. Get ready for more new music from Skytech in the forthcoming weeks!
Mateusz Dziewulski – better known by his artist name Skytech – is already a household name in his home country of Poland, and the rest of the world is soon to follow. His name first appeared on the map when R3HAB discovered his original track "Tiger" and then helped Skytech to put final production touches on it, proving to be a winning team after "Tiger" skyrocketed to over 100M streams on all platforms. Since then, the two have worked on numerous tracks together via the CYB3RPVNK imprint, such as "Fuego," "What You Do," "Hyperspace," "Starflight," and more, fusing their sounds to make music that is club and festival-friendly while never sacrificing substance and soul. Since then, Skytech has been touring around the world, increasing his global footprint with every electrifying live performance. In 2017, he was the most-streamed Polish act on Spotify and debuted at Tomorrowland, while in 2018 he came in a close second on the Polish Spotify charts right after Frideric Chopin. Follow CYB3RPVNK to see what R3HAB, Skytech, and the rest of this talented crew are up to!