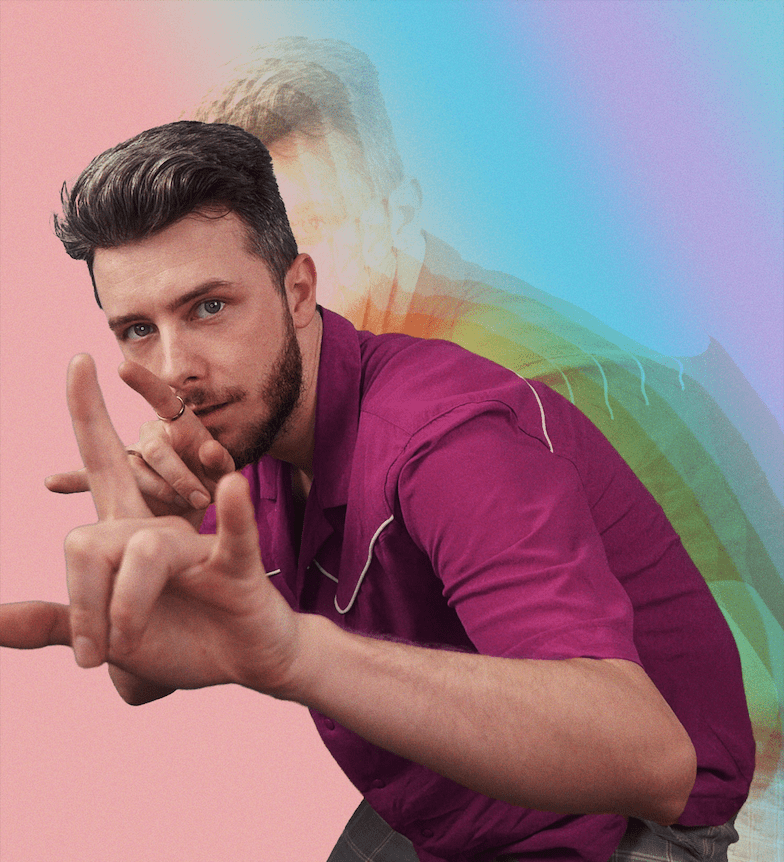 Lost Boy Links With Gnash For New Single 'Insecure' Out Now Via Ultra Music
Los Angeles-based singer-songwriter and producer Dillon Deskin, also known as Lost Boy, returns with a new release, 'Insecure' out now on Ultra Records. Enlisting the vocal expertise of fellow L.A.-based talent and Platinum-selling artist, Gnash, Lost Boy's second single this year serves as a new addition to his body of work, for what is sure to be an exciting new decade for the multi-talented artist.
'Insecure' highlights Lost Boy's refined trademark sound — a harmoniously unique upbeat blend of dance music and pop. Gnash's sonorous vocals are complemented by Lost Boy's lyrical prowess, ultimately forging a truly phenomenal sonic blend. The track begins slowly, eventually picking up its pace by raising the energy and tempo mid-way, providing enough auditory space for the listener to revel in the mellifluous angst of Gnash's lyrics. Bouncy riffs and thunderous drops accentuate Lost Boy's dreamy melodic vocals, resonantly permeating from start to finish, not only here but also in each of his distinctive radio-friendly releases.
"Everyday we have something or multiple things we're insecure about. Far too often those play into the relationships in our lives, & we hope those people will wait it out until we feel better" – Gnash
"Writing "Insecure" was the most fun I've had making music in years, and when Gnash graced the track, I knew we had something special. This song comes at a time in life when I'm learning to let it all be. The idea for "Insecure" was to expose the most anxious parts of my mind and purge my negativity" – Lost Boy
In 2016, Lost Boy wrote Flo Rida and 99 Percent's Top 40 and Gold Certified single, 'Cake' before emerging in the EDM scene the following year with his first single 'Poison', and debut EP 'Big Bang', with the latter's titular track amassing over a million YouTube plays in just over two weeks. Having advanced his career as a musician in just three short years, Lost Boy has consistently honed his skill with every new release. Signed to Ultra Records in 2018, his debut song on the label 'Waste Your Time' paved a new path for him as an artist. His previous single and collaboration with Different Heaven, 'Words of Love' (Numa Numa), has garnered half a million streams in a little over a month. With a fresh new Instagram page and aesthetic, he has been gaining a significant amount of traction since his major return to the dance music scene this new decade.
25-year old singer-songwriter Garrett Nash, also widely known by his stage name Gnash, rose to fame in 2015 when his chart-topping hit 'i hate u, i love u' featuring Olivia O'Brien achieved a considerable amount of viral success. With over 915 million streams on Spotify and 69 million plays on SoundCloud in 5 years, the rapid organic growth of the track led to the rapper's critically-acclaimed 2019 full-length debut album We.
With tour dates to-be-determined and a slew of upcoming new and exciting releases on Ultra Records, 2020 is shaping up to be one of Lost Boy's best years as a producer to-date. Out now, 'Insecure' is available for your listening pleasure on all streaming platforms.