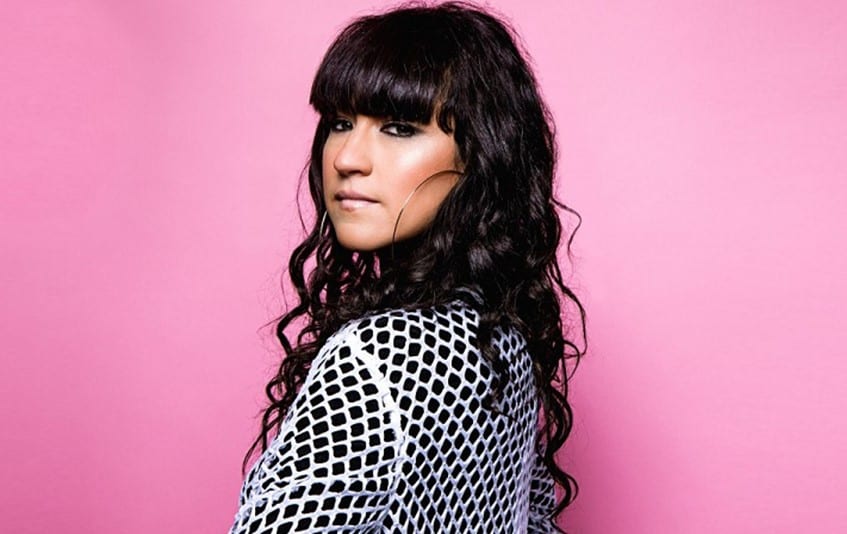 Louise Golbey treats us to 'another Golbey banger' on her neo-soul single 'Scarlet Woman'
Louise Golbey does not do things by halves. Her first single from her forthcoming sophomore album 'Renaissance' comes straight out of the dirtiest funk and soul school around. Think Prince & D'Angelo on a hot summer's night and you will begin to get the picture.
This London based artist might not look like she can tear the roof off a sweaty dancehall or jazz club but after touring and collaborating with countless superstars from London and across the Ocean; from Omar and Ed Sheeran to Roy Ayers, Roberta Flack, Eric Benet and En Vogue, Louise has kept them all enamoured, as she does her adoring fans and continues to establish herself as a respected ambassador of the UK's soul scene. Just before 2020's lockdown Louise reached one of her live ambitions with her own name on the line up at London's 02 Arena alongside Level 42, Kool & The Gang and Brand New Heavies and now after some time on her hands to record for the new album she takes things up to another level.
'Scarlet Woman' harks back to a sassy TLC belter fused with a neo-soul style groove as she lets us know on chorus, "I feel like a temptress, like a tease, a scarlet woman, but with great unease." Louise further explains, "the song is about not wanting to be 'the other woman'".
It packs a sexy punch, but feels incredibly on point, as we strive further forward away from the old macho stereotypes and nearer a destination of R.E.S.P.E.C.T which is still an ongoing quest for all.
Louise has an outstanding catalogue well worth exploring and has seen support from BBC 1Xtra, 6 Music and Radio 2 as well as Jazz FM, Mi Soul and many major radio stations throughout Europe.
Her recent foray as a presenter of her own songwriter's podcast 'What You Didn't Know About…' has started to take off after some insightful interviews with some of her peers and heroes in the music industry.