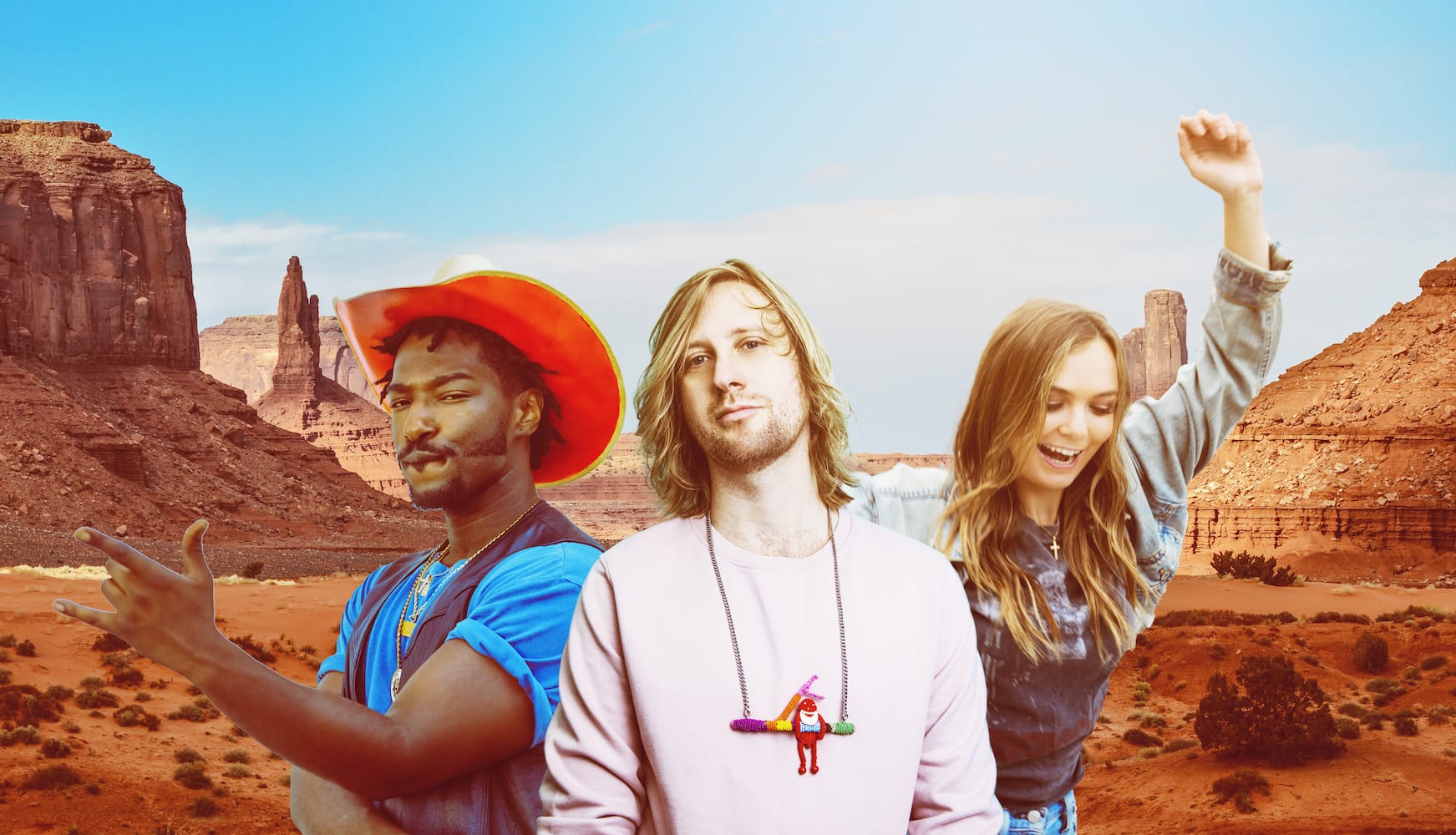 Love Harder Takes Country To The Dancefloor With 'Yeehaw' Featuring Willie Jones And Rynn
Love Harder returns to Ultra Music with 'Yeehaw', a track which takes some big country hooks and fuses them with dance beats and bass lines to deliver a summer floor filler. Love Harder a.k.a. Will Simms leans on the unmistakeable lyrics and vocals of Willie Jones and Rynn to provide the authentic country vibes. Love Harder is the dance music alter-ego of award-winning producer, Will Simms. His recent string of big singles, including debut, 'Oblivion' ft Amber Van Day, 'Outta My Head' ft Julie Bergan and most recently 'All I Think About', (a cover of Kylie's classic 'Can't Get You Out Of My Head') have racked up tens of millions of streams and underlined his status as a producer to watch. Download / stream from here: https://ffm.to/yeehaw
Love Harder has an innate ability to find a hook and in 'Yeehaw' they are overflowing, from the country picking of the verse, to the slide guitar riff, through to the one-word chorus that gets in your head and refuses to leave. The track originated from a trip to LA which ended up with Love Harder linking up with singer / songwriter, Rynn, a rising star from Nashville, and Willie Jones, a genre-expanding artist described by Rolling Stone magazine as 'the future of country music', and host of the brand new 'Crossroads Radio' show on Apple Music.
Love Harder comments, "I love country music and I love dance music! So, I always wanted to make a record that would be both! This is a song about grabbing life by the horns and having fun! And with Willie Jones and Rynn, what more could you ask for?"
'Yeehaw' is exactly the sort of life-affirming, feelgood track that the world needs right now, with uplifting, quality vocals and a foot-tapping, irresistible groove. Add in Love Harder's trademark quality production and ear for the dancefloor and you have a track sure to find its way onto airwaves and playlists everywhere this summer and beyond.
Love Harder sits alongside some of electronic music's most recognisable names on US-based label, Ultra Music. The powerhouse label is a perfect home and is all set to turn this genre-fusing anthem into a huge summer stomper!