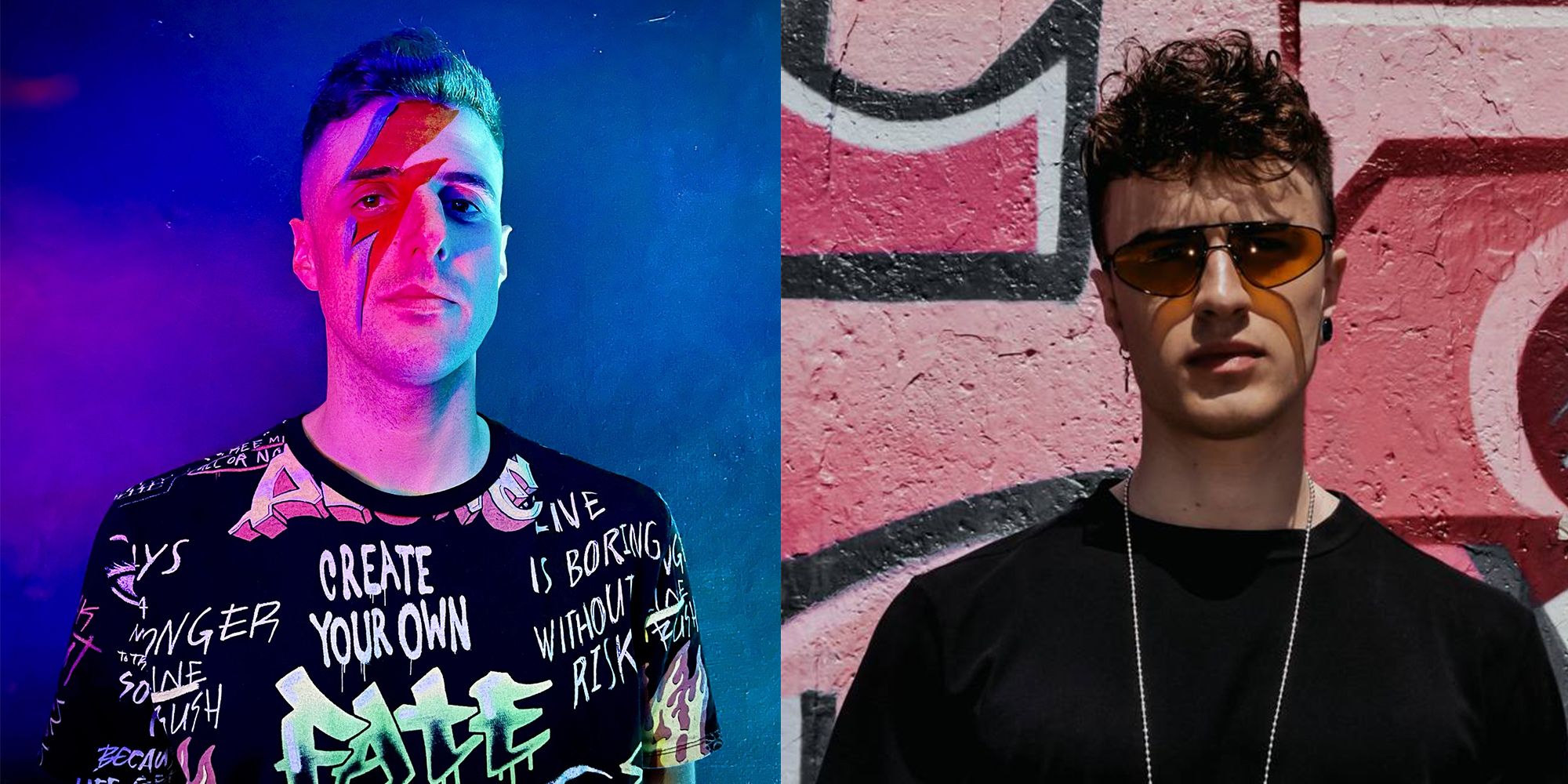 Manu P & Federico Rosa Talk About Their Background and Influences in Exclusive Interview
Manu P & Federico Rosa are two gifted Italian DJ and music producers set to conquer dancefloors all across the globe.  
With hard-hitting releases under their sleeves and uplifting but powerful live performances, these artists are ready to share their signature style and sound with the world, teaming up to drop certified bangers and get the party started. 
We invited them to introduce themselves and talk more about their style and their hopes for the near future. 
Hi Manu P & Federico Rosa, how are you? 
Hi, we are good and ready for lot of things together in 2023
Can you tell us more about yourself? where are you from, what do you do? 
MANU: I'm a DJ from Italy and I'm in the music business for a long time. I was resident of biggest club in Italy like Rad Zone club and actually I'm DJ and owner of The Cage, my brand of events. 
FEDERICO: I'm a DJ and producer based in a small town in the province of Ancona. Currently, I hold a residency at Bohemia di Fabriano (AN) and I collaborate with The Cage whilst, of course, I'm constantly at work in my studio – making music feels good!  
How were you first introduced to music? How did you know this is what you wanted to do? 
MANU: Since when I was young I really love to listen and play music so I decided to start mixing. When I started to play for the best House clubs in Italy, like Cocorico and Red Zone Club, I understood that this is what want to do. 
FEDERICO: I love music since I was a kid, I started DJing as a hobby and I used to frequent clubs until one night it clicked that this is what I should be doing and I had to turn it into my profession.   
Who are your biggest musical influences? 
MANU: I like to play all kinds of house music, from the deeper to Techno. I have no specific influence.  
FEDERICO: I love Tech House music with Minimal influences, but in my DJ sets I do throw in the occasional Disco House tune at the right time.   
How did you learn how to produce? 
MANU: I've started to produce by myself in my old first studio.  
FEDERICO: Initially, I attended music production courses in Milan but then continued as a self-thought producer.  
How would you describe your sound? 
MANU: My sound is a mix of House music with influence from Techno and Trance tunes. 
FEDERICO: Energetic grooves with Hip-Hop, Latin vocals. 
What would you say is your biggest achievement so far? 
MANU: Starting a brand of events that people enjoy to be a part of. 
FEDERICO: Seeing my music in the top 100 charts and being supported by international DJs.
 
Where would you love to perform? 
MANU: I think I would love to join ELROW 🙂 
FEDERICO: Also for me, Elrow has always been my dream.  
Do you have any hobbies? 
MANU: For sure. I love to go every day on MTB and do some race with it. 
FEDERICO: I love working out, finding the balance between my body and mind has always been a priority for me.  
What's in store for Manu P & Federico Rosa for the coming months? 
MANU: We'll start a series of tracks together and the first one will be 'Ice Baby' to be released on January on my label The Cage Music. 
FEDERICO: Exactly… we're collaborating on a series of tracks, both individually and also together with Manu, In January, we'll be releasing our first single 'Ice Baby'… We'll have a busy and exciting 2023!   
Manu P Online 
https://www.beatport.com/artist/manu-p/120891
https://www.instagram.com/manupdj_official/ 
Federico Rosa Online 
https://www.instagram.com/federicorosamusic/ 
https://www.beatport.com/artist/federico-rosa/830744