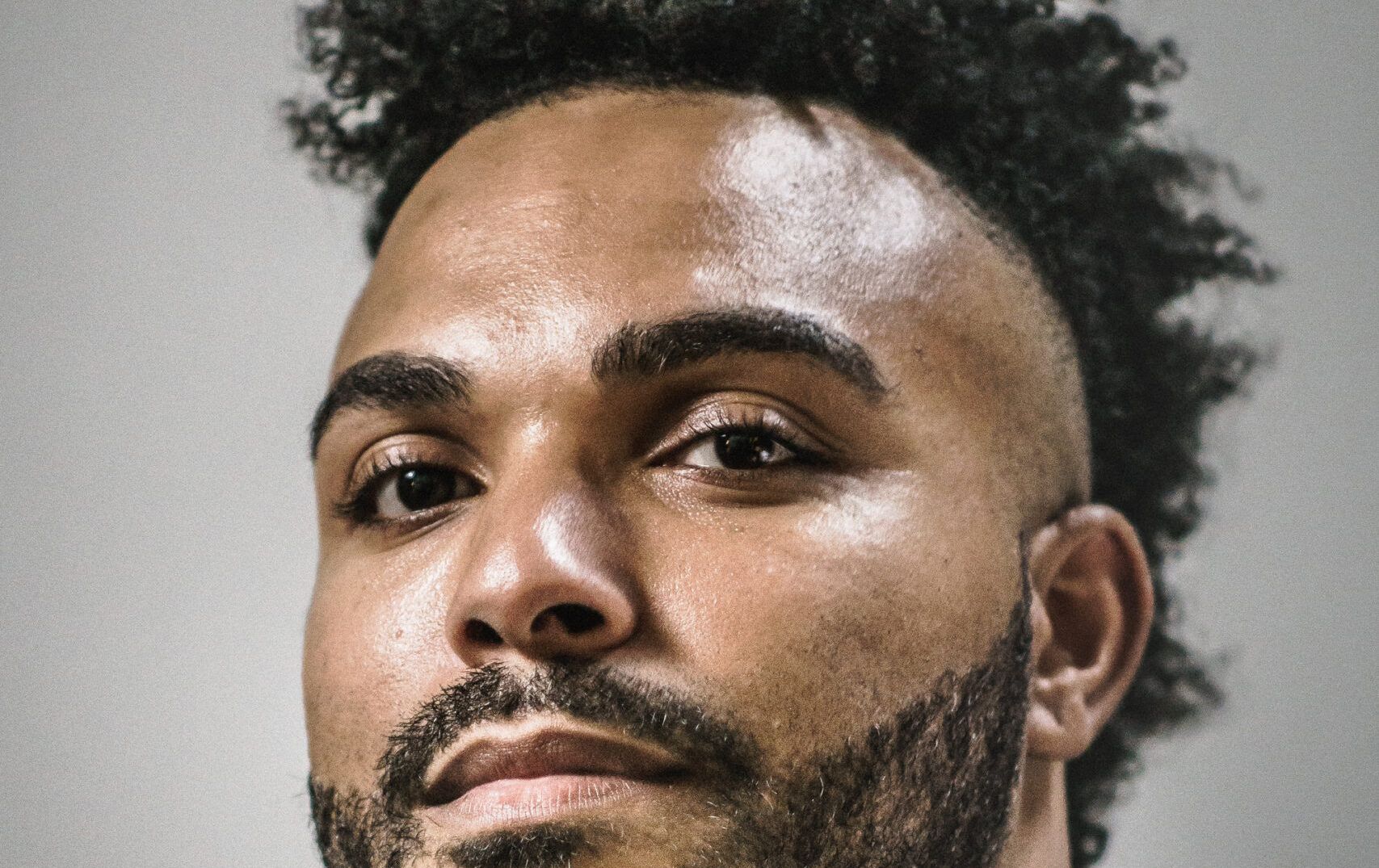 Salvione Talks About His Background, Projects and Influences in Exclusive Interview
Salvione is a talented DJ and music producer from New York City. His drive and perseverance are evident with every release and project he embarks upon. His energetic style and sound that drives his vision has taken him far, performing a top venues like Avant Gardner, Pacha and Cielo; while receiving support from VIP names like Roger Sanchez, Christian Nielsen and Steve Bug. 
His impressive style that merges Funk, House and Tech genres has as a result a hard-hitting and powerful sound that translates into remarkable live performances. 
With projects like his weekly radio show 'Elevated Radio', he aims to raise the vibes and energy of his followers, while sharing high-quality music that is certainly unmissable. 
We invited Salvione to talk more about his project, his background and influences. 

Hello Salvione, how are you? 
Hi, I am doing really well. Thank you for having me 

Can you tell us more about yourself? where are you from, what do you do? 
I am Mike Salvione and I am a DJ, producer and audio engineer from New York. I also sometimes double as a Doctor of Physical Therapy.
 
How were you first introduced to music? How did you know this is what you wanted to do? 
I was first introduced to music at an early age from my family. They would listen to music all of the time ranging from Funk, Jazz, Classic Rock, Hip Hop, and Pop. I can remember as a kid I would change CDs in my Mom's room while playing music for her and my uncle and I would get so excited when I knew I was about to play a song I knew they'd love but didn't know it was coming. I still get that feeling to this day when I DJ. Despite all of that, I really knew I wanted to be a DJ and Producer after a Circoloco afterparty for Movement Detroit 2013. I was already DJing and in school for music production, but there was a moment at this party I'll never forget. The sun was coming up in the courtyard and the run-down warehouses that surround it. The DJ played a private Ame edit and it was the perfect track at the perfect moment, and I was moved by music like I had never been moved before. It was right there that I said THIS is what I want to do. I want to be the person that makes and plays the music that hopefully one day moves someone in the way I was that morning. 
Who are your biggest musical influences? 
My biggest musical influences in terms of House music are Danny Tenaglia and Nic Fanciulli. I grew up in the NYC scene listening to the all-night journeys of DT weaving in and out of genres with ease. He truly is the maestro. That journey is something I always try to inject into my sets. I always loved Nic for his versatility, he can really do it all musically. I was living in Barcelona during the summer of 2019 and I would listen to this Nic's Dance or Die set almost every day when I would run. It really did help shape my current sound.  But I really do draw influence from all of the music I listened to growing up, all of the different music I listen to now, and just the world around me. On any given day, I could be listening to rap like Pusha T and then finish the day listening to the rhythms of Ali Farka Toure with a little Funk or Neo Soul in between. Great music is great music.  

What's your top 3 favorite songs ever? 
Oh man, I listen to so much music that this is going to be difficult. I will touch on a few of my favorite genres. In no particular order I would have to say.  

J.Cole – Lights Please – I was 20 when the warm up mixtape came out. The second verse of this song was the first time I ever really felt music. It was as if I wrote the lyrics myself. I've loved everything about J.Cole ever since. 

Bruce Springsteen –  The River.  I swear it's not the harmonica that got me but the lyrics as well. I even have one tattooed on me that says "Is a dream a lie if it doesn't come true? or is it something worse? Bruce if you happen to read this, give me a call let's make some tunes.  

Paula Cole – I Believe in Love, the original and Jonathan Peters anthem mix. The latter being a 13- minute journey we'd hear regularly during my early clubbing years in New York. Fun fact, I got the acapella from a friend for my 18th birthday and have played it on my birthday every year since.  

What would you say is your biggest achievement so far? 
It is tough to really pick one as they were all such big moments for me. Everything from playing Elrow, multiple Beatport Top 100s, getting signed to Toolroom, my first main stage festival gig at Electric Zoo to working closely with and engineering for one of my musical influences in Danny Tenaglia. It's hard to say one is higher than the other. If I had to really think about it. I would say my biggest achievement so far is never quitting. This industry is tough and people on the outside see everyone's successes especially with social media but it's the countless 'sorry it's not for us' or unanswered demo emails after waking up at 5 AM each day to work on music. Pouring my heart and soul into improving my craft with taking production courses, piano lessons, and countless hours in the studio and still not getting there. Not landing the gigs I've wanted. I could've walked away at any point since I started and the going got tough and I didn't. I think that is my biggest achievement so far, my perseverance. 
Who would you like to collaborate with in the future? 
I would definitely have to say DT or Nic but I would also have to throw Martin Ikin in there as well.  

Where would you love to perform? 
There are so many places on my list but I can definitely give you the top 3. One is definitely Elrow Ibiza, the level of production that goes into that party and the energy in that room is unmatched. I definitely visualize being behind those decks often. Another would be Circoloco, as this would really bring my journey full circle. The other would be Kappa Futur Festival in Turin, Italy. I've dreamed of having a picture of me playing to that massive crowd possibly since I started DJing.  

Do you have any hobbies? 
I do have hobbies but a lot are geared towards self-improvement like working out, meditating, journaling, and reading (well listening to) books. But I do also love traveling with my fiancé, playing with my dog, and just spending time with my family. Who doesn't love a great Sunday pasta dinner with the fam.
What's in store for Salvione for the coming months? 
There are so many things going on right now. I am headed to Costa Rica to play at Antik on December 3rd. I am starting a new brand called ELEVATE which includes 'Elevated Radio' which is a weekly show with mixes from myself and other international artists. There is also a weekly newsletter that includes the radio show, my top 5 tracks of the week to add to your playlists, production tips, and a monthly binaural beat meditation which I also make. The part of the project I am most excited about is the Elevate Your Sound Academy.  
It has always been a dream of mine to start a coaching program and share the knowledge I've gained with other music producers. There's no sense in having the knowledge if you keep it to yourself, but the whole idea really stemmed from a trip to ADE in 2015. I felt like I was making the best music I could, I thought "this is it, here we go." 
 I had dinner with a well-known artist who has his own label and gave him a USB with my demos. He came back to me a few weeks later and said he felt like my production could come on a bit more. Here I was thinking that this was going to be my time to breakthrough and that's what I heard. I was absolutely gutted because I had no idea where or what I could improve, this was the best I had. After a few days of feeling pretty down about it, I picked myself up and devised a plan of action.  
Music is subjective, I'm OK with my sound not being someone's cup of tea or not fitting with a label but I swore my music was going to be at the industry standard in terms of quality from that moment on. I began to objectively listen to my music and the music that was out on the labels I loved. I started to break down what the differences were and what areas I needed to improve on. I started taking courses in different schools on different topics. Since then, I've had everything I previously mentioned, the Beatport charts, Toolroom, Resonance Records, working with DT but it took me years. I've developed a program that takes all of the important pieces of knowledge I've gained and streamlined the process to take the people I coach from not hitting the labels they want and making the music they want, to finishing more, release-ready music in months instead of years. It is the course I wish existed when I was in that position. I just want to give back to the next generation of producers anyway I can. 
Salvione Online 
https://www.beatport.com/artist/salvione/460858 
https://www.instagram.com/salvionemusic/