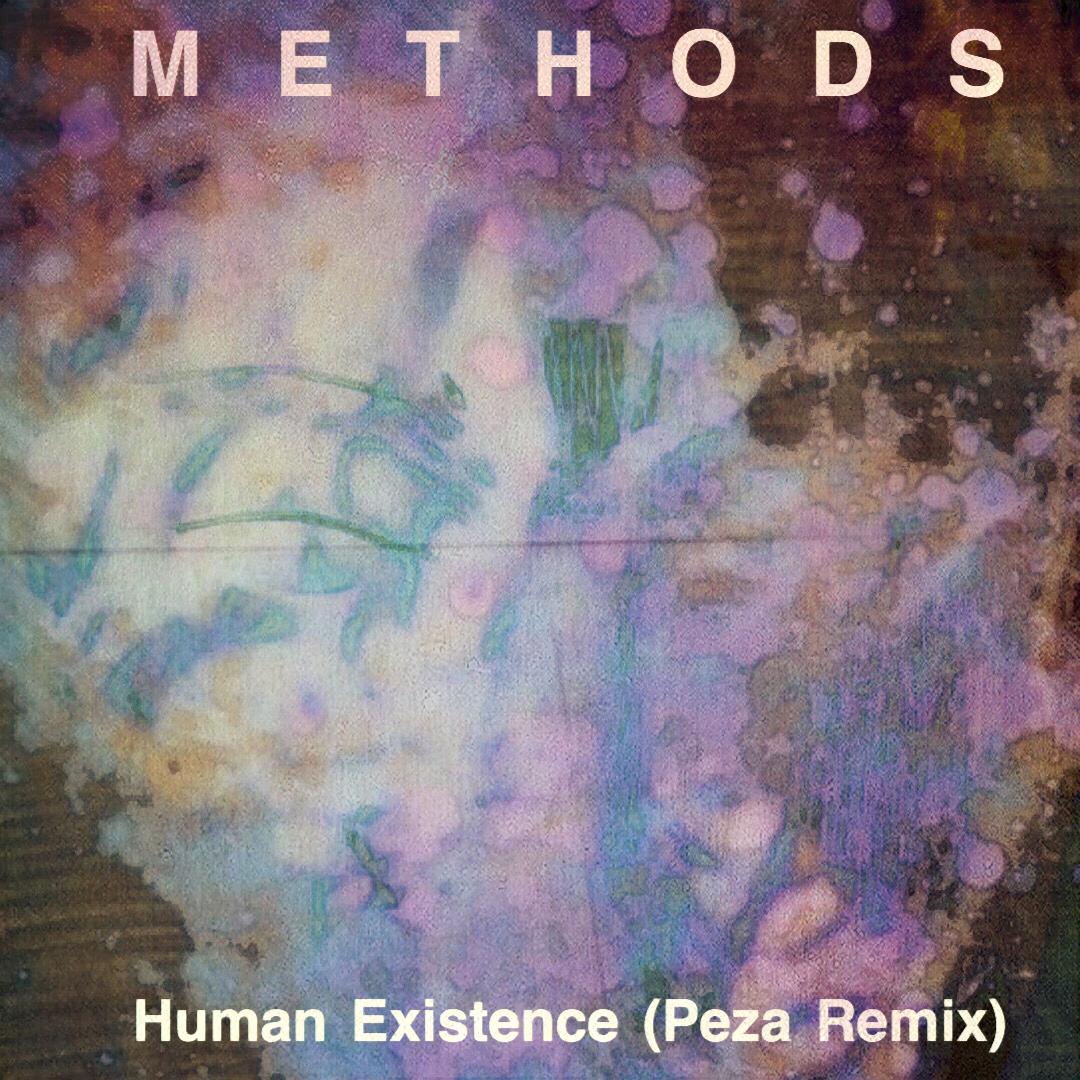 Methods – Human Existence (Peza Remix)
After releasing their debut EP 'Anything' in 2019, Wolverhampton's melancholic indie-synth rockers METHODS are kickstarting their 2020 with something special, a remix of the closing track of their EP 'Human Existence.'  Taking up the remixing responsibilities is DJ and producer Peza and the track will be available to order on iTunes on the 10th April and the full release followed on the 24th.
Renowned for their 80s inspired electronic indie, METHODS have been turning heads over recent years, living up to the likes of Editors, Interpol, Depeche Mode and Joy Division in their dark brooding pop tones. Their EP gained strong media support and helped catapult them even further into the spotlight, in fact they've received a huge thumbs up from BBC Introducing West Midlands and have even been nominated for a Birmingham Music Award and a Black Country Music Award. The original version of 'Human Existence' is a euphoric journey of a record, with intricate piano work, cinematic synths and uplifting feel throughout, it's dark indie at it's best. On creating the track and the story behind remixing it, METHODS added:
"It's basically about life itself and how we don't really know anything, or at least a lot less than we think we know. It was written a long time before the start of the crazy times we are going through now but is pretty much the perfect track and the theme tune of the life and times right now.
The remix was something we'd wanted for a while but just hadn't found the right person or the right track until now. We kept things local and PEZA was a perfect match for us in lots of ways. His ethos, musical tastes and understanding of the world works well with our own. We absolutely love the remix it shows how versatile our sound can be and how dynamic Human Existence is as a song."
Matching up METHODS' unique song-writing abilities with Peza's production skills was only ever going to have one outcome. Known for working on the darker, acid side of the house spectrum, this is a match made in heaven. Peza has worked with a whole host of industry heavyweights including Damon Albarn, Greg Wilson, Dicky Trisco and Tronik Youth and now he adds METHODS to his ever-growing list of collaborations.
Adding a chugging house feel to 'Human Existence,' Peza has created a progressive record that not only encapsulates the original but takes it into a whole new area. With a driving backbeat, synth stabs and a gruelling bassline, this one will do some damage on the dancefloor. On remixing 'Human Resistance' Peza added:
"I first got to hear of Methods through a friend of mine Scott Spencer and immediately loved their sound. A few months later, I was DJing at a homelessness awareness event and Methods were on the bill. The energy they had playing live blew me away and we got chatting.
Sometime later they asked if I would like to do a remix of one of their tracks, I jumped at it. The track 'Human Existence' struck a chord with me – I loved the musicality, the lyrics and the sentiment behind the track, I got sent the stems and started on the remix.
I got into the remix from the off and loved working on it, I decided to carve out a new groove using snippets of the bass track and wanted the vocals to be able to breathe so kept things quite sparse to be begin with, building up towards the end. I was so pleased that the guys liked what I had done as it was pretty far removed from the original.
The track has taken on a new form for me amid the current crisis, a bit spooky that the guys wrote it before any of this, it was always a thought provoking track but ever more so now.
I'd like to say cheers to the guys for letting me get my grubby mitts on such a fine track!"
METHODS
https://www.methodsmusic.co.uk/
https://www.facebook.com/methods2
https://www.instagram.com/methodsofficial/
https://open.spotify.com/artist/5RG6MWN2BuVHelIs2HRZbo
https://www.youtube.com/channel/UCGoNTNzTQv30UVpbeDbxJ2A
Peza
https://www.facebook.com/PezaSounds/
https://twitter.com/peza70