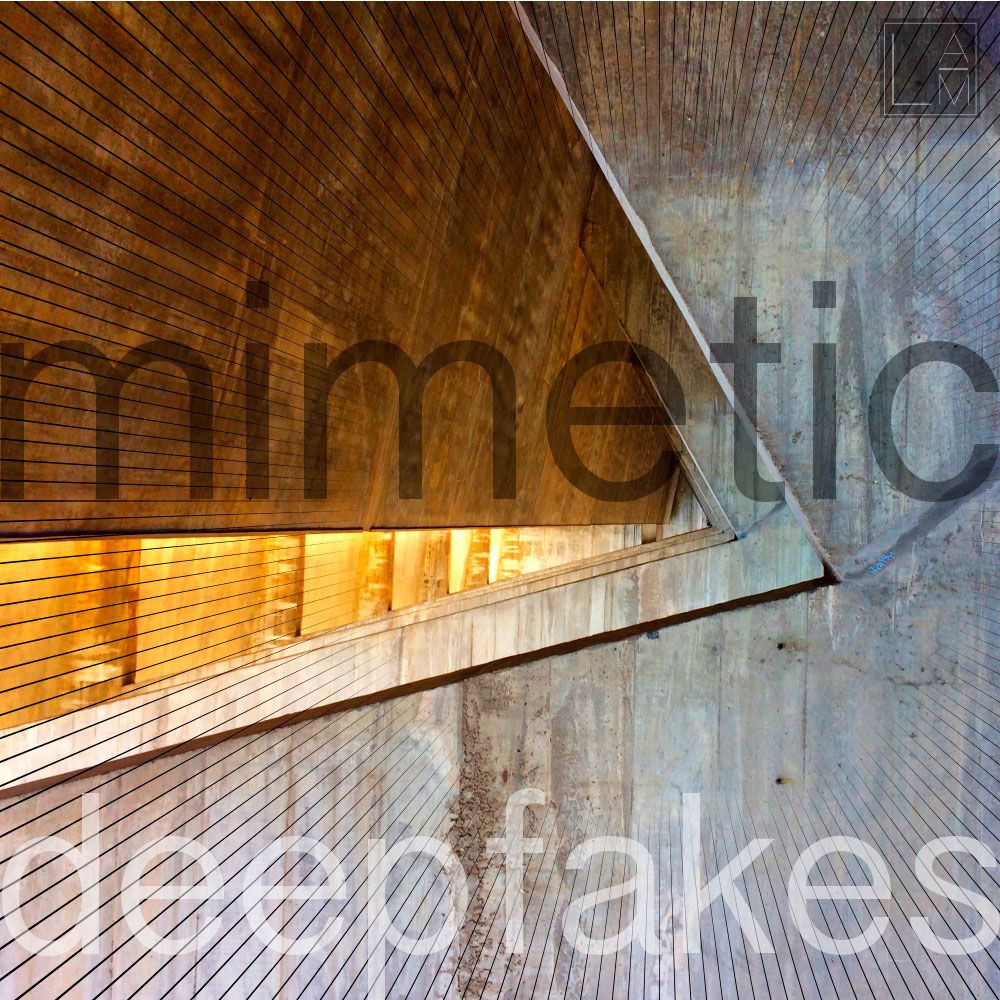 Mimetic – Deepfakes
Mimetic is truly a pioneer and a patron of electronic music. The Swiss man has given his life to his craft and this exudes in his work. This EP pushes boundaries at its finest, being experimental, yet oddly familiar, crossing genres and evoking emotions. We haven't heard from the Audioclub (Geneva) resident since 2016's 'Maidenhead' and he is marking 21 years of Mimetic with this stunning three-piece project. 'Deepfakes' combines the past with the present and amalgamates everything the artist has learned in this mosaic of a cut.
'Deepfakes' begins with a creaking door opening slowly when heavy dubs roll right on in. There's a pounding as if something's trying to get in, when suddenly funky electronic keys bounce in and a certain calm and relief befalls on the listener. There are space-aged toms that zip through the air and make way to EBM percussions. The track takes us into every crevice of it's sound, it's a fusion of sci-fi and the underground.
'When We Were YπY' comes in with a perplexing use of a vocal, layering it in a repetitive manner to create break beats. This track packs plenty of punch but also has so much rhythm to it that you could lose yourself within the music. It has electro breaks and intergalactic toms, at times so much is going on it sounds like a circuit board on the fritz. It is a layered cut that has some euphoric builds that are trance inducing.
'Gone' is a devilishly brilliant remix from Manu Heme. A fantastic opening is created by these menacing synths. They are manipulated to sound like space ship hovering above you, communicating with you as it beams you up. Then it drops the hammer and you're inside the UFO, fear replaces intrigue. The sound of alien machines is so unknown to your ears you feel frightened. You can feel the spaceship moving around you as velocity is added with kick drums and reverberated hand claps. You travel so far into the galaxy when suddenly escape is possible, but now it feels as if you don't want to leave, you're 'Gone'.
These three titles serve as a warm up for what's to come in 2019. He has a series of re­releases in revised and remastered versions; these highlight three periods of seven years, affluent in artistry and hinting at an album.
'Deepfakes' will be brought to us by Les Arts Minis on May 3rd.