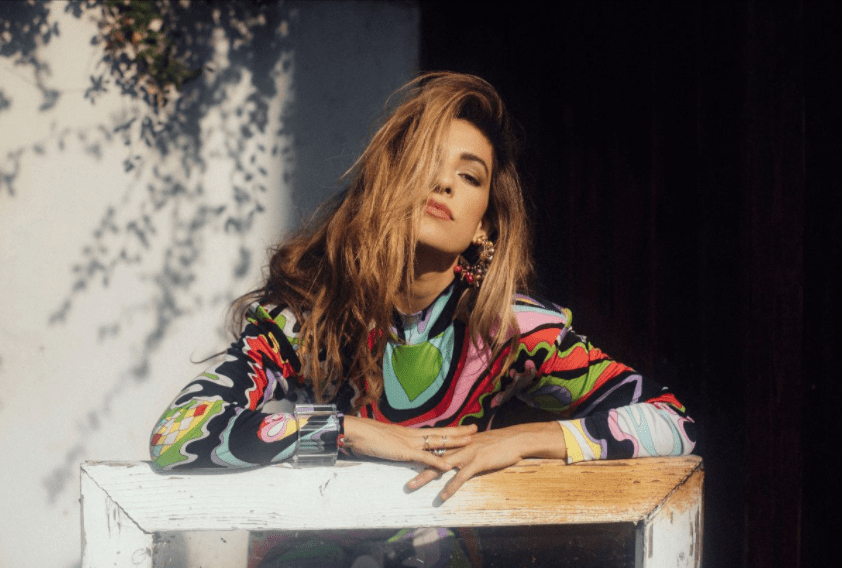 Mishcatt Shares "Goofy Pt 2" With Latin American Popstars, Sofia Reyes And De La Ghetto
MishCatt – alter ego of Michelle González – is the alluring and sultry voice from Costa Rica (now based in Los Angeles) who grew up singing, playing guitar and piano, while using her father's recording studio as a sanctuary for expression and sonic exploration. Born with synesthesia – a perceptual condition of mixed senses – MishCatt credits her condition for her unique take on music allowing her to see colors and geometrical shapes in each track she writes.
After the success of her playfully infectious, reggae/pop tinged new single 'Goofy' –written and produced with Carl Falk, Albin Nedler and DYO, the team behind artists such Ariana Grande, J Balvin, Selena Gomez & Avicii– Mishcatt became the most streamed Costa-Rican artist in the history of Spotify. Since its release in July 2020, 'Goofy' has been streamed 5.6M+ times, with the Carla Dauden-directed music video reaching 1.1M+ views. It has been featured on the Viral 50 in 6 countries, Shazam's Top 50, and 90+ editorial playlists including New Music Friday in 35 countries, Happy Hits (5.5M followers), Teen Party (3.8M followers), Love Pop (3.3M followers), (3M followers), and more. The track has also been featured in Rolling Stone Colombia, LA Weekly, and Ruido Fest among other outlets, and has received airplay across Mexico, Sweden, Germany, and Russia. Her single "Another Dimension" has amassed more than 17M+ plays on Spotify.
Today, she is releasing a new version of her playful hit 'Goofy Pt. 2' with contributions from Latin-American popstars Sofia Reyes and De La Ghetto.
"I'm very grateful to have such incredible artists like Sofia Reyes and De La Ghetto with me on Goofy Pt. 2, they really add an extra energy and spice that makes the song come alive in a special way!" – Mishcatt
Sofia Reyes has 1B+ streams on Spotify and 1B+ views on YouTube, she was selected as Billboard's "Next Up New Artists," People en Espanol's "50 Most Beautiful People," and Maxim Magazine's "Hot 100". She has collaborated with Rita Ora, Anitta, Michael Buble, James Arthur, Lauv, and more, and has performed at Los 40 Principales, SoFar Sounds, Lollapalooza and others.
About the collaboration, Sofia Reyes says: I'm so honored to be a part of the Goofy remix with Mishcatt and once again De La Ghetto ❤ I love the song and team, it's just a song to keeps my energy up 🦋🦋🦋🦋🦋"
De La Ghetto has collaborated with former duo partner Arcangel, Wisin, Ozuna, Daddy Yankee, J Balvin, Maluma, Fetty Wap, Anitta, Myke Towers, Flo Rida, Randy and more. With more than 18.8M followers on social media, and nearly 10M monthly listeners on Spotify he is one of the top 500 artists on the streaming platform. His album "Mi Movimento" was nominated for "Best Urban Music Album" and his single "Caliente" for "Best Urban Song" at the Latin Grammys.The official music video for 'Goofy Pt. 2' featuring all three artists will be released on 11/23.