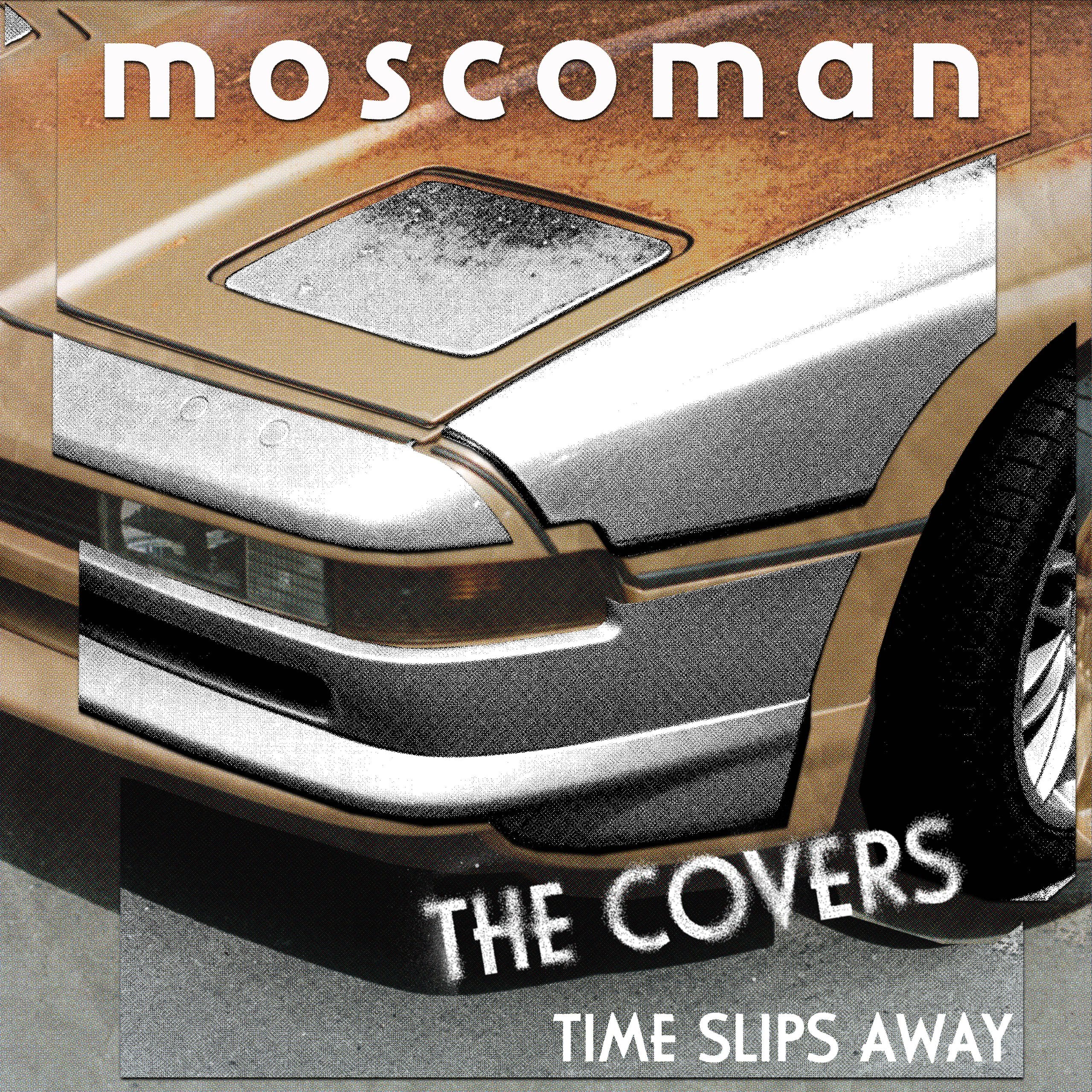 Moderate Rebels cover Moscoman's
London collective Moderate Rebels have covered the Moscoman track 'Time Slips Away', out on 2nd December.
Juxtaposing fuzzy, distorted guitars with a rousing bassline and feelgood piano chords, Moderate Rebels deliver an epic cover of 'Time Slips Away' that clocks in at over seven minutes. It will feature on a five-track cover EP for Moscoman's second studio album Time Slips Away, set for release in early 2021.
"'Time Slips Away' carries you along with a hypnotic dreaminess that has depth as well as beauty." Moderate Rebels explain. "We loved it immediately and felt inspired to reimagine it with different pace, rhythm and emphasis – playing with time itself."
Born Chen Moscovici, Moscoman spent most of his life in Tel Aviv and released on labels such as Because, City Slang and Life & Death, but it was a move back to Berlin a couple of years ago which really pushed things forward. "It was a great place to step back and overlook my whole life," he explains. "I didn't have time before to sit down and think where I was going. Now I see the wider picture."
Moderate Rebels were meant to be a one-off – a group of friends who banded together to write a protest track against the misinformation spread by the British media. However, from the string and drone repeato-rock of 2017's 'God Sent Us' and subsequent debut gig that saw them stretch the song out to fill their entire 30-minute set, the London collective has grown, winding their vocal interplay and beguiling chamber motorik through an EP and two albums on their own Everyday Life Recordings. Looking ahead, Moderate Rebels are set to drop  If You See Something That Doesn't Look Right, a sprawling three-album series, on Moshi Moshi in the new year. Across its three LPs and 30 tracks it touches on everything from driving rhythmic repetition, discordant guitar fuzz and hazy psychedelia to late-60s-inspired folk, twinkling piano ballads and playful synth pop.
It's littered with touchstones – the blossoming progressive work of the likes of Phil Spector, Fripp & Eno, Syd Barrett and Gavin Bryars; the transcendental pop of Spiritualized, St Etienne and Stereolab; the wry humour of 80s Pet Shop Boys – but comes stamped with the group's own inimitable identity.
Moderate Rebels craft an anthemic cover of 'Time Slips Away', marking the first instalment of the covers EP ahead of its release in early 2021.