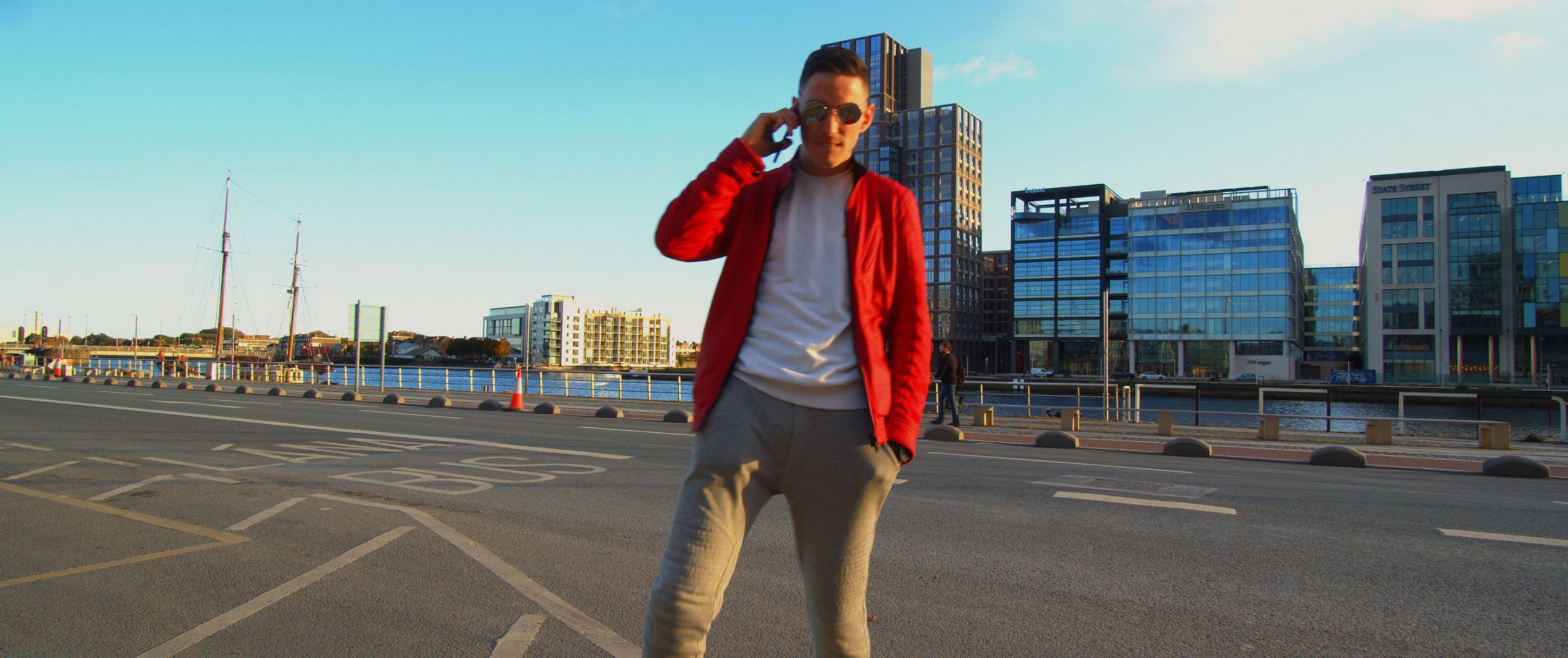 New Release. Sharpson – 4 Ur Ma (ft Max White)
Sharpson returns with a 90's rave banger '4 Ur Ma'. '4 Ur Ma' is a love letter to the early UK rave scene. With influences from The Prodigy's Jilted Generation album, 4 Ur Ma is a hard hitting breakbeat track with all of the hallmarks; trance synths, pitched up vocals and a hard hitting acid bassline. Starting off in typical breaks fashion, the track breaks convention by jumping into a hard, 4 To The Floor, techno beat. With vocal drops supplied by Wax White (Damien Guilfoyle / Gavin Furlong), two Irish Rappers, this tune has a local Dublin spin to it and definitely one for the Irish ravers. 4 Ur Ma is out on 'Choki Biki Records' on the 12th of December.
https://distrokid.com/hyperfollow/sharpson1/4-ur-ma-feat-wax-white
Sharpson on '4 Ur Ma':
I've always tried to create a unique sound for myself. When I was DJing Drum & Bass years ago, I wanted to show off as a producer. I would play original tunes in my sets, but no one would know it was my track, which was frustrating. Rather than just being a ponce and screaming down a microphone 'THIS WAS MADE BY ME!', I decided to go down a different route.
I thought of a few ways to establish a signature for my tracks. Like my favourite Drum & Bass producers from the 90s started to use Reggae and Dub samples for their drops, I decided to do the same but with Dublin voices. I began to work with Irish Hip-Hop acts such as The Dusty Residents, 5th Element and Mango, and started sampling and remixing them into my tracks. Then, whenever I played to a crowd and they heard the local accent, they would know it was a homegrown beat. As soon as they heard the accent, people would start coming up to me asking who's track it was.
I've continued this tradition with Wax White, two Dublin based rappers that I've been producing for lately. The lads are a Hip-Hop act but we're all into dance music. When I'm recording them for their own stuff, between takes I ask them to just say whatever they want and I start sampling them. We started calling it 'Scanger House' or 'Gaff Music'. An example of it is 'Tesco Lager' which I released earlier this year, and we've loads more gaff bangers coming in the future.   
Social Media:
Instagram: https://www.instagram.com/sharpsonmusic/
Facebook: https://www.facebook.com/sharpsonmusic/
Youtube: https://www.youtube.com/c/sharpsonmusic/
Twitter: https://twitter.com/sharpsonmusic/
Soundcloud: https://soundcloud.com/sharpsonmusic
Spotify: https://open.spotify.com/artist/7I6YO6H42IV9BOqqqwvlpM