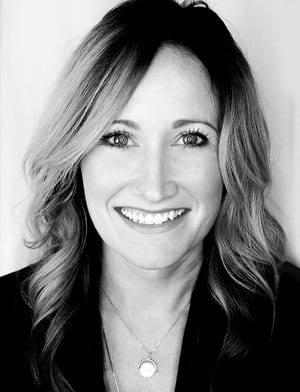 New VEVA Collect Platform Helps Musicians Store, Share And Protect Their Work
New VEVA Collect Platform Helps Musicians Store, Share And Protect Their Work
Engineers, Mixers Who Have Worked With Post Malone, Taylor Swift & Others Sing Its Praises
Professional musicians – even those just launching their careers and trying to make a name for themselves – must make sure a proper and safe record is kept of anything they write, record or contribute to.
After all, credits are valuable and careful documentation can mean the difference between getting paid and getting snubbed.
Enter VEVA Collect (www.vevacollect.com), a new platform from VEVA Sound that provides a way for those precious credits to be collected and stored. In addition, VEVA Collect allows musicians to safely share unreleased work with collaborators by providing storage for such files as sound demos and mixed-and-mastered projects.
"Professional musicians essentially are entrepreneurs, running a business even as they write songs, record music or perform in public," says Deborah Fairchild, president of Nashville-based VEVA Sound (www.vevasound.com), which verifies and archives projects for clients in the music industry.
"Yes, they make music for the love of doing it, but they also need to protect what they produce. No platform helps them do their job better than VEVA Collect."
Songwriters, producers, engineers, and publishers who use VEVA Collect are able to:
● Ensure all of their credits are accurate.
● Keep their files safe.
● Collaborate in new ways.
● Share with whom they want – but only when they want.
● Build tracks and collaborate with users all over the world.
● Limit access to specific collaborators – and only when they need it.
What those in the industry are saying
Finally, VEVA Collect has made it easier and more logical to gather all the information you need for an album, while you are doing it! And you do it in real time, while you are doing it, or thinking about it. Even if you want to make a note to do something later you have it. Everything in one place. Wake up at night with an idea, your phone can send the idea right then.
– Bil VornDick, Grammy Award Winning Engineer for Alison Krauss, Bob Dylan, George Jones, Porter Wagoner, Vince Gill, Patty Loveless, Ricky Skaggs, Marty Stuart, Dwight Yoakam, Vince Gill, Tim O'Brien, Kathy Mattea
VEVA Collect is incredible. I'm mixing an album right now and am running the entire project through this platform. Everything it does to keep my projects organized is invaluable.
– Willie Linton, Engineer for Post Malone and Jufu
VEVA Collect helps me organize studio projects into a simple online access point for everyone involved in the job; a true workflow game changer!
– Alan Branch, Grammy Award Winning Mixer, Engineer, Producer for U2, Jeff Beck, Beverly Knight, Sinead O'Connor, Nine Inch nails, Boy George, Primal Scream, Sade, The Cure amongst many others.
With the number of income streams depending on correct attribution for correct payment, it's more important now than ever before for artists, producers, and other rights holders to capture their credits at the source. Veva Collect makes this possible and is thus an invaluable tool for rights holders who want to make sure they are collecting the money that is owed to them from day one.
– Portia Sabin, President, Music Business Association
I use several different file sharing platforms, and they each provide a different service for my collaborative needs. VEVA helps me to integrate each of those services into one platform. It's like a "one stop shop" for me, and it's helping me to remain organized in a chaotic work environment. I know I will always be able to find exactly what I am looking for by going into my VEVA Collect workspace.
– Shelly Fairchild, Artist
I can't tell you how many times I've been contacted by a record label for information on who is performing on a song. Did this person sing backing vocals? Give me a list of performers. As a mixer, we don't have access to this information. Rarely is it noted in a session who the performers are. So I look forward to the day when asked who performed on a track, or where was it mastered, who played the drums, etc. … that I can say, "Let's check VEVA Collect."
– John Hanes, Mixing Engineer / Worked on projects for Michael Jackson, Taylor Swift, Sia, Ellie Goulding, Katy Perry, Diplo, Julia Michaels, Demi Levato, Meghan Trainor and many more.