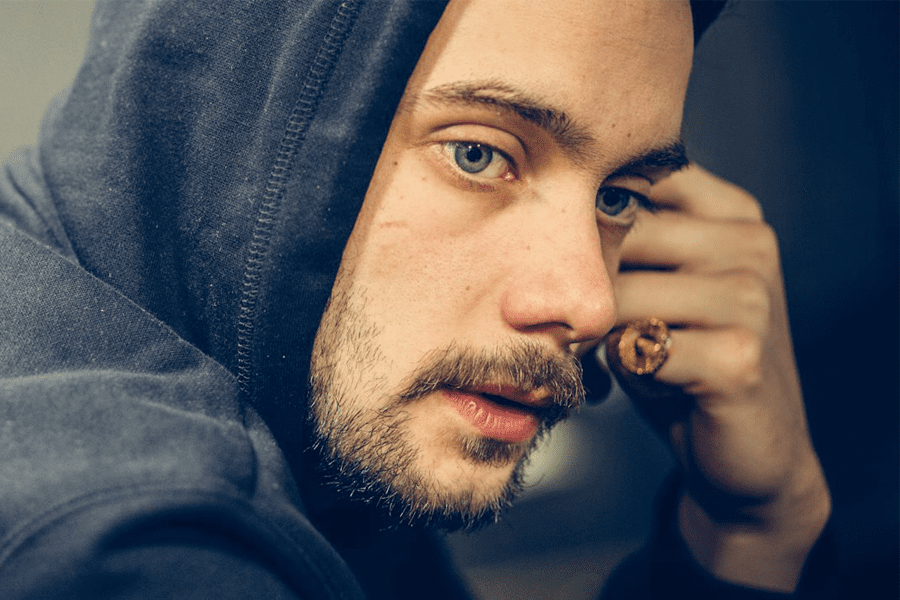 New Zealand's Kamandi Announces Debut Studio Album With New Single
From Christchurch New Zealand, Kamandi initiated his own arrival into the world of electronic music playing house parties and raves, before extending his reach by publishing his homemade productions to the masses, via Soundcloud and Bandcamp. Making quite an impact, Kamandi instantly grabbed the attention of Red Bull Sound Select and Flying Lotus' Brainfeeder Records, so much so that his single 'Crown Violet' with rising US rapper, Azizi Gibson was released via the legendary imprint. Studio and brand productions soon followed, seeing Kamandi tour and collaborate with cult rap icons Three 6 Mafia, Swishahouse, Riff Raff and Waka Flocka Flame, before scoring compositions for Dior and Netflix.

A grass-roots artist rising from the underground, Kamandi comes directly into the fore with the announcement of his first studio album 'Voices', exhibiting a newly found position as both a producer and composer. Absorbing all that is around him, Kamandi's sound encompasses a plethora of feelings from LA beats to the bass-weighted sound of UK underground electronic music; he provides only a glimpse of how this may come together on album single 'Anyway Friday'.

Taking influence from his beginnings, Kamandi injects years of fond memories playing underground raves into 'Anyway Friday'. Showcasing distinctive components of UK bass and house music, 'Anyway Friday' acts as the first taste of an expansive album project, from a multi-talented artist on a skyward and limitless journey.

'Anyway Friday' taken from the album 'Voices' is OUT NOW via Kamandi Music.