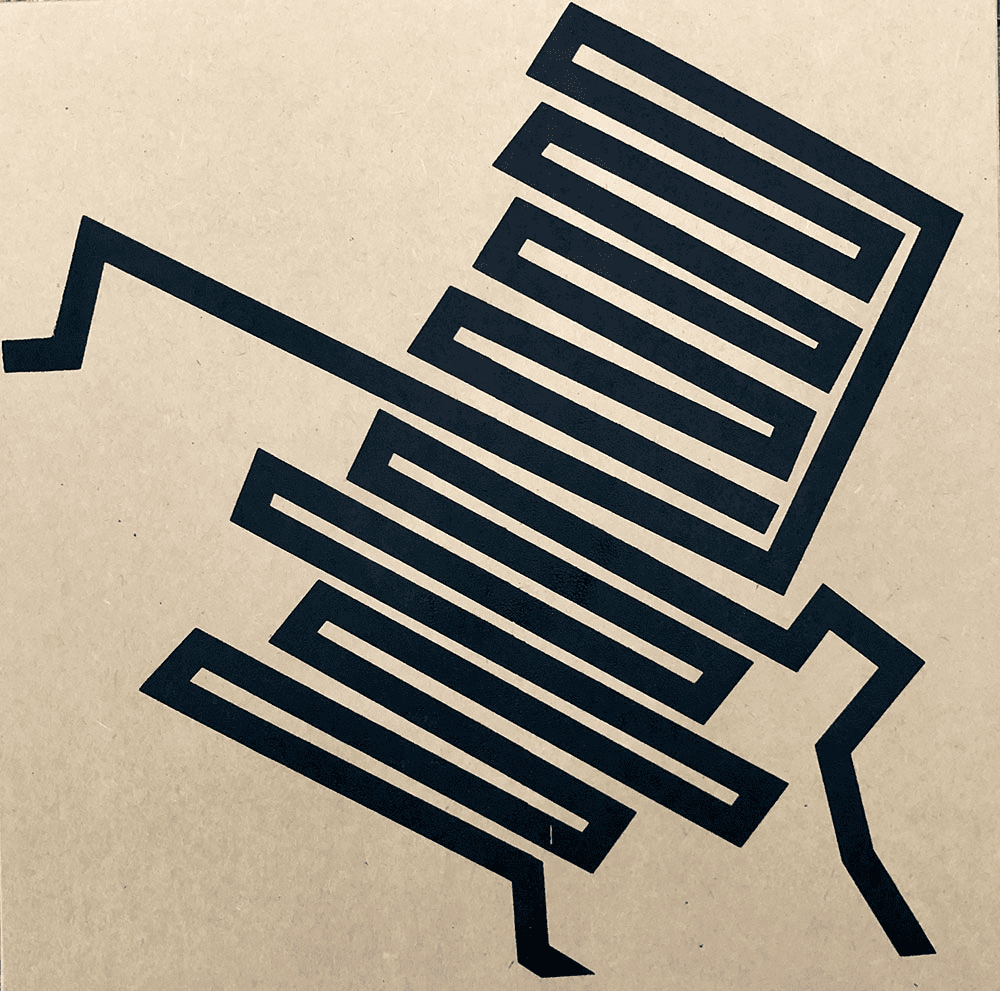 Qindek, VOLTMAR, Edit Select and Kuf are in charge of Dreiklang's fifth vinyl
Dip your head into Qindek's latest release, Come Closer, and emerge out the other side with it positively spinning.
Dutchman Qindek is a storyteller of sorts, with his rapidly evolving experience in live-sets fiercely present in the craftsmanship of his tracks, weaving narratives between their pounding basslines that traverse club dance floors. Backing up an earlier release on Form and Function in April, Qindek is swiftly making the year his own. The stunning four-track EP features remixes from VOLTMAR, Edit-Select and KUF, and will be available on vinyl only, playing by label Dreiklang's rulebook.
Come Closer propels forward Qindek's now well-established brand of brooding techno. This time, he offers up a versatile palette of percussions, creating an undulating bassline that lends itself to being twisted any which way in the track's accompanying remixes. The track builds upon itself, gaining momentum from the lively synths that spike its otherwise jungle-sounding foundation.
If you're familiar with VOLTMAR, then his remix should come as no surprise, delivering a cut that acutely mimics his deeper playing style. He strips away the urgency of the original, replacing it with a slower and more cosmic silhouette, yet still emulating the same tribal-like drumming.
Edit-Select's impressive history in production shines through vividly in his remake for the EP. The contribution feels pensive, progressively building a snowball of heavier synths before tapering off into an ominous withdrawal, leaving you unable to shake the feeling that something has intentionally been left unsaid.
For the final track on the release, three-man group KUF ramps up the imminent moodiness of the original into an outpouring of pent-up energy, cleverly restrained by the previous two interpretations. It is a rampant contrast in tempo to the other two, whilst still maintaining the trademark crisp high-hats that have come to be known as so distinctively Qindek. This solidifies it as a perfect third accompaniment on the EP, in-line with the Dreiklang philosophy of unity through contrariety.
Qindek's Come Closer EP will hit the stores this June 7th.