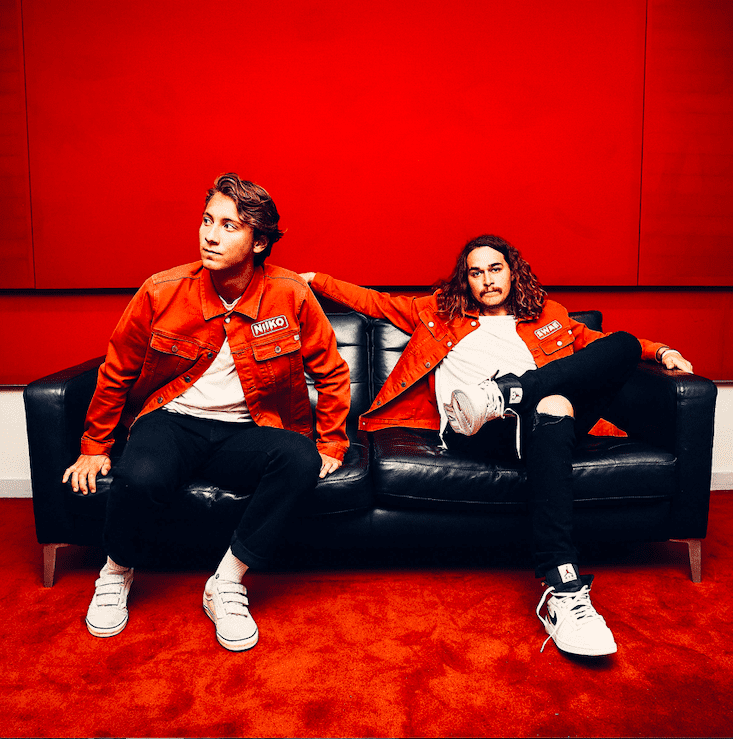 Niiko x SWAE Drop A Dance-Floor Ready Single 'Friends' on Hardwell's Sub-Label Gemstone
Niiko x SWAE have revealed a fresh new single 'Friends'  on Friday, September 11th. Set for release on Hardwell's sub-label Gemstone, the single follows their recent track 'The Answer' feat. Nafsica. 'Friends' marks the first release from Niiko x SWAE on Hardwell's imprint and continues their streak of impressive releases this year. 
'Friends' kicks-off with a vibrant vocal sample that is supplemented with Niiko x SWAE's slick production. Enriched with playful drum patterns and deep basslines, 'Friends' will leave listeners reminiscing about those pre-quarantine nights spending time with their best pals. Whether it's a bonfire, riding bikes side-by-side, or partying until the morning light, the single serves as the perfect reminder of the special moments made when spending time with friends. 
Niiko & SWAE add about the single "Friends is a nostalgic, end of summer anthem that depicts reminiscing about the best memories with some of the closest people to you. In a time of major isolation and stress, we think it's so important to focus on all the good memories with your loved ones and friends."
Continuing their momentum this year with a set of hit releases including a remix of Cheat Codes 'Heaven' and their most recent single 'The Answer' feat. Nafsica, Niiko x SWAE have reached new heights with the debut of their latest track 'Friends'. Finding the perfect home for their new tune, Niiko x SWAE signed on with the team at Gemstone, who are noted as the sub-label on Hardwell's legendary imprint Revealed Recordings. Not only have Niiko x SWAE signed on with critically-acclaimed labels like Proximity, Musical Freedom, and now Gemstone, but they also recently joined Prodigy Artists (NGHTMRE, Deorro, Whipped Cream, SLANDER) at the beginning of the year. Niiko x SWAE's high-energy performance style has continuously caught the eye of Hakkasan Group in Las Vegas where the duo have secured long-standing residencies with the globally-recognized brand. 
Ready to push forward an enticing new addition to the evolving musical landscape, Hardwell's Revealed Recordings imprint is home to a fresh new sub label titled 'Gemstone'. Showcasing diverse styles reaching across different shades of dance music, Gemstone provides listeners with material ranging from electro pop to deep, future house and future bass grooves. Keeping Revealed Recordings at the helm with its expertise of putting forward the elite in big room and progressive styles, Gemstone seeks to fill the gap with new artists and rising talent, keeping in line with Hardwell's second hour of his Hardwell on Air show 'Off The Record', which is also used as a platform for the Gemstone releases. 
Niiko x SWAE's latest release 'Friends' will be available on all streaming platforms Friday,  September 11th via Gemstone. 
###
For more information on Niiko x SWAE, please visit: 
Instagram | Twitter | Facebook | Spotify 
For more information on Gemstone, please visit: