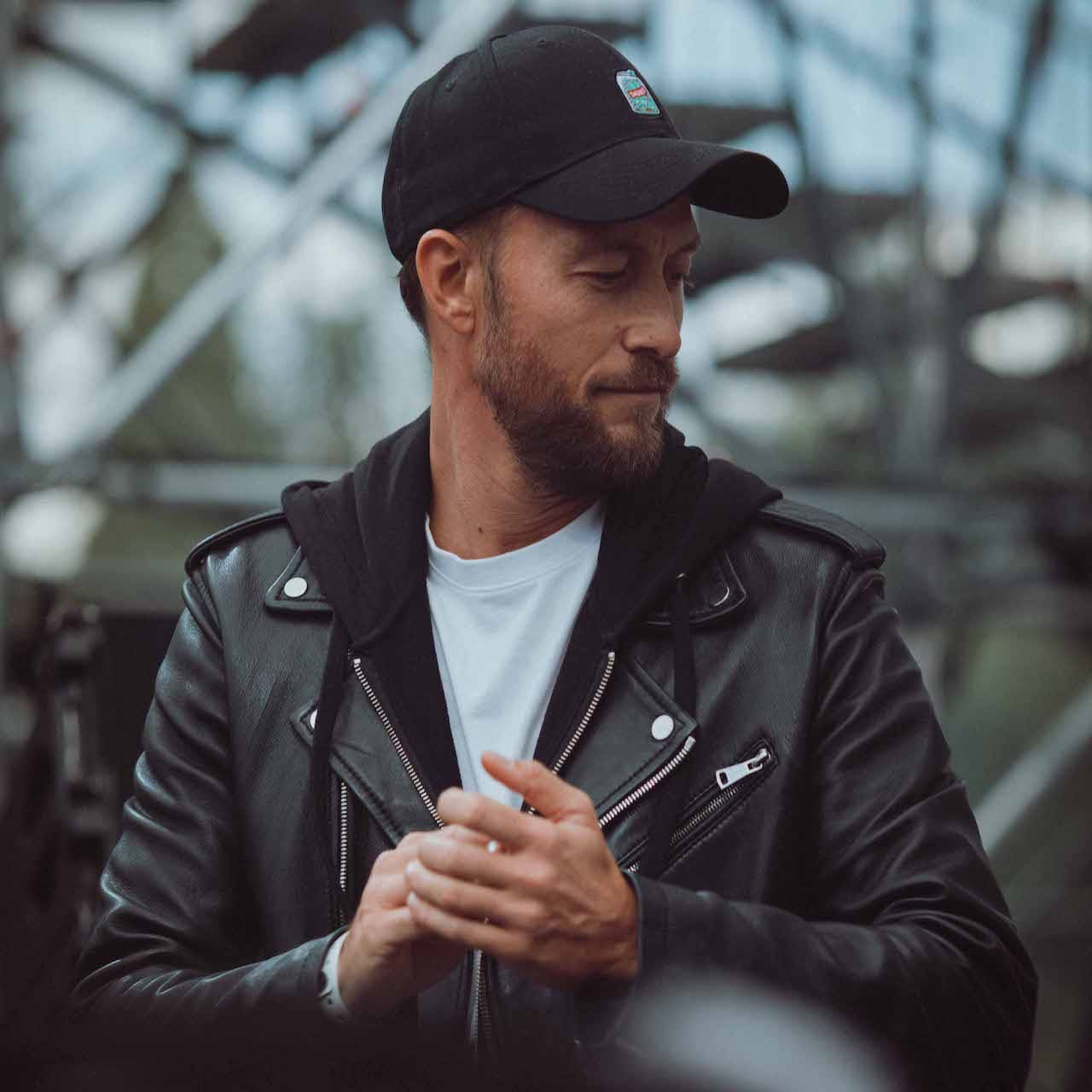 Norman Doray talks French Touch, Dat's Right and 2020…
Star of the French electronic scene, Norman Doray has been a mainstay on the European and global dance music circuits with a sizzling selection of house hits including 'Tell The World', 'Morning Light', 'Travolta', 'Wanna Do' and many, many more. As he drops new single 'Dat's Right', a delicious piece of French Touch that samples legend Isaac Hayes, I House U caught up with him in his Barcelona studio to talk about the track, the French Touch movement and how he's been coping during the COVID lockdown…
Hi Norman, thanks for chatting with us today! First up, can you tell us where in the world you are and what you're doing? 
Thanks for having me! I am in here the studio in Barcelona. Cooking some beats and answering interviews for the release of my new single 'Dat's Right'.
Congratulations on the new single 'Dat's Right'. It samples the 1979 Isaac Hayes track 'Don't Let Go' – what made you decide to use that particular piece?
I am always looking for samples, my ears are always ready and checking every single section of a song. When I heard 'Don't Let Go' I knew I had to take a short part of it and make a track out of it! 'Dat's Right' was born!
How hard was it to get the sample cleared?
It is actually not that easy, I guess a lot of people are trying to clear samples all the time but I truly think if you come with a quality and clever sampling, it will make it easier to convince the original authors/composers of the song.
Is there one track that's impossible to clear but that you'd love to remix or sample?
Any Michael Jackson/Prince/big legends like these are just impossible to clear, but their songs are just pure gold, and full of amazing sections to sample.
You released it on new Dutch label Sushi Muzik – why did you decide to sign it to them rather than a more established imprint?
Sushi Muzik approached me a couple of months ago, saying they would like to work with me because they liked my music and the direction I was going. After couple of exchanges we found the right single to work together. I don't really pay attention of the size of the label, as long as they are passionate and dedicated to release good music!
'Dat's Right' is French Touch in style and you mention Crydamoure in particular as an influence. What is it about the genre that you're drawn to? 
I grew up listening to French Touch and listening to label like Crydamoure, Roulé etc etc… It made it logical for me to get these inspirations in my own productions too. I also think it is important to keep sharing that vibe to the new generations.
What is your perfect 'French Touch' song?
Stardust 'Music Sounds Better With You'.
It's a loaded question, but how has your 2020 been? How have you handled the year so far?
2020 is a bad year, let's face it… but it gave me more time to be in studio and more time to think about life and important things. Sometimes life has to decide for you and make you take a break somehow. Let's pray for a better 2021.
Coronavirus has made a lot of artists think outside of the box when it comes to connecting with audiences. Is that something you can relate to and what have you done differently to stay 'relevant' online?
I have seen a lot of things online, but not only good ideas. I think sometimes people are craving for attention, for the spotlight, using all the possible ways. On my side I have tried to keep releasing music, it's the best way to communicate with my audience, sharing my support with music.
What's next for you? Do you have any touring plans or is everything still up in the air? What can Norman Doray fans look forward to?
No shows at the moment, only studio. I need to wait and see what will the new way to tour and connect live with my fans!