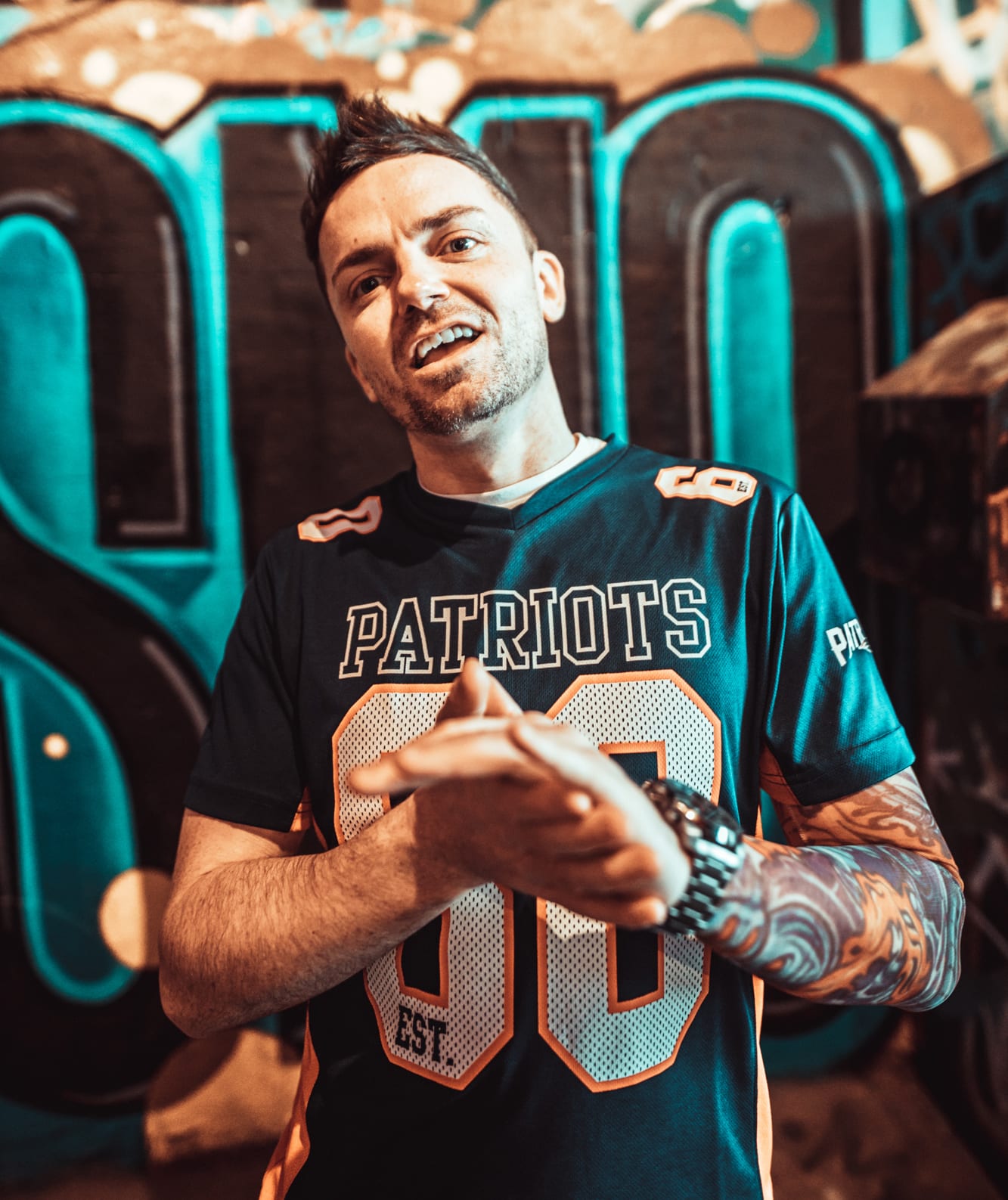 Interview with Karuva
Up and coming Scottish DJ and Producer Karuva has already had records on labels such as Toolroom, 303 Lovers, Great Stuff, Shanghaied, Formatik to name a few and is now releasing his new track via Freakin909's new label Nuns On Acid.
He has played around the world from Ibiza to America to China and now we have a chat with the talent to find out more about him ….
Hey Karuva how are you, how has this weird year been?
I'm good thanks, great to be on IhouseU. Yeah it's a bizarre year for sure. Focusing on the positives in 2020, I've enjoyed releasing my tracks on Toolroom, Shanghaied, Nuns on Acid and Freakin' 909. Really appreciative of the strong support on my releases this summer too – including Pete Tong on BBC Radio 1, Roger Sanchez on Release Yourself Radio and Mark Knight on Toolroom Radio. My home haircuts have been horrific and my DJ gigs have paused, but I've been staying super happy and energized by presenting a monthly radio show on Mambo Ibiza and enjoying the virtual party scene.
Have you used the time to write more music or has it been hard to be inspired without the club experiences?
Nothing beats the raw vibe of DJing to a big crowd through a wicked sound system, but thankfully the musical inspiration has still been flowing in the studio (and with more time for new creativity). The COVID era has delivered a crazy blow for the music industry in so many ways, however I feel that the caliber of music from producers has risen, which is definitely a positive effect. It's amazing to hear the tracks that people have created in adversity.
What is your musical background, your influences and inspirations?
My parents are both musical, you couldn't walk around my house as a kid without falling over a drum kit, a few saxophones or a synth. There was a tuba case that I used to hide in, when it was my turn to wash the dishes. In terms of influences and inspirations, I love the house vibes of Armand van Helden, the creativeness of Claude VonStroke and the rawness of Jimi Hendrix. It's a diverse range of influences (some of which were around before I was born), but they've all fed into my musical output, which I'm very thankful for. Music is what I live for.
How did you come to your sound? How hard was it to get good music where you grew up?
There were only three clubs where I grew up, one of which was dedicated to house music – so my mates and I used to travel around the UK, to party at clubs like The Arches, Fabric and Ministry of Sound. Feeling the energy there was incredible, some of those nights changed the entire direction of my musical journey.
You play various instruments – are they useful when making House or is it more about experimentation for you?
Big thanks to the family. Yeah, as well as DJing/producing, I play electric guitar, bass guitar, freestyle piano and the drums. The piano definitely lends itself well to house music – those creative chords, melodies and harmonies come in handy for sure.
You have played all over the world – how different is playing in China vs the UK – or do we all love the same thing at the end of the day?
China is amazing, big love for the people and their culture. Compared to the UK for example, there's a lot less alcohol in China's club culture, so you need to bring your A game behind the decks. Yeah, from what I've seen, in the countries I've played in, we're all the same, homo sapiens and house music make a perfect match.
What key bits of gear do you have in your studio in London, any that define your sound?
I have a Nord Wave that I use religiously – they're the striking red synths that you regularly see bands rocking out on when they perform at festivals. I'm also on Maschine Studio and get inspired by using a V256 Vocoder and a Fender Telecaster. Internally, I use a big repertoire of Waves and Universal Audio plugins, but also love the lesser-known plugins such as Effectrix, which I programme to get those special effects on synths and vocals.
Tell us about your live show – what is it all about, how does it work?
It's an evolving concept at the moment, which I'm excited to be growing in my studio. Essentially, I'm integrating instrumentation (synths, guitars and drums) into my DJ sets. When I'm playing my own tracks in my sets, I'll have versions that have certain instruments/stems muted in the bounce (such as the lead synth line or the drum bus), which I'll play live in the clubs. It's an exciting move, which I hope will be entertaining for clubbers.
Are you a spiritual person? Is music spiritual for you?
I was brought up in spiritual surroundings and have many spiritual mates. My view is that it's about everyone's unique relationship with the power that they relate to, and for me, that powerful force is music.
What else have you got coming up?
My next track will be released in October with the clubbing brand Summer-ized Sessions, then I have an EP coming out on one of my all-time favourite labels (news dropping shortly on my Instagram), then I'm remixing CASSIMM. I'm also producing a further 2 EPs at the moment, one of which is with a talented vocalist from Strictly Rhythm. For my latest release (Detroit Frequency), you can hear the Pete Tong clip below:
https://soundcloud.com/karuvamusic/detroit-frequency-featured-by-pete-tong-on-bbc-radio-1
Detroit Frequency is out now on Nuns On Acid!
Connect with Karuva:
www.soundcloud.com/karuvamusic
www.facebook.com/KaruvaMusic
www.instagram.com/karuvamusic