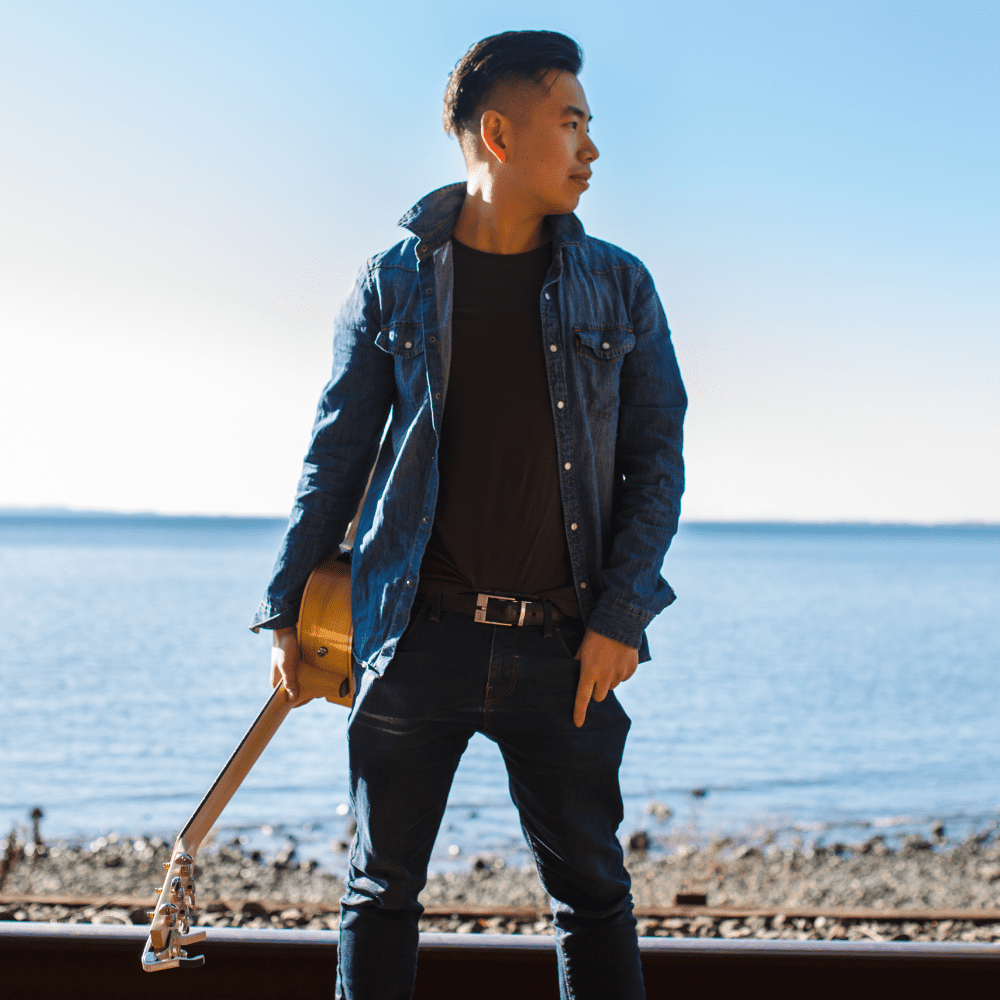 Sabai opens up about putting everything on the line for music
One of the breakout Canadian acts of 2020, Thai-born Vancouver-based producer Sabai dropped hit single 'Million Days' back in February of this year. The first of four tracks from his EP 'Where It All Began', it became one of the biggest Monstercat hits of the year with almost 3 million streams on Spotify and a whopping 12 million views on YouTube. As he drops final single 'Memories', we caught up with him to learn the story behind the production and how a 2013 Calvin Harris set inspired him to put everything on the line for music…
Tell us where it all began for you…
I've started producing after I went to my first music festival called Seasons 2013 in Vancouver when Calvin Harris was headlining. After I saw him, I remember wanting to learn how to create my own songs so I could DJ on stage one day. I was studying in a post-secondary at the time and was very close to graduating but I decided to drop out to focus on music. I remember thinking that I have to give it all and if I finish my post-secondary, I would always have my degree to fall back to when things get tough and I didn't want that. Looking back, even though that decision was very risky, I'm really glad I made it because I would've given up on this music dream of mine a long time ago when things were getting difficult. 
You've just released 'Memories', the final track from your new 'Where It All Began' EP on Monstercat – what is the single about and how does it relate to the EP as a whole? 
The EP is about different stages in a relationship that I think a lot of people can relate to. 'Million Days' starts off as the period when both partners were so in love and thought that they would be together forever and nothing could separate them apart. 'Save You' is when one of the partners starts to have doubts about the relationship and think that they might be better apart. 'Broken Glass' is about the pain that we feel when one is caught cheating/lying/betraying. And 'Memories' is about regret that happens after the relationship has absolutely ended. And suddenly, we know exactly what we need to do to be a better partner. All the things we wished, we could've changed sooner but it's now too late.
The first single 'Million Days' came out way back in February – why has it taken you so long to release the rest of the EP?
It was a combination of the label's schedule getting filled up & me trying to go back and change & fix things.
'Millions Days' was a real breakout single – what did it feel like having all those people listening to your music? 
I was very happy. I worked for over eight months on Million Days. We went through three different vocalists before we ended up with Claire Ridgely. Million Days was pretty much my baby. But I really didn't know what to expect. I was just hoping that people would like it as well.
What do you think it was about the single that struck a chord with people? Do you think 'Memories' will do the same?
I think it was the combination of Hoang, Claire Ridgely and myself. All of our sounds fit together really well. Her voice is very unique with a catchy melody. Hoang also added his pop sound to the mix. And another thing I think is the way I did the vocal chop in the first drop. Most of the time, the vocal chop melody is a bit more simple but I wanted it to sound almost like a guitar solo.  
How important was it for you to tell a story through the EP?
Even though the songs were written about my past experience, I want the listeners to find their own meaning and relate them to their own experience. 
Tell us about your production process – what goes into making a Sabai tune?
I usually start with chords on the piano. Then I try to add a lot of real guitars into my production. I think my drums have a lot of R&B vibes to them. The drop I try to keep pretty clean and simple with supersaw and vocal chop. Every song I make, I always try my best to make instrumentals that compliment the vocal. I want the vocal to be the main focus of all my songs.
Which artists have influenced your sound? 
Said The Sky, Dabin, Illenium, Fairlane, Nurko, William Black
Where do you see yourself in five years' time? 
I would love to tour and connect with fans from all around the world. I'd like to keep learning and practicing my production skills by collaborating with other artists because I think you learn so much from each collaboration. 
What can we expect next from you?
I have a few songs that I'm working on that I'm very excited about. A few of them will be with artists that are much bigger than me & very respectable in the industry. I'm very honoured to have the experience working with them!