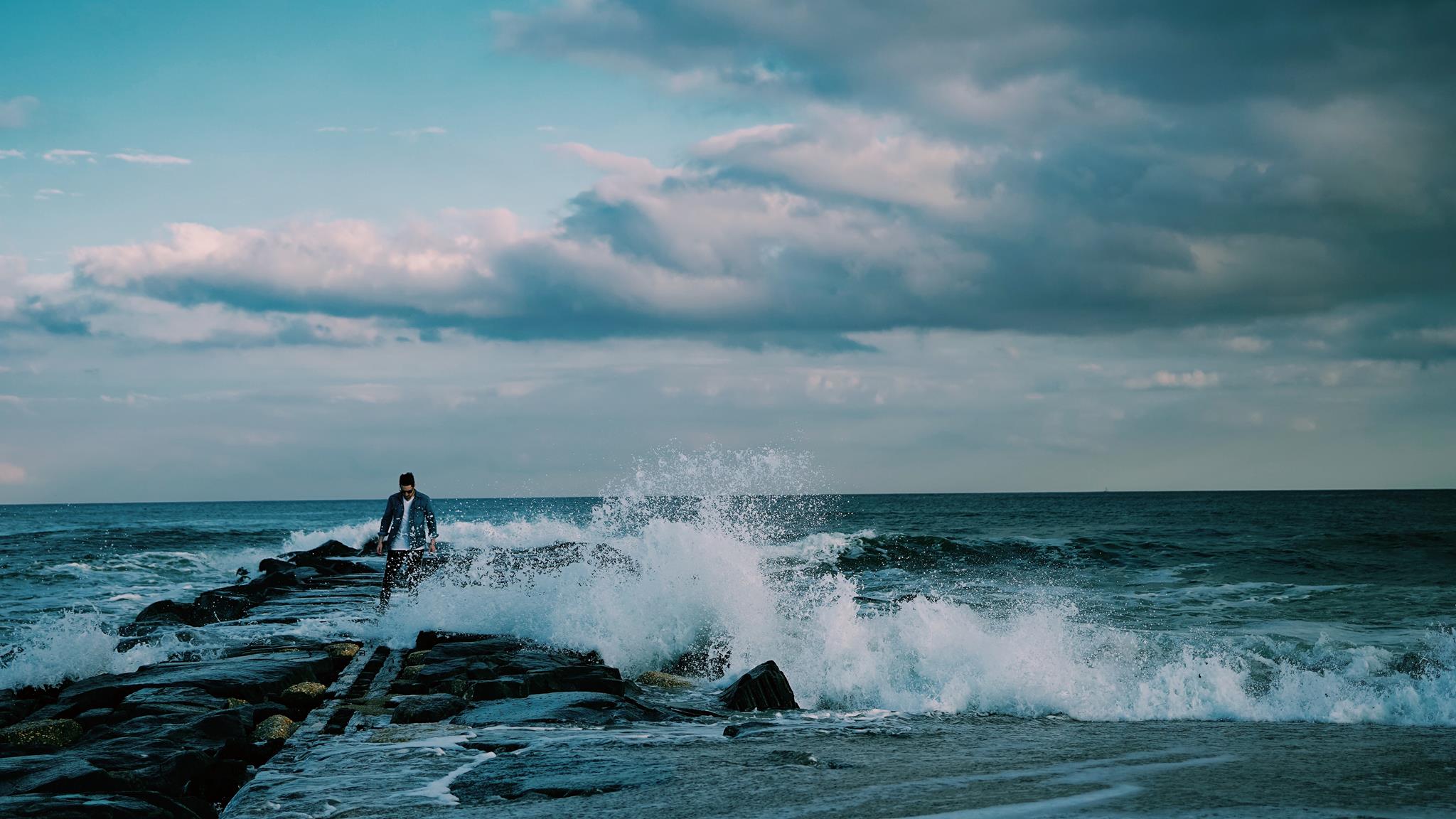 Nurko Releases Powerful New Single 'Better Off Lonely (feat RØRY)'
Blossoming producer Nurko continues to build momentum throughout 2020 with each subsequent release in his catalogue. Hot off the heels of his recent collaboration with Trivecta, 'You Can Be My Light (feat. Monika Santucci)' via Ophelia Records, Nurko returns with an enthralling new single, 'Better Off Lonely (feat. RØRY)'. The single possesses all of the qualities the melodic bass producer has become known for with his enchanting soundscapes. 'Better Off Lonely (feat RØRY)' is available now across streaming platforms via Proximity.
Opening with a soothingly beautiful melody, 'Better Off Lonely (feat RØRY)' highlights the emotional nature of the vocals before cascading into a hypnotizing melodic bassline. Pulling on the heartstrings of the listener, the lyrics explore the depths of heartbreak and loneliness. The graceful electronic production effortlessly builds into an edgy multifaceted soundscape, showcasing Nurko's ever-evolving signature sound. The vocals and production harmoniously come together to provide the listener with an all-encompassing audio experience. The four-and-a-half-minute release shines as a thoughtful addition to Nurko's catalog.
'The second I heard the chorus of Røry's demo of "Better off Lonely", I knew I needed to work with this vocal. The lyrics are very emotional yet catchy and a lot of people can relate to them. I wanted to build a song that matches the same emotion of her vocals, which is why I used her voice as the lead synth in the drop. I imagined the song structure resembling the emotional stages of a recent break up: denial, anger, bargaining, depression, acceptance. I hope you enjoy this song!' – Nurko
Jack Leech, better known as Nurko, has been captivating listeners' attention with each of his magnetizing releases. Although 2020 is a very different year in the music industry, Nurko's impressive dedication to his craft has shone through each release and live stream event he has participated in. At the top of the year, Nurko revealed the powerful single, 'Faith' with Dia Frampton which has amassed over a million streams since the debut. The single provided a promising glimpse into what was to come from the budding producer. Since then, Nurko has delivered exemplary remixes for melodic bass titans including ILLENIUM's 'Take You Down', Gryffin's 'Need Your Love', Seven Lions' 'Senseless', Trivecta's 'Leave It All Behind', and more. In addition to his highly-sought-after remixes, he's also released a handful of originals as well as a remix pack for 'Faith' with six unique cuts.
On top of a collection of intriguing releases this year, Nurko has been a part of numerous live stream events. His performance at the highly-praised Digital Mirage Virtual Festival, hosted by Proximity, has amassed over 70,000 views since the debut. Nurko's live stream performances have teased a lot of unreleased music including a glimpse into his 'Take You Down' remix for ILLENIUM during his Digital Mirage set in April. In addition to countless streams from his personal Twitch channel, Nurko has also been featured on Groove Cruise Virtual Festival and Vanic's Ocean Meets Music Digital Festival. Following the release of 'Better Off Lonely (feat. RORY)', Nurko gears up for another stimulating performance for Alone Together Virtual Festival. Hosted by Proximity, the proceeds from the event will benefit the Black Mental Health Alliance, To Write Love On Her Arms, and Active Minds, all of which will support mental health awareness.
With a slew of releases and livestream performances under his belt in 2020, Nurko shows no signs of slowing down in the second half of the year. Collaborations with heavy hitters, Adventure Club, ILLENIUM, Dabin and more are slated for the future, alongside an array of solo productions. His livestream sets and unparalleled releases place him at the forefront of the melodic bass genre and have created much anticipation for what's to come.