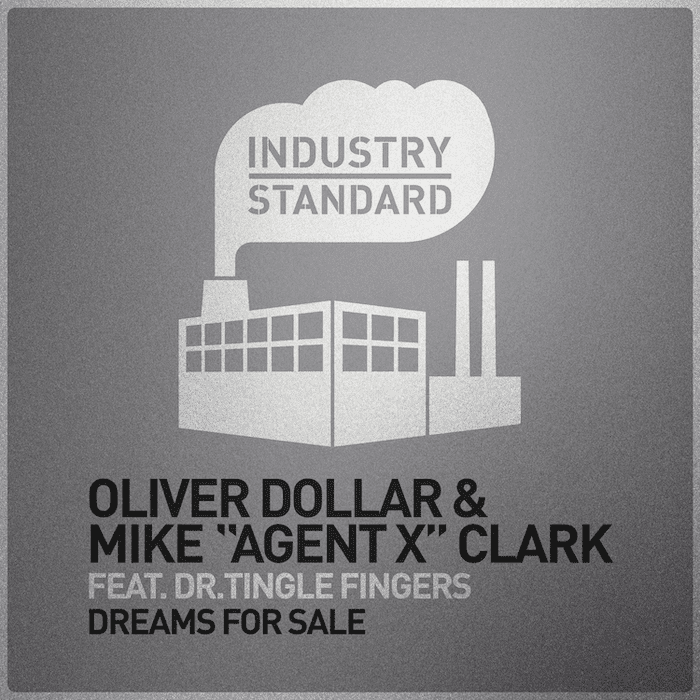 Oliver Dollar collabs Mike Agent X Clark & Dr Tinglefingers for new EP
Oliver Dollar returns to his own Industry Standard imprint after his debut album 'Another Day Another Dollar' and the run of singles on IS were licensed to Classic Music Company.
'Dreams for Sale' is stellar collaborative cut with Detroit's Mike 'Agent X' Clark featuring vocals from Dr Tingle Fingers. The single also welcomes Bendersnatch to the Industry Standard family who step up on remix duties.
The original work kicks off with a rich house groove, paving the way for a slightly eerie strings loop and subtle pumping bass line which locks you in from the off. Dr Tingle Fingers delivers beautiful spoken word in classic house form proving simplicity really can be key as the track develops effortlessly throughout its entirety.
Bendersnatch takes things towards the backroom as darker fuzzy kicks rattle you inside and reverb soaked stabs float effortless over the even more minimalistic percussion. Tingle Fingers' vocals appear in stripped back form complimenting the more underground tones of the rework.
'Dreams for Sale' is a strong return for the label with two tracks that cover classic deeper house, and crunchy off-kilter techy vibes. The limited vinyl release will be followed by a digital release at a later date.
Pick up a copy here