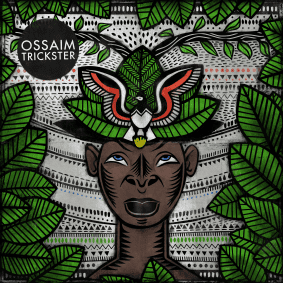 Ossaim – Trickster
Get Physical look to Rio de Janeiro talent Ossaim for their next forward- facing EP.
Ossaim has a background in both tech and music production, and a passion for urban music and timeless 90s house, mixing all this up in his studio work. He's been active for 20-plus years, always playing with synths and drum machines, but only debuted his first release in 2015. He previously appeared on the Cocada EPs on this label, and now showcases his latest across three fresh cuts.
Brilliant opener 'Happi' is a deep, moody number with thoughtful pads and deft little percussive hits that lock you in. Angelic vocals add to the smooth and seductive effect and mark this one out as a real gem.
Just as serene and tender is the lush 'Trickster' with its mid-tempo kicks and suspensory pads. Gentle piano chords are muted and filled with real heart that you can't ignore.
Last of all is the superb 'The Way Back', which treads a line between deep house, dub and techno. Cosmic details drift by as reverberating hits ring out into space and well buried drums subtly hook you in.
This is a deep and delicious EP of warm house sounds from this truly promising Brazilian artist.
Tracklist:
1. Ossaim – Happi
2. Ossaim – Trickster
3. Ossaim – The Way Back