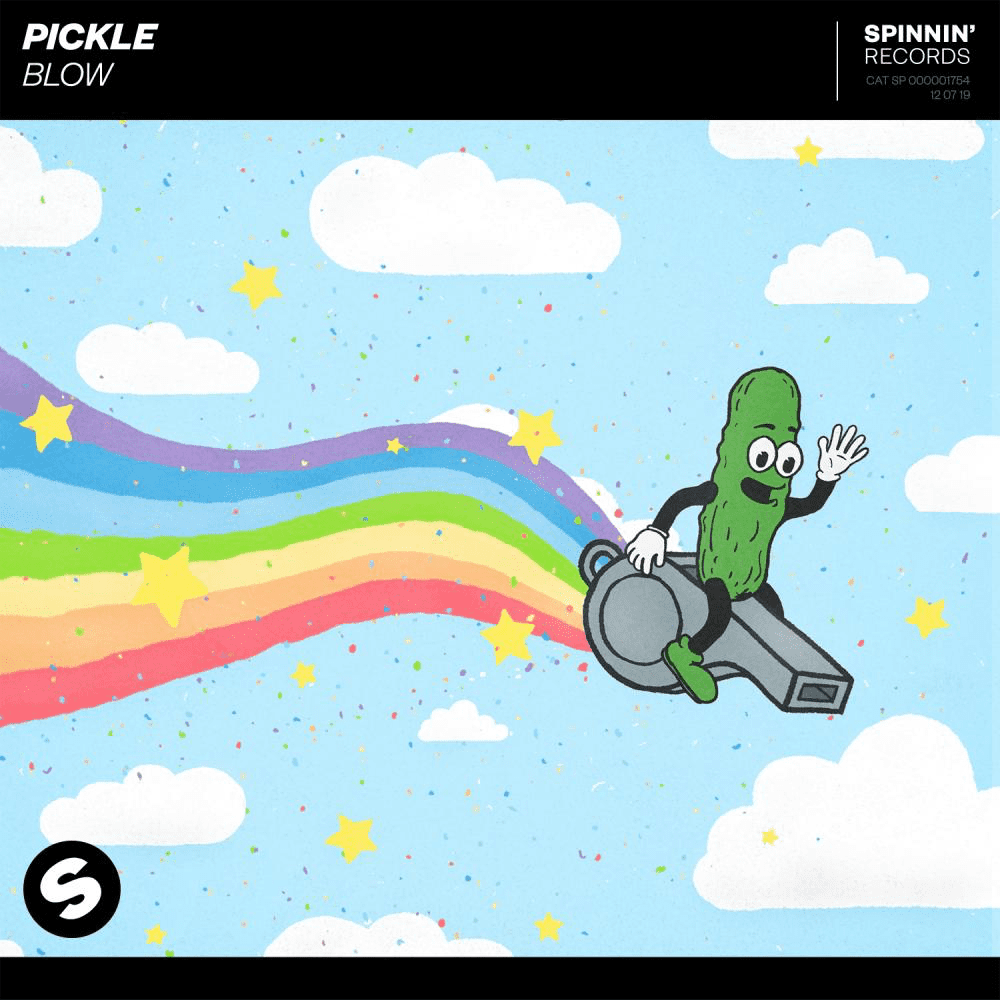 Pickle is going to 'Blow'
Pickle is on the tip of everyone's tongue this summer. A secret project that popped out of nowhere and continues to break the summer with it's infectous sound. And now, following the huge success of early 2019 hit single 'Body Work', the Pickle is ready to spread its seeds again with this new tech house track 'Blow', released on Spinnin' Records. It's bound to ignite another hype, as it's already receiving support from Diplo, Tiësto, Martin Garrix, Nicky Romero, David Guetta, Afrojack and many more.
Now here's a track that wastes no time in laying down its upbeat intentions, delivering a bouncy synth layered with a percussion melody that proceeds to provide the hook for the duration of the track, while a round bassline ensures the track is guaranteed to get people moving from the first listen.
'Blow' incorporates all the sounds you would expect from its title, from the groovy opening-melody to a catchy whistle and the fined-tuned, energetic bassline – the result is a dance floor weapon that displays the artist trademark sounds and musical knowledge, culminating in an uplifting summer anthem that is as equally fit for a club or festival as it is for the radio.
"Blowing a whistle was a goal of mine ever since I rubbed vinegar on my body. I was able to suck and blow this song back to the farmers market" – Pickle
Artist info
In a social climate filled with heavy chatter, Pickle, 'The King Of Mischief,' makes light of taboo topics through his taunting, witty, lyrics and mind-numbing banter. Although seen as a social deviant, Pickle's main objective is nothing other than to bring all people together through music.
The mysterious, new and cheeky Pickle has got some massive support on its name. With its first release, 'Body Work' Pickle made its introduction to a string of Futuristic music. Body Work has been supported by major artists such as Skrillex, Martin Garrix, Diplo, Tiesto, David Guetta and even Idris Elba played this uplifting track at the Coachella festival.
Next to Pickles catchy sound, there is another part where Pickle is always spot on: their videos. Messing around with people and their workouts, teasing and chilling with DJ's and mentioning taboo topics is the way of rolling through life for Pickle.
With many tracks and its slightly mocking videos coming ahead, Pickle is ready to tickle the world and break out of its jar, to get the summer tan it always wanted for all those sexy bread and butters.