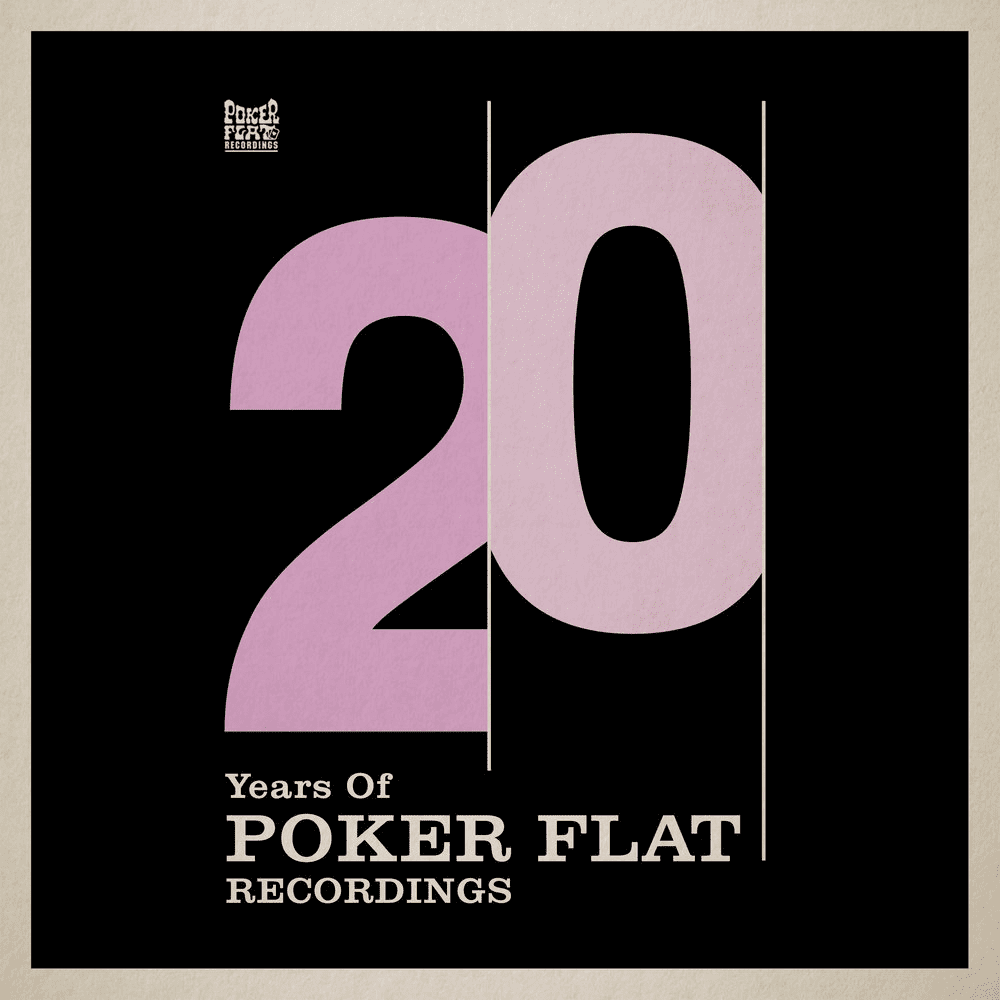 Poker Flat Announces 20th Anniversary Remix Series And Events
Celebrating its 20th anniversary in 2019, Poker Flat will be marking this impressive milestone with a series of remixes of some of its most iconic releases from an incredible array of talented artists, alongside a number of anniversary events over the coming months.
There have been few record labels that have made such an indelible mark on the landscape of electronic music as Poker Flat. Founded by Steve Bug in 1999, the label coined a sound and style that dominated club culture for years, and continues to have that 'buy on sight' reliability for both DJs and music fans to this day.
Often imitated but never bettered, Poker Flat was established to be a true original, championing both established acts and rising stars, and has remained fiercely true to that ethos for two exceptional decades.
With a back catalogue that includes more than 300 releases it's no surprise that many Poker Flat cuts have remained club and DJ staples to this day, so to celebrate the anniversary the label have hand picked a number of key records for the remix treatment.
The first package with reinterpretations of Berkson & What's classic cut Keep On featuring vocals from the legendary Robert Owens by Tim Engelhardt will drop 23 August, while other artists involved with the series include Michael Meyer, Catz 'n Dogz, Acid Pauli, Guti, Butch, Matthias Kaden and Francois K.
In addition to the remix series Poker Flat will be hosting a number of special anniversary parties across Europe, including 03 August at Hive, Zurich and 07 September at Tanzhaus West, Frankfurt, with further events to be announced soon.
Finally, Steve Bug has revealed that he will be launching a new sublabel for Poker Flat, Sublease Music, later this year.
"I've been thinking about starting a new label for a while now, and now seems the perfect time to finally do it. I get sent a lot of tracks I love and play in my sets that aren't quite right for Poker Flat: deeper, more club-ready, tracky cuts from exceptionally talented producers that deserve a platform so that more people can hear them. This was the ethos with which I originally set up Poker Flat, so it seems fitting that as we celebrate 20 years of Poker Flat it's time for Sublease Music to bring a different sound to the world".
Poker Flat has been putting out exceptional electronic music from exceptional artists for two decades now, and is as invested in the past, present and future of electronic music as its has ever been. What better time than now to celebrate the achievements of a truly remarkable label.
Tim Engelhardt Remixes is out 23 August on Poker Flat. Release dates for the other remix packages in the 20th anniversary series will be announced over the coming week.
For more information head to https://www.pokerflat-recordings.com
——————————
POKER FLAT SOCIALS
https://www.pokerflat-recordings.com
https://soundcloud.com/pokerflatrecordings
https://www.facebook.com/pokerflat.rec
https://twitter.com/poker_flat
https://www.instagram.com/pokerflat_recordings