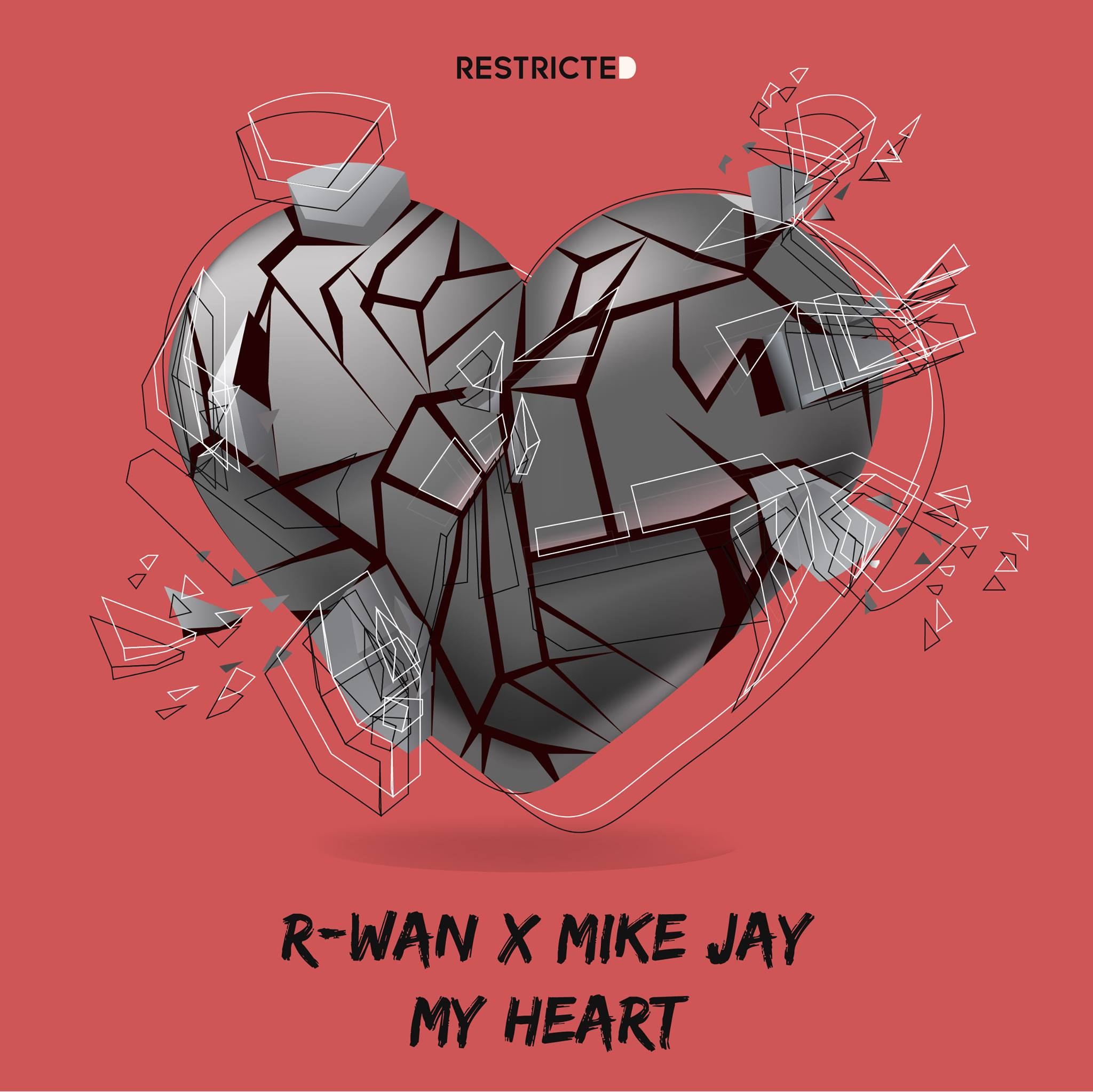 R-Wan presents ballad banger 'My Heart' featuring Mike Jay
Catching a wave of support with previous release 'OXY', R-Wan is delivers his latest single, the emotive bassy ballad banger that is, 'My Heart'. The talented French producer has teamed up with R&B singer, Mike Jay, known for having previously written for the likes of Usher and Chris Brown. Over the course of the last few years R-Wan has been steadily building up his reputation with his unique approach to production and a string of impressive collaborations. Now, the revered French maestro adds another studio release to his arsenal in 'My Heart' – and he doesn't not disappoint!
Opening with the combination of an airy soft and gentle piano sample and Mike's perfectly positioned mid-range vocals, 'My Heart' almost tricks the listener into false sense of security with its R&B ballad like intro. The track progresses this with a build-up of synthesised bass sounds, rhythmic percussion cleverly arranged around Mike's vocal creating anticipation for what's next. The track drops, delivering R-Wan's trademark line sound of sub oscillating bass lines, these are coupled with a vocoded vocal sample alternating up and down in pitch. R-Wan's unique production style weaves Mike Jay's vocal effortlessly into 'My Heart' throughout. Having worked together earlier in the year on the wildly popular track that is 'Elevator', R-Wan and Mike Jay have teamed up once more to deliver a sincere showstopping track that is sure to pull on every listeners raving heart strings.