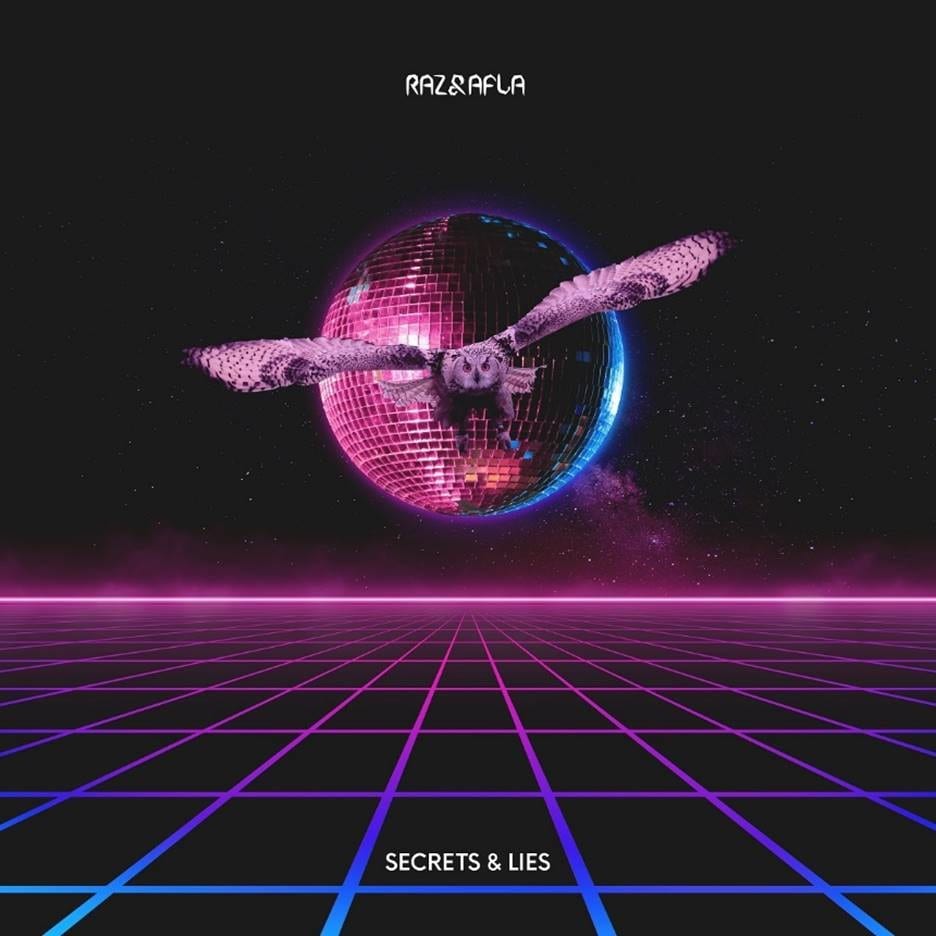 RAZ & AFLA return to take things to an even higher level with infectious 'Secrets & Lies'
Dance duo Raz & Afla are back from a short break after having ignited the airwaves in early 2020 with their addictive debut 'No Touch'. It was picked up as Mary Anne Hobbs' 'Near Future Track' on 6 music, Frankie Francis' Amazing Radio's single of the week and gained support from Radio 1 & 1xtra's Toddla T, Jamz Supernova, Worldwide FM and more.
This fresh collaboration is the work of Hackney-based producer Raz Olsher and Ghanaian master musician Afla Sackey. Using organic percussion and electronic melodies, they build a hypnotic groove that is bursting with a full spectrum of colour and sound.
The new track takes things up to an even higher level, and is poignant as could ever be, as Afla eloquently refrains
 "Your secrets and your lies, is hidden from me so many years, and I don't wanna be part of it."
With the pandemic still taking lives around the world––nearly 4 times as many black lives are lost in the US and UK––revealing the latest example of an age-old truth about systemic racism and equality.
Raz explains, "'Secrets & Lies' was shaped during a pandemic, but its release comes at a time when protests erupt across the world over the continuing onslaught of oppression and abandonment of basic human rights. Brutally racist police in America once again reminded us how far we still have to go until racism and injustice becomes an ugly footnote in human history."
Released via Beating Heart Music, 'Secrets & Lies' is political but right now, everything is. The beauty of Raz & Afla's music, much like the masterful Fela Kuti, brings us political discourse to the beat of an undeniable African drum, and a sound for all to find their own courage, peace, and hope in.
Between them Raz & Afla have worked with the likes of Sun Ra, Ginger Baker, MJ Cole and Basement Jaxx. The dynamic pairing of Raz & Afla represent the future of dance music in a globally connected world.
Join the journey and see where they head next!