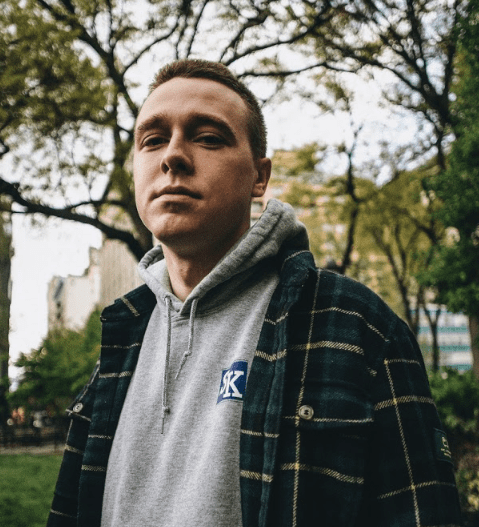 rebelyay releases hyper-pop hit 'Danger On My Mind'
'Danger On My Mind' is the new release from New York artist rebelyay. The elusive producer impresses with his brand of stark, glitchy Hyper-pop. There are hints of experimental pop pioneers in the mix such as Sophie and Flume, though rebelyay feels more a contemporary than a follower – and a welcome addition to the fold at that. From the very beginning, this track grabs you. It's a brooding, provocative essay in addiction, and the first sounds feel like a beacon calling out for help. 
The music and sound design amplify rebelyay's introspective feelings of turmoil and happiness towards drugs and sobriety. In his own words, the track quite simply follows "the entirety of an acid trip." The movement is off kilter but kept to the rhythm of a beating heart. The bass constantly shifts through octaves like the crazy ups and downs that you may hit throughout your trip. And, finally, it all breaks and comes back to the place where you started. Only this time, something feels different.
'Danger On My Mind' is the latest taster to rebelyay's forthcoming debut album, an LP that promises a satisfying range of dance-floor drops alongside tracks with more experimental structure. The producer excels in creating a mood that can appeal to dance lovers and an indie audience, providing enough variation to translate his music away from the club scene. In his exploration of new sonic spaces and textures, rebelyay has honed and nurtured this exciting, electronic sound. With his past demons behind him, the future looks very bright for rebelyay.
"The title "Danger On My Mind" represents my thoughts during trips and how I've faced past traumas that came up a lot during trips that I've had. But through that I've had some "divine intervention" and a lot has changed from those experiences."