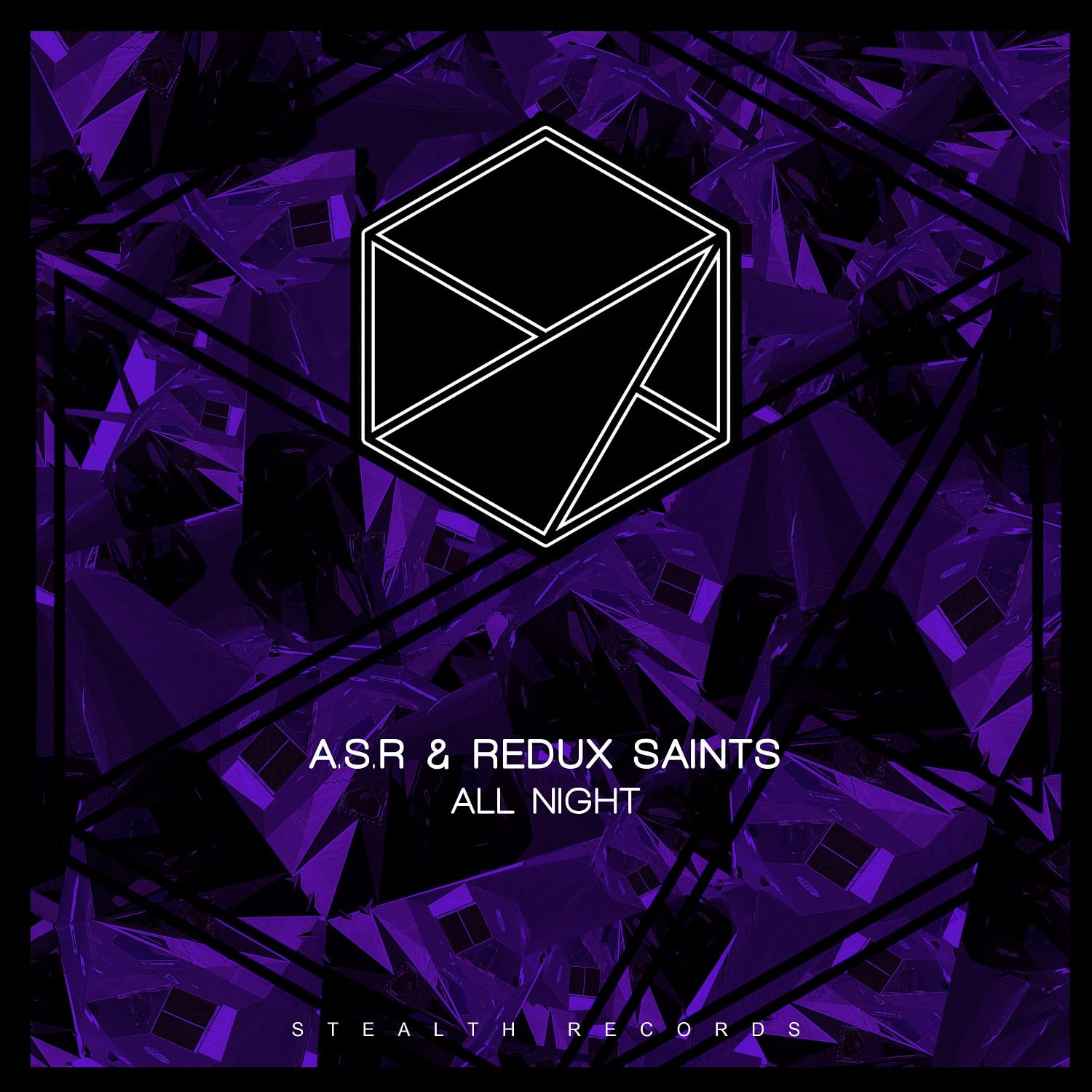 Redux Saints & A.S.R Land On Stealth Records With 'All Night'
Redux Saints has teamed up with A.S.R to deliver All Night, a peak time monster snapped up by Roger Sanchez for release on his highly respected label, Stealth Records. Arriving as an EP on May 29th, the tougher Tech mix leads the way, followed by the hands-in-the-air Piano mix, with both sure to tear up the dancefloor. The S-Man himself said:
"Peak time & jackin track by A.S.R. & Redux Saints that cranks up the energy!"
Redux Saints and A.S.R have bounced ideas and feedback to each other for a number of years but only last year decided to collaborate on a new track. The result showcases two artists at the top of their game with All Night receiving early tastemaker support from the likes of Mednas, Sugarstarr, Mark Knight, DJ Dove, Matt Caseli and more.
The Tech Mix of All Night starts as it means to go on with energetic drum loops and driving house beats before the bouncing bassline drops in and the looped vocals start to wind everything up. A splash of pianos and diva vocals in the break and it slams back into the irresistible groove. The Piano Mix enjoys all the same energy but begins to tease in the pianos early on before they come to the fore in the break, building to a drop guaranteed to get any dancefloor jumping.
Redux Saints (a.k.a. Jason Trevor Miller) and A.S.R (a.k.a. Ali Suleman Rizwan) first met while Jason worked at Krafted Records and Ali released a track on the label. Last year Ali brought Jason onto 'New Wave Girl' by Sonickraft on Shanghaied Records as a remixer where he helped the original track hit #1 on Traxsource. The success of this project finally pushed them to collaborate on some music. In September 2019 the creative sparks began to fly, resulting in 'All Night'.
LA-based, Redux Saints has been making big waves in the tech house scene with a series of huge releases, most recently the dancefloor destroyer, 'Suckin' Up', on his own label, DTLA (Deep Tech Los Angeles). His fast-rising reputation for consistent, quality productions has seen a growing list of global tastemakers support his music, including Gorgon City, David Guetta, Joseph Capriati, Pete Tong, Mark Knight, Gabriel Rocha, Steve 'Silk' Hurley, Kryder, Golf Clap and of course, Roger Sanchez.
Hailing from Pakistan and currently residing in California, A.S.R is no stranger to Roger Sanchez after his killer 2018 release 'Drum Source' EP with Sin Morera on UNDR THE RADR, the label curated by the S-Man himself. A.S.R has also enjoyed successful releases on Snatch! Records, Motion, Poolside Recordings and more. His driving, tech grooves continue to turn heads with each release.
Stealth Records is an ideal home for 'All Night'. Since 2002 it's been one of the most upfront imprints in house music, supporting new talent as well as dropping tunes from some of the biggest names in the game, with each release personally chosen and A & R'd by Roger Sanchez.
All Night is a perfect name for this track – it delivers so much dynamic energy it's almost impossible to stop dancing. Once again, Redux Saints and A.S.R underline their status as artists to watch in 2020.
Follow Redux Saints
Facebook
Instagram
Twitter
Soundcloud
Follow A.S.R
Facebook
Instagram
Soundcloud
Follow Stealth Records
Facebook
Twitter
Soundcloud