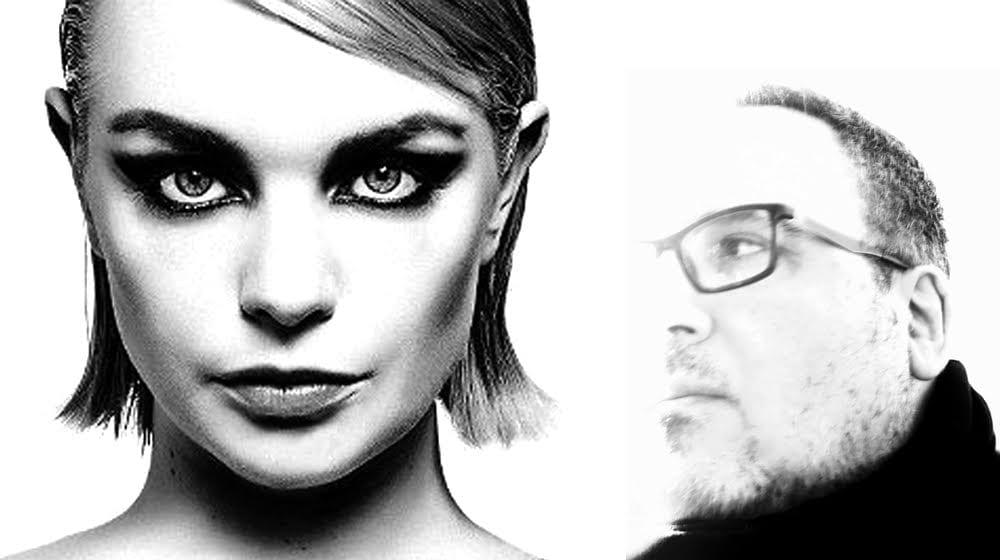 Renowned label head and producer Emika remixes Vincenzo Ramaglia's 'La parole 4' [feat. Laure Le Prunenec]
Prominent label head and producer Emika has remixed 'La parole 4', originally by leftfield experimental IDM artist Vincenzo Ramaglia. The remix follows Shigeto's remix of 'La parole 6' which premiered via Self-titled magazine and releases on the 18th of September via PEM Records. Emika has an impressive history behind her, having previously worked at Ninja Tune before going on to launch her own label. The producer has received support from several tastemaker publications including The Guardian, Pitchfork, Resident Advisor, DJ Mag, and Uncut, to name a few as well as radio play from the likes of BBC Radio 6's Nemone, Tom Ravenscroft, Mary Anne Hobbs and Tom Robinson. Emika has had her music used by major brands such as Gucci, McLaren and NBC's TV series The Blacklist which resulted in her reaching No. 1 on iTunes in Canada and No. 2 in the US while she's also been featured in a number of film soundtracks, including the trailer for Mission Impossible: Ghost Protocol. The producer has found herself working with the likes of Marcel Dettmann, Amon Tobin, Tommy Four Seven and Brandt Brauer Frick's Paul Frick and currently sits at an astounding count of over 32 million plays across streaming platforms.
The original track appears on Vincenzo Ramaglia's album La parole, which featured the well-known songstress Laure Le Prunenec (lead singer of French band Igorrr). The album also features the single, 'La parole 5' which was remixed by the legendary Planet Mu label head, μ-Ziq. Ramaglia's work has been featured several tastemaker publications including PopMatters, CLASH Magazine, Self-titled Magazine, Son Of Marketing, Rumore, Sentireascoltare and many others. 
With a solid academic, orchestral and humanistic background, Roman composer and electronic musician Vincenzo Ramaglia is currently active in what he calls PEM (Popular Experimental Music), often in collaboration with exponents of the avant-garde music. In Ramaglia's music the most restless and elusive rhythms of IDM can be traced, analog sequences composed on the machines all manipulated in real-time, handling the setup as a musical instrument.
With Czech descent, Emika was raised in the UK – living in Milton Keynes, Bristol and London before moving to Berlin, where she currently lives. When seeking inspiration for the remix, Emika turned to the likes of Jamie xx and her own classical soprano album Melanfonie, while the bassline and other compositional elements came intuitively through the creative process. The remix draws parallels to the likes of Ellen Allien, Stephan Bodzin, and Björk.
Building the dramatics one note at a time, Emika paints a vivid soundscape with dashes of eerie vocals and delicate touches of bass to introduce the remix of 'La parole 4'. Taking her time and melding the classical contemporary with industrial overtones, the producer manages to highlight Laure Le Prunenec's vocals as a core element of the song. The pace quickens, dilating, expanding and luring the listener further into a dark and ethereal underground world.
Speaking of the remix, Emika says, "The soprano voice with intuitive singing style, combined with otherworldly electronics gave me an immediate feeling to want to interpret this piece.  It's so highly creative and imaginative, it made it very enticing material I wanted to play with and transform into a new Emika vibration."