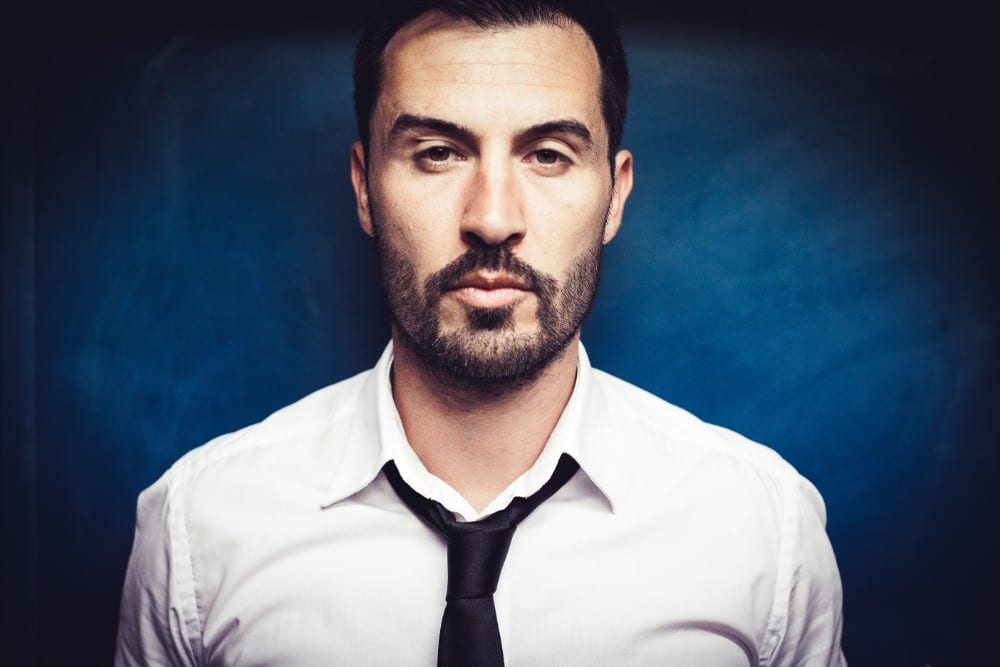 'Rise Up' and 'Zookey' producer Yvves Larock discusses latest single 'Here We Go' and more
Responsible for global hit singles like 'Rise Up' and 'Zookey', and with his latest production 'Here We Go' chosen as the official anthem for the 2020 IIHF Ice Hockey World Cup, Swiss producer Yves Larock knows more than a thing or two about creating a worldwide smash. Taking full advantage of the current lockdown,  I House U caught up with Larock at his home studio to find out more about the new track and what else Yves has got cooking up for the rest of 2020…
Hi Yves, welcome to I House U! Can you tell us where in the world you are right now and what you're doing? 
I think that like everyone in Europe I am confined to the house here in Switzerland but to be honest, I am rather confined in my studio, so not much more change than usual
How did 'Here We Go' come about? 
We first got together in the studio just to make music, without any idea that we'd be asked to make the Ice Hockey World Cup anthem, because it's been a while since we'd had the chance to do something together. We had started a track which we thought was cool but we still needed to finish. When we were asked by the federation to do the official championship anthem we said to ourselves that what we had already started would work perfectly as an anthem with a little bit of tweaking and reworking, and so that's what we did.
Do you play ice hockey? 
I played very few times when I was young, but not being a fan of the cold I quickly gave up. I prefer the heat, you can probably tell by the style of my music 😉
How did you approach making a track that you know before you even start is going to be heard by over 1 billion people around the world? Did that blow your mind or put extra pressure on you? 
To be honest, when we started the song, it wasn't a given that the federation would take it. They could quite have easily refused it, so we just tried to make a good song that we both liked and that could please people, without any more pressure than you usually have when you go into the studio to make a song. Now of course that the song has been chosen the pressure is bigger, and I hope the song will bring people pleasure and get them excited for the games.
What do you feel your part of the production brings to the tune that ties into Ice Hockey?
We wanted to make a song that people could sing in the ice rinks, that they could use to motivate their team, an energetic song. Originally the production was more electro but I made it a little more 'rock' which for me will work better in the stadiums.
How was it working with Bastian Baker?
it was a real pleasure. He works quickly and well and is always motivated to try my suggestions. He didn't hesitate to come back to the studio to work out the little details, so a real pro, and moreover super cool
You've been a huge part of the Swiss house music scene ever since you dropped 'Rise Up'. How was the experience of releasing such a huge international hit for you and has anything come close to that experience since? 
It is true that I would have liked to make a second … or 3 or 10 🙂 but over time I managed to be satisfied with what I had. I am very happy but to be honest after Rise Up perhaps I've rested on my laurels a little bit and perhaps not tried to progress. I think I am a hard worker who maximises the talent that I have, which is why lately I spend my days and my nights in the studio and I learn more every day. So, I hope the results will be there but whatever happens I will always continue to make music, with or without success, because it's my life …
You've been on a bit of a break from dance music for a few years, is that right? Does 'Here We Go' mean you're going to come back with more new music? 
I've always made music for myself, but it is true that my priority lately has been the education of my daughter, and I totally assumed that what I was doing during that time was not up to standard to release. I got 2-3 slaps from young producers and it feels good to question myself, what I did. Now I'm ready to offer new music so this year is going to be rich in release.
Finally, who's your money on to win the Ice Hockey World Championships? 
I have to say Switzerland!!!
Yves Larock & Bastian Baker 'Here We Go' is out for international release now – stream or download here
Facebook: https://www.facebook.com/YvesLarockMu…
Soundcloud: https://soundcloud.com/yveslarock
Twitter: https://twitter.com/yveslarock
Instagram: https://www.instagram.com/yveslarock/