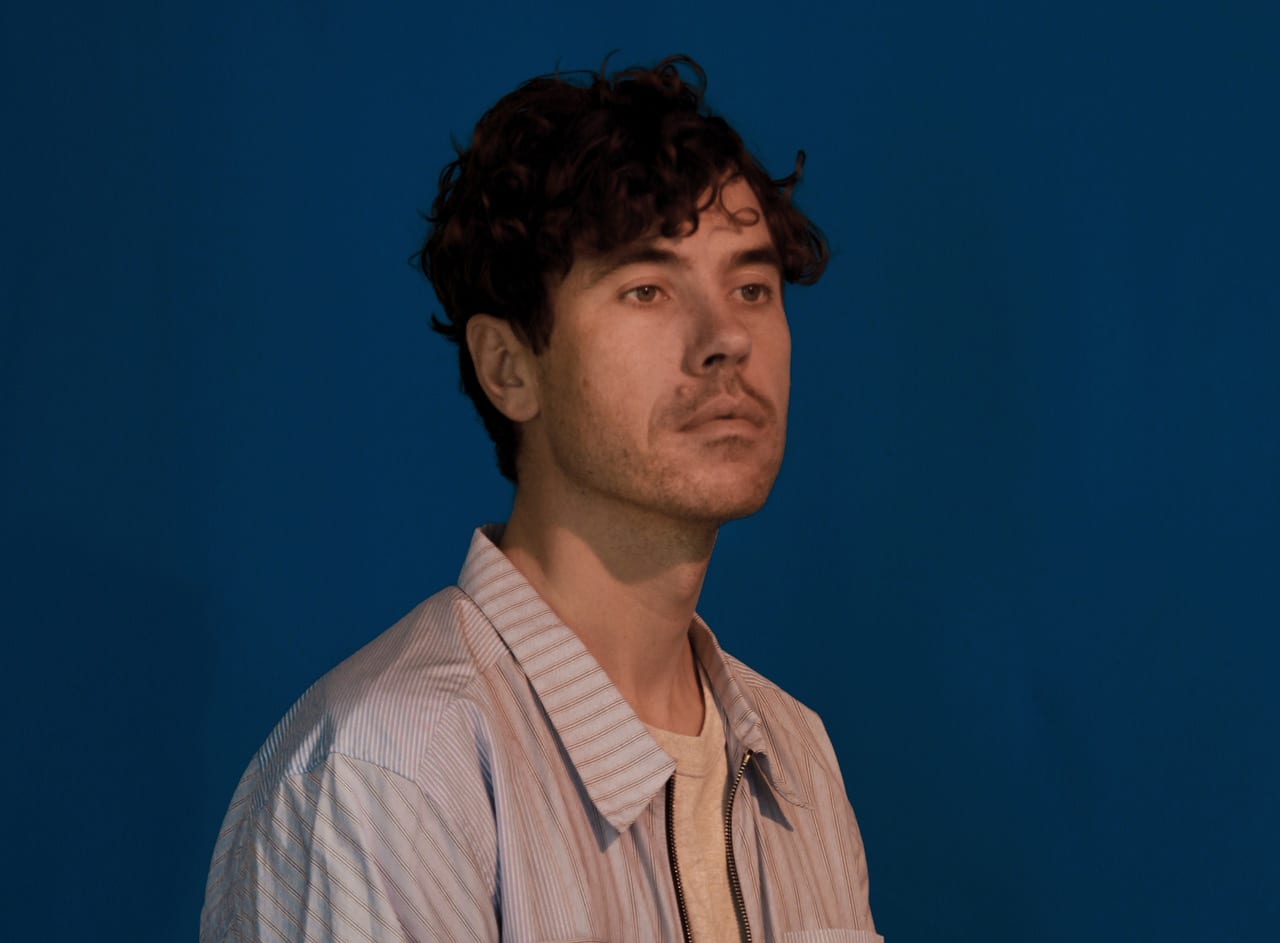 Roland Tings Returns With "Always Rushing"
Australian producer Roland Tings (aka Rohan Newman) releases his new single, "Always Rushing", the second extract to emerge from his eagerly anticipated upcoming album Salt Water. The album was first announced back in April this year with lead single "Hiding In The Bushes", a fun-filled, bouncy club track overflowing with irreverence and devoid of pretention.
Salt Water will be the Sydney-born, Melbourne-based producer's first full-length album since his self-titled debut in 2015, and his first project since 2017's Each Moment A Diamond EP. Both releases were critically revered, with the debut garnering particularly fevered adulation. Not only that but said debut literally came into being after Norwegian disco hero Prins Thomas heard Newman's 2012 EP Milky Way and was so enraptured with the effervescent EP that he signed the first Roland Tings album without hesitation
Newman's career as a producer and artist stretches back almost a decade and has seen him explore myriad sounds, combining techno, pop and countless other genres and subgenres into a sound and aesthetic that could only be his. Regardless of style or sound, the one unifying adjective that keeps coming up when fans and critics talk about his music is his boundless, infectious enthusiasm. What's more, you'll be pleased to hear that enthusiasm still courses through the veins of every single track on the album.
"Always Rushing" more than lives up to its very apt title. Right from the opening seconds of the track, huge bursts of colour erupt from the speakers as the deftly arranged melodies flutter and soar. Beneath that, a snappy, foot-moving beat crunches and snaps through the mix, injecting some whip-crack pace into proceedings. In a track filled with twists and turns, the most unexpected moment comes from the emergence of Mild Minds vocals (aka Benjamin David) which effortlessly sweep across the track in all their blissed-out glory. Comparisons to the likes of Four Tet and Caribou will of course spring to mind, but in Roland Tings' music, there's an energy and enthusiasm for creativity which is seldom found elsewhere.
"I keep going because I'm obsessed with the process of creation," he explains. "I love finding new ways to express different ideas. I love researching ideas and digging to the root of them. Finding where they came from and why they exist. I love to take other people's ideas from unrelated fields and try to integrate them into what I'm doing. That's where I think the most interesting ground is with regards to music. How do you turn orchestral music into techno, how do you turn a painting into sound, how do you represent a book as a song"?
The process of recording the new album, it turns out, was just as surprising as the tracks that are beginning to emerge from it. It's not uncommon for musicians to retreat to secluded environs to block out any distractions and focus on their craft. Newman, however, took this a step further, retreating to a rented home two hours' drive from Melbourne. It wasn't just an escape; the new location sparked a vast amount of creativity in the young producer.
On his creative process and how his new environment fed into it, Newman explained: "I focused on making music that encapsulated cool temperatures, low flying clouds, eucalyptus trees, rainforest paths, crashing surf, sandstone cliffs, open fires and thundering waterfalls. I made field recordings of interesting acoustic spaces I found in the Otway forest, waterfall caves, overflowing streams, reverberant canyons and valleys and incorporated these into tracks in various ways. I would make synthetic representations of these spaces by picturing how the drums would sound in the cave behind the waterfall and use that as a model for specific reverb effects. I would layer different sounds of running water almost inaudibly in the background of tracks to provide a constantly shifting bed of organic noise. I would take note of how the bird calls would echo through a valley and create a synth sequence with the same contrast between loud and quiet."
spotify:artist:0hTV7lch0OcKcMn6RYgOLR