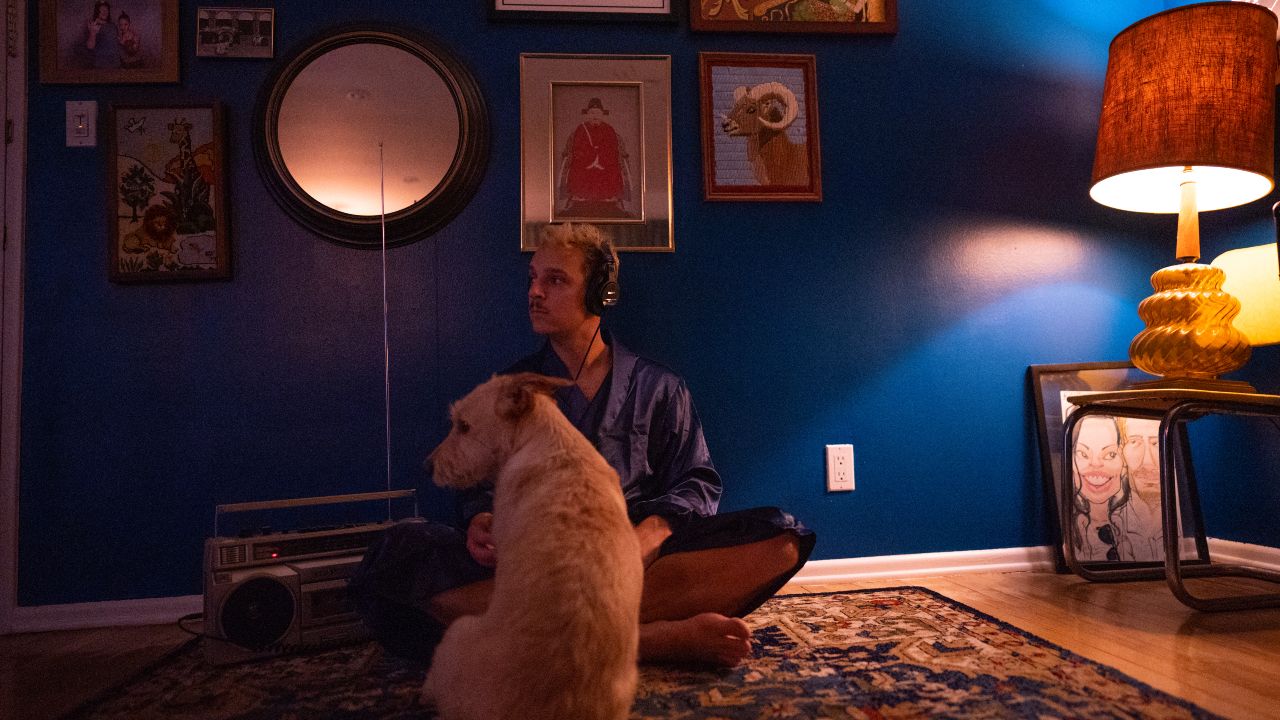 Rush Midnight Return With Dance Infused New Single 'Last Call'
LA's Rush Midnight are back once again with their new single 'Last Call'. Having previously picked up acclaim across top music press, Russell Manning and songwriting partner Rico Martinez (the duo behind Rush Midnight) have become well renowned for their distinctive Disco tinted Indie-Pop sound. Self-producing before mixing and mastering with drummer Jim Orso (Holy Ghost, Escort), the duo have found a winning formula that sees them continuously create creative and highly enjoyable music.
Blending jagged, pulsing synth bass lines, dreamy pad synths, dance infused drums and choppy guitar lines, 'Last Call' forms an intense electro-pop soundscape. With layers of analogue arpeggiators that build towards it's enigmatic climax, Russell's signature breathy vocals give the track a central pin and emphasising the duo's signature airy, atmospheric edge.
Speaking on the new single, Russell and Rico said: "The lyrics in the hook of 'Last Call' pretty much sum up what we were feeling in how we approached writing and producing this song… 'Let's forget it all, last call'. Obviously there is the fun, classic American bar reference of getting that last drink before closing time; people partying, hooking up, and just completely letting go in every way. But conceptually it was also literally a mirror for us in terms of songwriting. 
We wanted to open a new chapter, let go and try something a little more fun, lighter and less moody than we normally do. Something that had a little more electronic pop flavor, which is something we wanted to try but never really had. We're known for sort of a dreamy, sensual, bass driven, dark disco funk — so our stuff is already in that dance realm vibe but with "Last Call" we wanted to try and push into some poppier, electronic territory… completely for fun."
Russell Manning of Rush Midnight spent his formative years studying under jazz bass legends Buster Williams, Eddie Gomez, and Leon Dorsey. After touring the world playing bass with various bands including Twin Shadow, Russell began to focus on his own music, teaming up with songwriting partner and co-producer Rico Martinez whose lyric, melody and hook ideas compliment Russell's instrumentals and production.
Having very quickly gained acclaim from the likes of Pitchfork, The Guardian, Earmilk, The Fader, DIY, The Line Of Best Fit and Stereogum (to name just a few), Rush Midnight gained a number of sync placements from H&M, Majestic Casual and John Hardy. With such strong foundations the duo are now back with a selection of new tracks that will surely see them gain further critical acclaim.