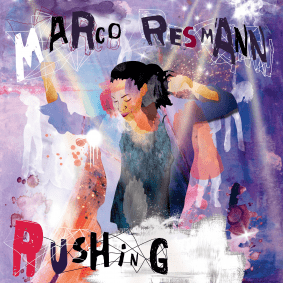 Marco Resmann - Rushing EP
Upon. You Records co-founder Marco Resmann joins AudioJack's Gruuv imprint this June, with three original house cuts and Into Orbit label-head Tom Flynn on remix duties.
From a young age, Marco Resmann developed his passion for house and techno as he began to perform live, promoted parties and built his own studio. From there, Resmann dropped his first release on Martin Landsky's Intim Recordings under his former alias 'Phage' and joined forces with Norman Weber to create 'Luna City Express'. As a solo producer he's released on imprints like Watergate Records, Poker Flat and Warung Records whilst scouting new talent for his 'Upon. You' imprint alongside their associated booking agency 'Upon. You Bookings.'
'Rushing' opens with a thundering kick, filtered synths and trippy, stereo panning vocal slices before 'I See Light' opts for a sliding, heavy low-end combined with resonant effects and a modulated top line to keep things moving.
Next, 'Mobius' introduces snappy delayed claps, rumbling subs and an amalgamation of off-kilter synths which subtly ease their way into the composition. Rounding off the package, UK's Tom Flynn delivers his remix of 'Rushing' offering a more refined groove with distorted, echoing vocals to present Flynn's dramatic reworking of the cut.
Marco Resmann's 'Rushin' EP drops on Gruuv 15th June 2018.
Tracklist
1. Rushing
2. I See Light
3. Mobius
4. Rushing (Tom Flynn Remix)