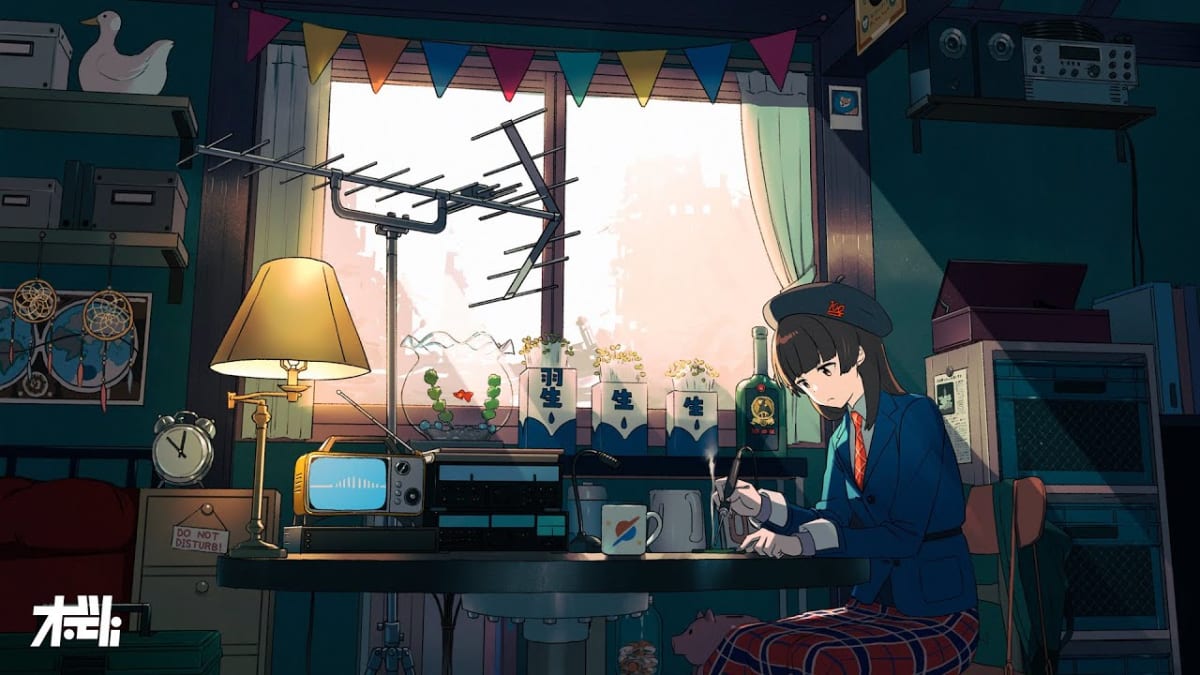 Sakura Chill Beats Features New EDM Remixes of Naruto Themes
SONY Music Japan returns to the release radar this summer with several new remixes via the newly-rebranded Sakura Chill Beats YouTube channel from some of electronic dance music's biggest names. Slushii, Corsak, and James Landino lend their sonic magic to several opening and ending theme songs from hit anime series 'Naruto: Shippuden' and 'Boruto – Naruto Next Generations', coinciding perfectly as as a 2-day long pre-show special content affair to celebrate the official Japanese broadcast of the latter. Out now, Slushii's remix of Ikimonogakari's 'Blue Bird', Corsak's rework of their hit 'Baku', and James Landino's new take on halca's 'Kimi ga Ita Shirushi' are now available to stream via the Sakura Chill Beats YouTube channel.
Slushii kicks things off with the channel's second official upload, and lends Ikimonogakari's 'Blue Bird' a driving quality, one that he maintains effortlessly throughout the remix's approximately three-minute runtime. Building up a palpably taw tension with each passing second, the forcible bass drops ensues, replete with a propulsive flair throughout. A steady beat and infectious rhythm are added to the contemplative single in order to give it a more upbeat tone, one that perfectly fits Slushii's hard-hitting overall ambiance as a producer. A bouncy, fun endeavor, the newly-updated track is a sprightly tune that is sure to have any avid fan of 'Naruto', or any casual listener, on their feet in no time.
"Remixing 'Blue Bird' was very unique for me because I watched Naruto: Shippuden when it was airing on TV, so I got nostalgia from remixing this song!" – Slushii
Corsak's remix of Ikimonogakari's 'Baku' continues the new uploads via the channel as the third installment, and begins with subtle, mellow electronic dance music production elements. A faint beat can be heard distantly in the background, building its way up to an eventual drop whilst paired alongside the commanding vocal cut. The rhythmic, offering boasts four-on-the-floor sensibilities, in addition to a sonically propelling aspect that carries the listener throughout its entirety with ease. Funky from start-to-finish, the energetic track is a perfectly-executed remix of one of the most beloved 'Boruto' opening themes.
"During my music process, I have always loved to combine different cultures and ideas, therefore I am so honored to be able to bring EDM, J-Pop, and anime styles together on the remix of Ikimonogakari's 'Baku'.
For the remix, I had this vision of Boruto in the middle of a fight, and wanted to create a feeling through the music of the power swinging back and forth in the battle like a pendulum.
I want to thank the 'Boruto' committee, Ikimonogakari, and SONY Music Japan for this opportunity. It's a dream for one of my productions to be associated with one of the all-time greats!" – Corsak
Lastly, James Landino provides a complete reimagining of halca's 'Kimi ga Ita Shirushi', an ending theme song to 'Boruto', infusing it with a high-octane quality in favor of its slower-paced tone. The emotional, rich lyricism flows throughout the track, and serves as a prime accompaniment to Landino's wholly propulsive signature production. In all, the rework is an entrancing piece that is full of lively energy.
"I grew up watching the 'Naruto' anime and working on 'Boruto' is a childhood dream. Halca's high energy performance is perfect for 'Boruto' and I remixed the original song with my own high energy style. Please enjoy!" – James Landino
ABOUT SAKURA CHILL BEATS — SONY Music Japan's 'Sakura Chill Beats' YouTube channel is the newly-launched main source for official anime theme songs from some of the biggest names in electronic dance music currently. The newly rebranded channel launched on Saturday, June 19th with Retrovision's remix, and perfectly coincided with the Japanese broadcast of hit anime series My Hero Academia, a groundbreaking show now in its fifth season that chronicles the life of a superhero, Deku, as he consistently faces conflicts with fellow classmates at U.A. High School.
The first of its kind to officially upload remixes from artists such as this, it joins the ranks of fellow channels such as Trap Nation and MrSuicideSheep, both of which also feature EDM-related content alongside imagery from popular anime series. The channel has already featured Slushii's remix of Cö Shu Nie's 'Give It Back', the second ending theme to Jujutsu Kaisen, earlier in the year, and has its sights set on continuing this streak of officially-remixed anime opening and ending theme songs from renowned EDM titans.
The story of Sakura Chill Beats begins with a young girl, traversing her way through her anime world in search of friends. Humans can no longer inhabit the earth due to a handful of natural and man-made disasters, so she is now left behind wandering aimlessly before realizing she is alone. Upon finding a unique Sakura tree, several cherry blossom petals begin falling to the ground, giving her the utmost courage to face her journey as we collectively watch over her future.
ABOUT IKIMONOGAKARI — Ikimonogakari is a band hailing from Kanagawa Prefecture in Japan consisting of members Kiyoe Yoshioka, Hotaka Yamashita, and Yoshiki Mizuno. Starting out with street performances, the group grew over time and eventually signed with a major label. This led them to immense success with several tours, as well as with hit songs such as 'SAKURA' and 'Kyoukara, Kokokara', and their groundbreaking 9-track 2021 album 'WHO?'.
ABOUT SLUSHII — Slushii is a renowned American bass music DJ/producer who has made a name for himself in dance music over the last few years. Since emerging onto the scene five years ago, the talent has toured the world over, and has also gained staunch support from industry veterans the likes of Skrillex and Marshmello, the latter of which he has a hit track with, 'Put Yo Hands Up'. A huge anime and video game aficionado, he has also lent his unique talents to tracks for the popular 'Fornite' series, 'LUV U NEED U', as well as 'All I Need'.
ABOUT CORSAK — Corsak is a multifaceted Chinese singer/DJ/producer who initially gained traction with his breathtaking performance via 'China's Got Talent' back in 2011, as well as 'Sing! China' a few years later. Opting to produce music in favor of acting, he eventually would sign with a major label, gaining the attention of Alesso with their collaborative effort 'Going Dumb', in addition to being actively involved in the making of close friend Alan Walker's 'Different World' album with hit tune 'Reverse'. As one of Forbes China's 30 Under 30, Corsak is definitely one to watch as we move into the remainder of 2021 and beyond.
ABOUT halca — halca is an established creative force that has taken the Japanese entertainment landscape by storm over the last several years. Highlights include their hit songs featured as anime themes, such as 'Kimi no Tonari', 'Starting Blue', 'Sentimental Crisis', 'Houkago no Liberty', 'Tokitoshite Violence', 'Kokuhaku Bungee Jump', and 'Kimi ga Ita Shirushi'. Their first album, the 13-track 'Assortrip', also marked a pivotal point for the musician, and was released in February of last year.
ABOUT JAMES LANDINO — James Landino is a Los Angeles-based talent who has consistently created music for video games, as well as anime series. A skilled pioneering leader in the field, he has officially worked alongside major companies such as Hasbro, Harmonix, Sega, and Square Enix, to name a few, with direct experience working on songs for Rock Band 4 and Kingdom Hearts.
In all, the new remixes from Slushii, Corsak, and James Landino are great additions to Sakura Chill Beats' YouTube channel, and are prime reworks that truly bring to life the world of 'Naruto' and 'Boruto' in a neat way that has never been done before.