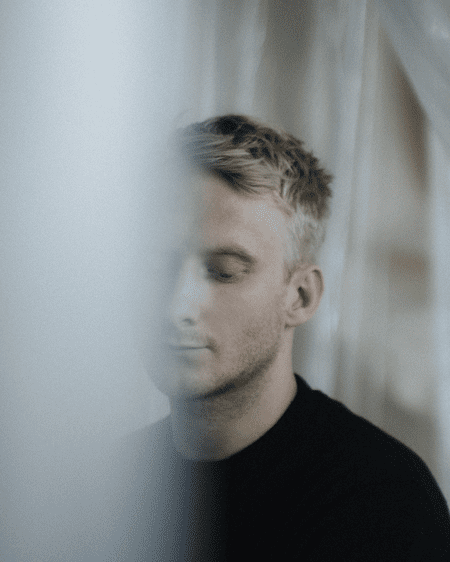 Seb Wildblood Announces Debut Album 'Sketches of Transition' + World Tour
South London producer, DJ and label boss Seb Wildblood has announced the release of his eagerly anticipated debut album 'sketches of transition', due out on 26th July. The ten-track LP will be supported with a mammoth world DJ tour, starting at Pike's Hotel in Ibiza tomorrow, and finishing at Burning Man at the end of August.
'sketches of transition' comes off the back of Wildblood's most recent, critically acclaimed 'Grab The Wheel' EP, which saw him experiment further from his signature jazz-infused sound to explore more classic 90's-tinged sounds, from deep melodic garage to atmospheric Chicago house, and even reverb-soaked dub techno. As well as an impressive back catalogue of single & EP releases, he is the head of celebrated labels Church, Coastal Haze and all my thoughts, and regularly plays at festivals and in clubs across the continents.
As Wildblood's relationship with the dancefloor has revved up, so has his own personal story — and that of being an artist in 2019. Those moments of evolution and experience have helped influence what's a deeply personal debut record, whose organic textures and soulful musicality reflect change in the face of an ever-evolving world. 'sketches of transition' was written over the course of two years, during a period of new beginnings, emotional endings, and moments of personal loss. What we're left with are ten tracks that reflect life's winding journey.
Album cuts like 'One for Malcolm' are servings of soothing ambient that feature the melodic touch Wildblood is known for. Charming vocals enter the mix on 'Amelia feat. Mauv' and 'Ghostie', a piece of pacey deep house with oft-collaborator Buddy Love. 'Small Talk' and 'Bahn' will evoke familiarity towards some of Wildblood's early, cherished house records, with their twinkling synth arpeggios and warm atmosphere. Other moments throughout the LP turn towards more experimental broken beat, flexing Wildblood's refusal to be pinned down to a specific vibe.
With previous support from the likes of Bonobo, Mary Anne Hobbs, and Four Tet, 'sketches of transition' finds Wildblood coming to terms with the past to accept new beginnings and uncharted territories. All the while, we're transported to our own personal place of calm, wherever that may be. "Music is a way of escape for me, I want the listener to be able to use this record as a form of escape too," says Wildblood. "I think it's fair to say I struggle with anxiety, I find it difficult to be completely in the moment, it's something I'm working on, but whilst making this record I was completely in the moment."
This year will also see his most ambitious world DJ tour to date and includes major sets everywhere from Australia's Splendour in the Grass, New York's Public Records and Bogota'sKaputt to even a special appearance at this year's Burning Man, where he will play atop the iconic Robot Heart bus once again. With Part 1 of his 'sketches of transition' world DJ tour kicking off tomorrow, he shows no sign of slowing down – see date listings below, with many more to be announced.
sketches of transition World DJ Tour – Part 1 – lots more dates TBA:
May 22 – Ibiza @ Pike's Hotel
May 29 – Copenhagen @ Jolene
May 31 – Stockholm @ Piano
June 08 – Palm Springs @ Splash House Festival
June 15 – Los Angeles @ Midnight Therapy
June 21 – New York @ Public Records
June 22 – Toronto @ Bambi's
June 28 – Berlin @ Fitzroy
June 29 – London @ Venue MOT
July 13 – Osaka @ City Boy Lounge
July 14 – Tokyo @ Wwb
July 19 – Byron Bay @ Splendour in the Grass Festival
July 20 – Sydney @ Harpoon Harry's
July 26 – Melbourne @ Yours & Mine
July 27 – Perth @ Nevermind
Aug 9 – Medellin @ Calle 9+1
Aug 10 – Cali @ Bumbaye
Aug 16 – Bogota @ Kaputt
Aug 17 – Madison @ Robinia Courtyard
Aug 24 – Phoenix @ Last Exit Live
Aug 29 – Burning Man @ Robot Heart