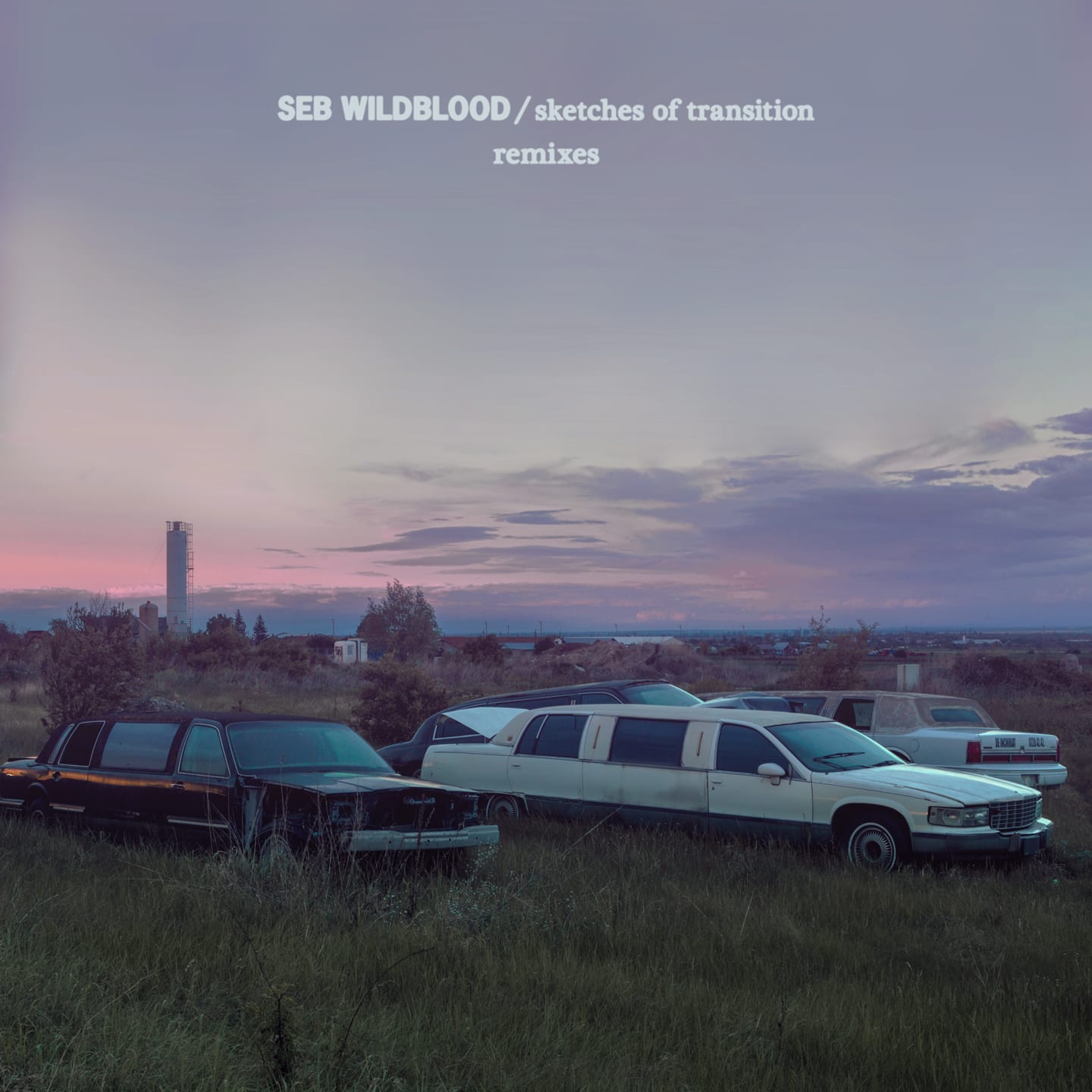 Sed Wildblood announces Sketches Of Transition Remix EP
Following the release of his debut album, 'sketches of transition', UK house devotee Seb Wildblood has curated a brand new collection of remixes, inviting a cast of artists to reimagine tracks from the LP. Featuring contributions from ​Suzanne Kraft​, object blue​, ​Jenifa Mayanja, and ​Ciel, ​the four-track EP is set for release on 8th November on 12" vinyl. Digital and cassette editions of the EP will feature three bonus remixes courtesy of ​Tom VR, mauv​and Wildblood himself.
Running Back and ​ESP Institute affiliate ​Suzanne Kraft opens into the collection, offering a typically atmospheric, Italo-inspired take on sombre pop cut 'amelia'. Breakthrough experimental club producer and DJ, ​object blue​, warps the easy-going pace set out in 'sketches', drawing focus to its woozy mood with muffled vocals and disjointed percussive hits. Swirling synths and a rich ambient tapestry make for an intoxicating rework.
On the B-side, Bumako Recordings boss ​Jenifa Mayanja puts a percussive deep house spin on the technicolor minimalism of 'small talk'. A live bass groove pops beneath the track's swaying synth beds and melodic chimes, making for the most "classic" dancefloor take of the bunch.
Discwoman affiliate and DJ/producer extraordinaire, ​Ciel,​ bathes 'bahn' in fluttering psychedelic percussion. Invoking the likes of Orbital, Boards of Canada and The Black Dog, with an emotional candour shining through the foggy atmosphere.
Seb Wildblood puts a dreamy UKG spin on 'ghostie (feat. Buddy Love)' in the digital/cassette bonus remixes. Emerging producer and vocalist, mauv, whose singing can be heard on several tracks on 'sketches of transition', provides a lush deep house reimagining of 'one for malcolm'. Valby Rotary co-founder and purveyor of crisp, emotional house tunes, Tom VR finishes things properly with a kaleidoscopic take on 'thought for food (feat. mauv)' – an apt, shimmering warm-down.