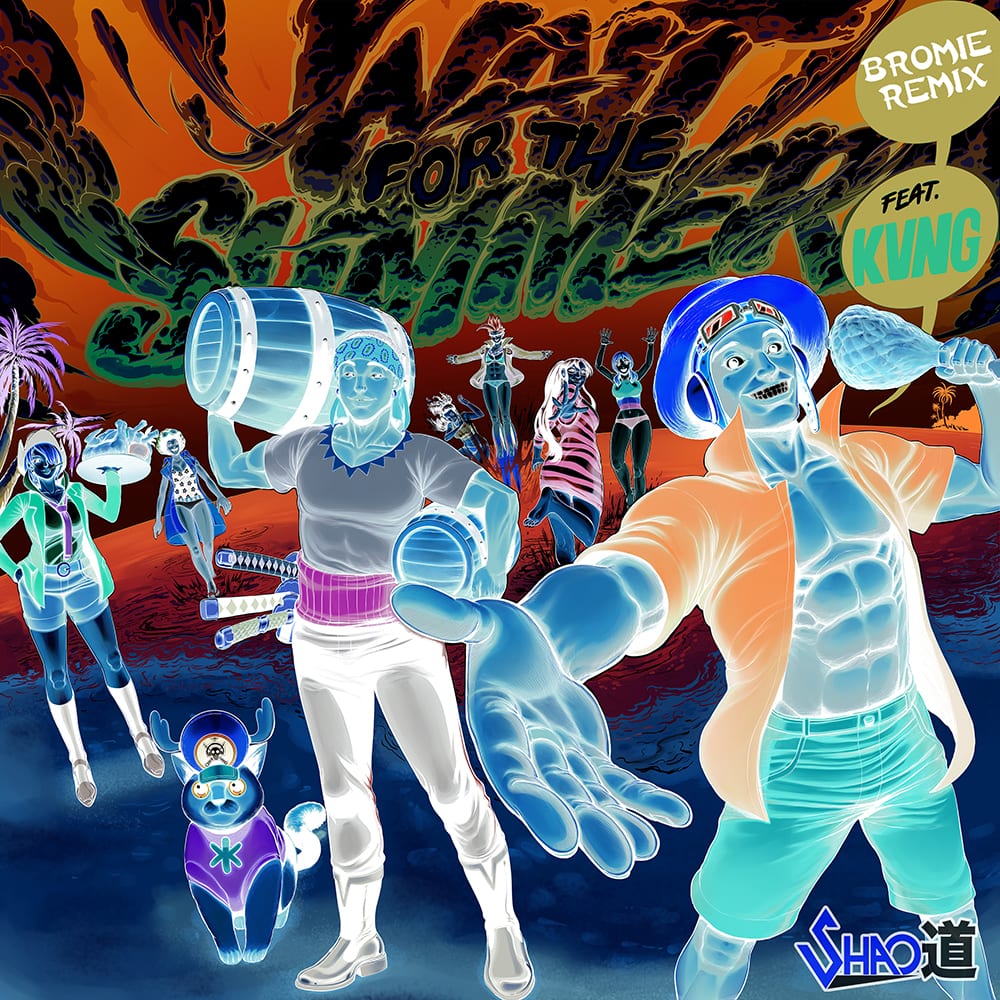 Shao Dow teams up with BROMIE on the 'Wait For The Summer' remix
Off the back of his summer anthem 'Wait For The Summer' featuring KVNG, Shao Dow reveals the mesmerising remix to the track, created by American producer BROMIE. Providing us with the some feel-good, chilled out vibes, Shao Dow drops the accompanying music video. Shot on the dreamy island of Corfu the stunning visuals were filmed using a Samsung S10+.
The original track has received some solid support so far with plays from BBC Oxford, as well as Westside Radio and the track embodies everything Shao Dow has become known and loved for.
The track creates a soft and upbeat melody with compliments to his woman. The lyrical ability behind Shao Dow and KVNG show why this song is one you can surely catch good vibes to, this is a song that you listen to when you are on your way to the beach on a hot summer's day.
Showing us why the likes of Charlie Sloth has labeled him "One of the hardest working rappers", his work rate is impressive.
Commenting on why he wrote this song he said, "I wrote this song about my fiancée because I'm a fully certified flower man. She is the type of woman who really comes alive when the sun's out. I am pretty sure she is solar powered. The original track was produced by production team Payman and Hush, mixed by Ryan Glover @WeAreRGM who is also Shao Dow's Manager. The remix by LA producer BROMIE, with RnB singer KVNG really completes the track with his hook."
He has an impressive rap sheet, having previously written the theme songs for the cartoon show, franklin and ghost that stars the voices of Goku, Vegeta (Dragon Ball Z) and Ash Ketchum (Pokemon). Shao Dow's rise to the top has been a long time coming, having already achieved an AIM Award in 2017 Hardest Working Artist and releasing three albums, selling over 25,000 copies, created a headphones brand and publishing a manga book, Shao Dow is an all-round complete artist.
The rapper was recently invited into Parliament to speak on behalf of grassroots music venues across the country. Whilst doing charity work, he has been able to go full-time making money from his music, manga and merchandise. He also, had a surprising appearance on ITV's Ninja Warrior UK.
Shao Dow has opened for the likes of KRS-One, Wiley, Ghetts, Stormzy, Tech N9ne, 6LACK, Skepta and more, while his live shows have taken him across the UK, Europe and Asia. He also has a Fire in the Booth with Charlie Sloth and a many other placements on radio shows, including Radio 1, 1Xtra and BBC6 Music.