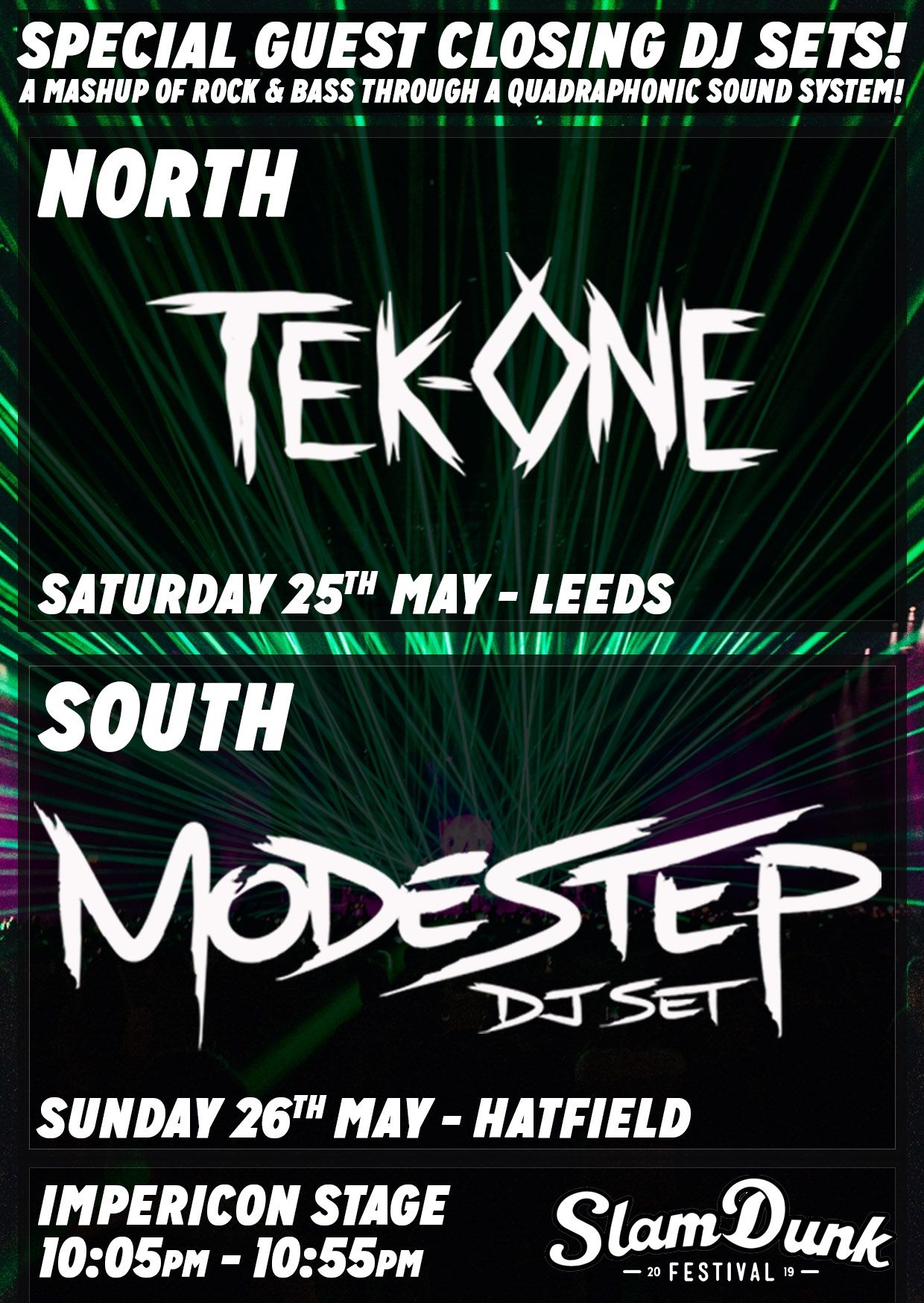 Slam Dunk: Alternative Extravangza Reveals Closing DJ Sets from Tek One and Modestep
With only 36 days until the UK's ultimate alternative celebration kicks off in its new North site at Temple Newsam Park, Slam Dunk Festival has revealed that festival goers will be treated to a special closing DJ set from mind contrallas, dubstep outfit Tek-One or melodic remixers Modestep, exclusive to the festival site locations.
Set to cause a stir at Slam Dunk Festival North, in it's brand new northern heartland at Temple Newsam Park, is none one other than the mind controllas, Tek-One AKA masterful DJ Howard Newman, known for a myriad of popular remixes of the biggest songs from Shy FX to Enter Shikari.  With Slam Dunk favourites Bury Tomorrow and Heart Of A Coward appearing on their innovative album 'Sleep Equals Myth', there's no doubt the trio will mix menacing melodies with energetic dance beats for a truly dynamic closing DJ set.
Slam Dunk South's festival finale will be delivered by the almighty electronic duoModestep. Responsible for the huge dance track 'Sunlight' and 'Maybe' featuring PhaseOne, the London cross-over act transcend the realms of dark dubstep, working closely with sounds from the world of rock, grime and electronica. The Disciple Records duo have collaborated with the likes of MCs Big Narstie, Frisco and Welsh rockers Skindred in their cutting-edge career. Mastering a myriad of genre-defying DJ techniques, Modestep are sure to close the Slam Dunk Festival in style.