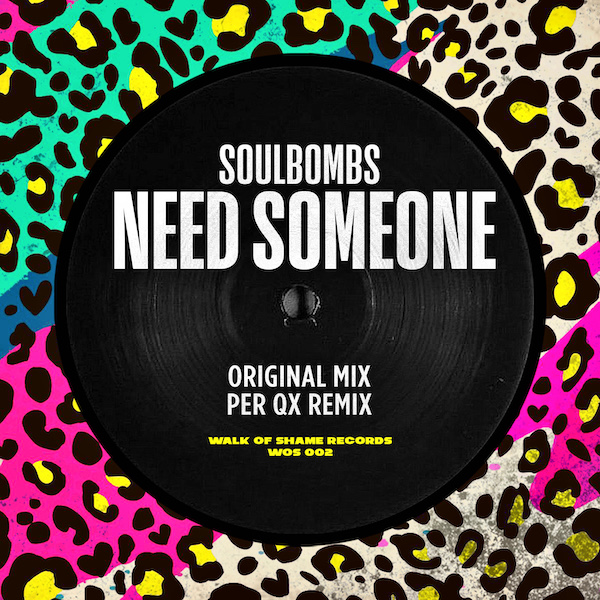 Soul Bombs Drops 'Need Someone' on Per QX's Walk Of Shame Records
London-based Soul Bombs steps up for the second release on Per QX's new label, Walk Of Shame Records with euphoric diva-infused disco cut 'Need Someone', backed by a Per QX Remix.
With 'Need Someone' Soul Bombs delivers a brilliantly uplifting and positive track which perfectly captures wide eyed innocence of early house and disco.
On 'Need Someone', Soul Bombs said: "It's about connection. I think if 2020 has shown us anything, it's the importance of people in your life and the community we're part of. We will dance again, and I wanted some music to help us think of that time when we're next on the dance floor."
Soul Bombs is the funky offspring from a dancefloor encounter between a ZX Spectrum and a mirrorball at Paradise Garage, who is on a mission to deliver 21st Century Disco. Soul Bombs' recent tracks include 'Got To Be Strong'.
Buy Soul Bombs 'Need Someone' at https://www.traxsource.com/title/1479273/need-someone