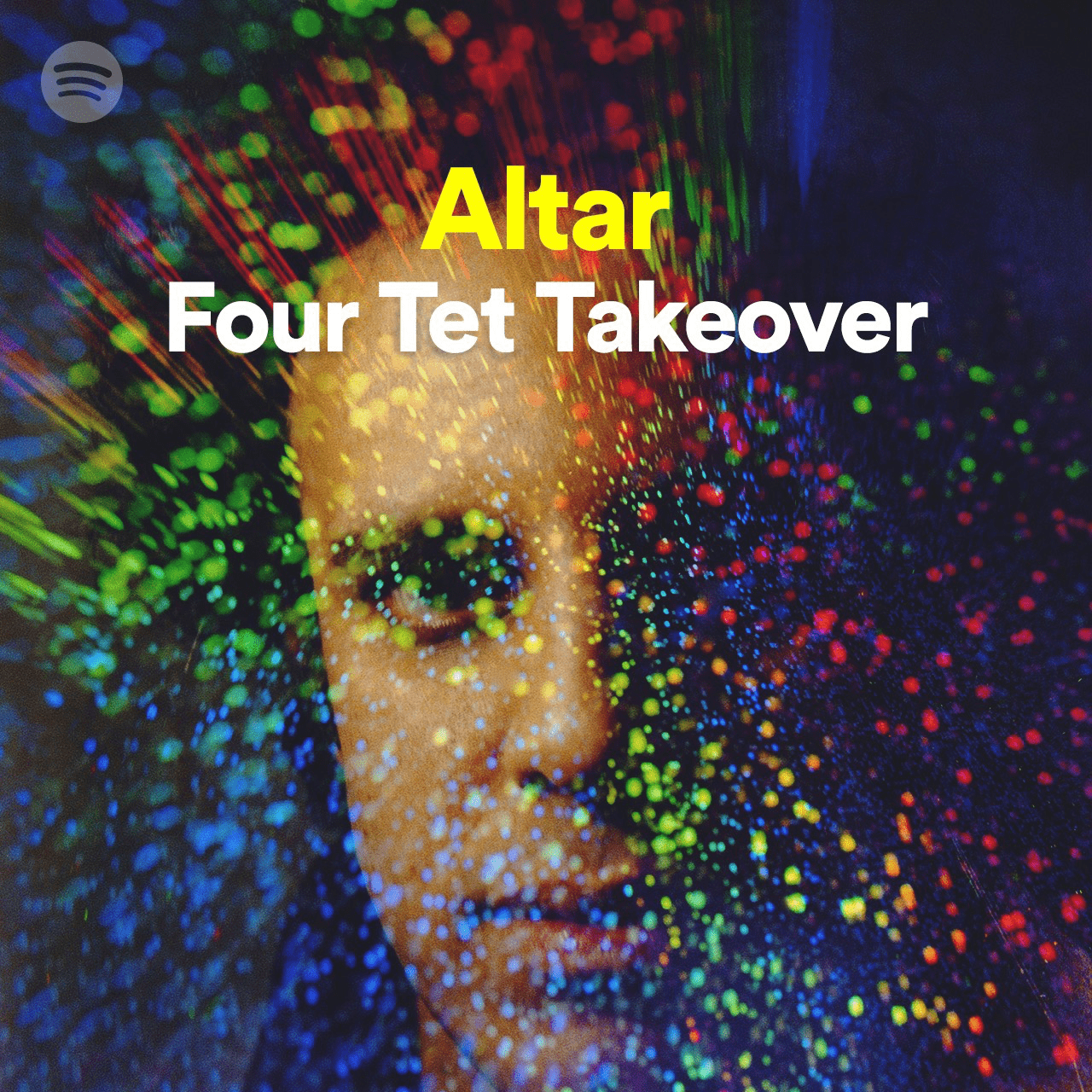 Spotify launches brand-new playlist, 'Altar'
Spotify have today unveiled a brand-new playlist 'Altar', which will host the best of new alternative electronic music. Helping Spotify to launch the new hub, is world renowned musician, artist, producer and DJ, Four Tet.
In celebration of his latest single 'Teenage Birdsong' (out now), Four Tet will be hosting an exclusive two week takeover of the 'Altar' playlist and sharing his favourite tracks from across the electronic music spectrum.
In addition to Four Tet's 'Teenage Birdsong', the playlist will host tracks from some of the world's most respected and influential artists from electronica, house, techno and beyond such as Machine Woman, Floating Points, Murlo, Shelley Parker and more.
Christie Driver-Snell, Editor for Dance Music at Spotify said: "The team collaborating with Four Tet to launch Altar gives our users a fantastic experience and demonstrates our commitment to giving electronic music fans the best possible experience. We're delighted that Four Tet will give his fans a chance to listen to his personal track selections and even after the takeover, 'Altar' will continue to give users a carefully curated, clearly defined playlist of their favourite electronic artists."