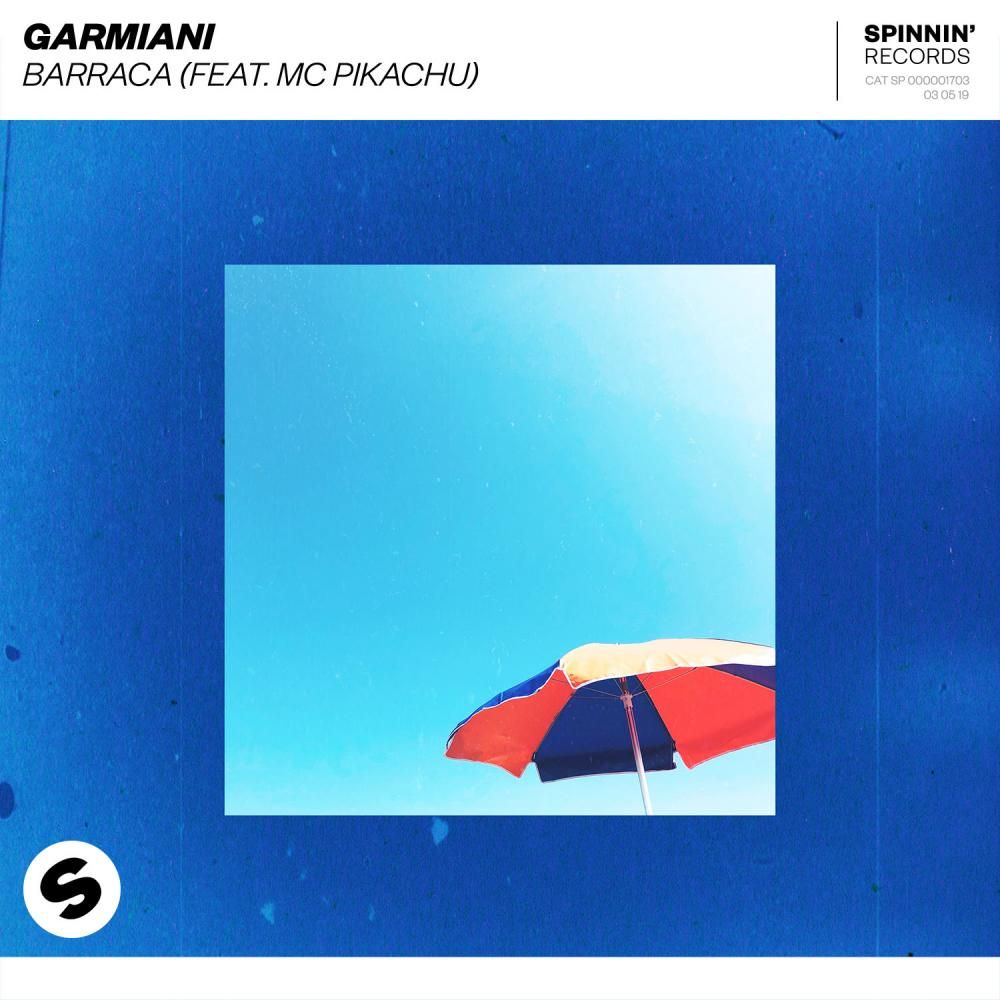 Swedish dance maestro teams up with Brazilian MC on Spinnin' Records
Swedish DJ/Producer Garmiani recently released the high-energy track called 'BARRACA' to critical acclaim. Now, he teams up with MC Pikachu to take this track to the next level, adding the Brazilian's uplifting vocals, quickly followed by the signature Garmiani percussion & latin-inspired synths building up towards a true Garmiani drop, featuring a hard-hitting kick and massive percussion samples, this is yet another banger that is sure to rock any dancefloor – out now on Spinnin' Records
'BARRACA' underlines it once again, seeing Garmiani taking his well known productional talent to exciting new soil, while staying true to his uplifting dance floor roots. It's a hot blooded vibe, best expressed in the track's uplifting chorus and unforgettable melody, that begs to be played on a sun drenched festival meadow. DJ support is immense, including Nicky Romero, Timmy Trumpet and many more.
"'Novinha Proffisional' by MC Pikachu has been a personal favorite of mine for a long time and I´ve used it in a lot of mashups for my Shows. Even though it's hard to find it online, (it's not available on Spotify, almost all uploads has been taken down on Youtube etc.) It's still a massive song among many people, especially in Brazil. So I'm super happy I now finally found the right production for it where we were able to get the vocals on, I'm super happy with this one!" – Garmiani
Artist info
Garmiani
With his roots deeply engrained in Hip-Hop and Dancehall, Garmiani is a rare breed of electronic dance music champion. The producer, former MC and all-round Swedish heavyweight, comes with a highly evolved sound and support scaling every corner of the world.
After gaining support from some of the biggest DJ's in the world with his 'Rumble EP', Garmiani hit #1 on USA's Billboard Next Big Sound chart with his single 'Zaza'. His 2015 banger 'Jump & Sweat' was a fusion of electro and dancehall that reached the #1 spot on the Beatport's Big Room Pulse Chart. In 2016 Garmiani collaborated with Steve Aoki on the remix of Aoki's single 'Youth Dem' with rap legend Snoop Dogg. 'Voodoo' – Garmiani's energetic collaboration with Walshy Fire of Major Lazer, was also released in 2016. Garmiani's Brazilian inspired track 'Fogo' came out in 2017 and stayed #1 on the Beatport Electro House chart for 2 months and was one of the most played tracks of Tomorrowland 2017. 'Fogo' was followed up by 'Shine Good', a more chilled out version of the Garmiani sound that was released with a club remix from Steve Aoki.
2019 looks great for Garmiani so far with a busier tour schedule than ever and new releases lined up, that he can't wait to show to the world.
MC Pikachu
Matheus Campaio Correa, better known by his stage name MC Pikachu, is a Brazilian singer. MC Pickacu was born in Suzano neighborhood, located in the East Zone of São Paulo, and joined the boldness funk career in 2014, at age 15, through participation in the music video for his cousin MC Bin Laden. The singer had his first fame with the single 'Feliz Natal', featuring MC Bin Laden and MC 2k.
And now, MC Pikachu is making moves again, and it looks like he's just getting started. New single 'BARRACA', a collab with Swedish artist Garmiani, is already making waves – and there's more where that came from. Stay tuned!