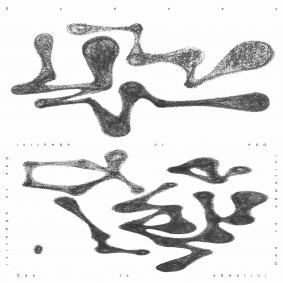 Sydney – Ode to eSwatini
Black Acre welcome Bristol's Sydney for a fascinating new seven track EP that fuses broken beats, deep house, hip hop and jazz and comes with a great backstory.
Written after a trip home to Swaziland, now known as eSwatini, Sydney recorded the sound of life there after completing studies of sonic signatures and comparison of traditional instruments around the world. When there, the third generation Brownswood Future Bubbler artist hooked up with local man Ralph who took him on some rich journeys and to meet amazing local musicians, all with the aim of making a body of work that used traditional worldly sounds in authentic new ways.
"The creative energy in eSwatini is so healthy and powerful that there's too many projects to list, but one that stood out was Mr Freddy, involving Ralph Smit and Mwesigwa Kisaakye, a mixing bowl of psychedelic world improv which I helped record at Semitone Records, and later was mixed by myself and Louis Grainger and released via Stay Put, a small collective I am part of who run parties in Bristol and host a fortnightly radio show on Noods Radio. The Intro to the Album played by me and Ralph became the intro to this album as we shared the journey!"
The richly atmospheric tracks are spiritual, organic affairs with indigenous percussion, tumbling drums with spoken words that are beautifully earthy. Broken beats with drifting sax lines, lazy deep house and jazzy hip hop that oozes soul all feature and make this record a perfectly escapist and immersive listen.
Sydney 'Ode to eSwatini' drops on Black Acre on 3rd May 2019.
Tracklist:
1. Ode to Ralph
2. Ode to Matambo
3. Ode to eSwati
4. Ode to the Journey
5. Ode to the Interlude
6. Ode to Velemseni
7. Ode to the Wizard
https://www.facebook.com/SydneyStayput/
https://www.instagram.com/sydney__stayput/