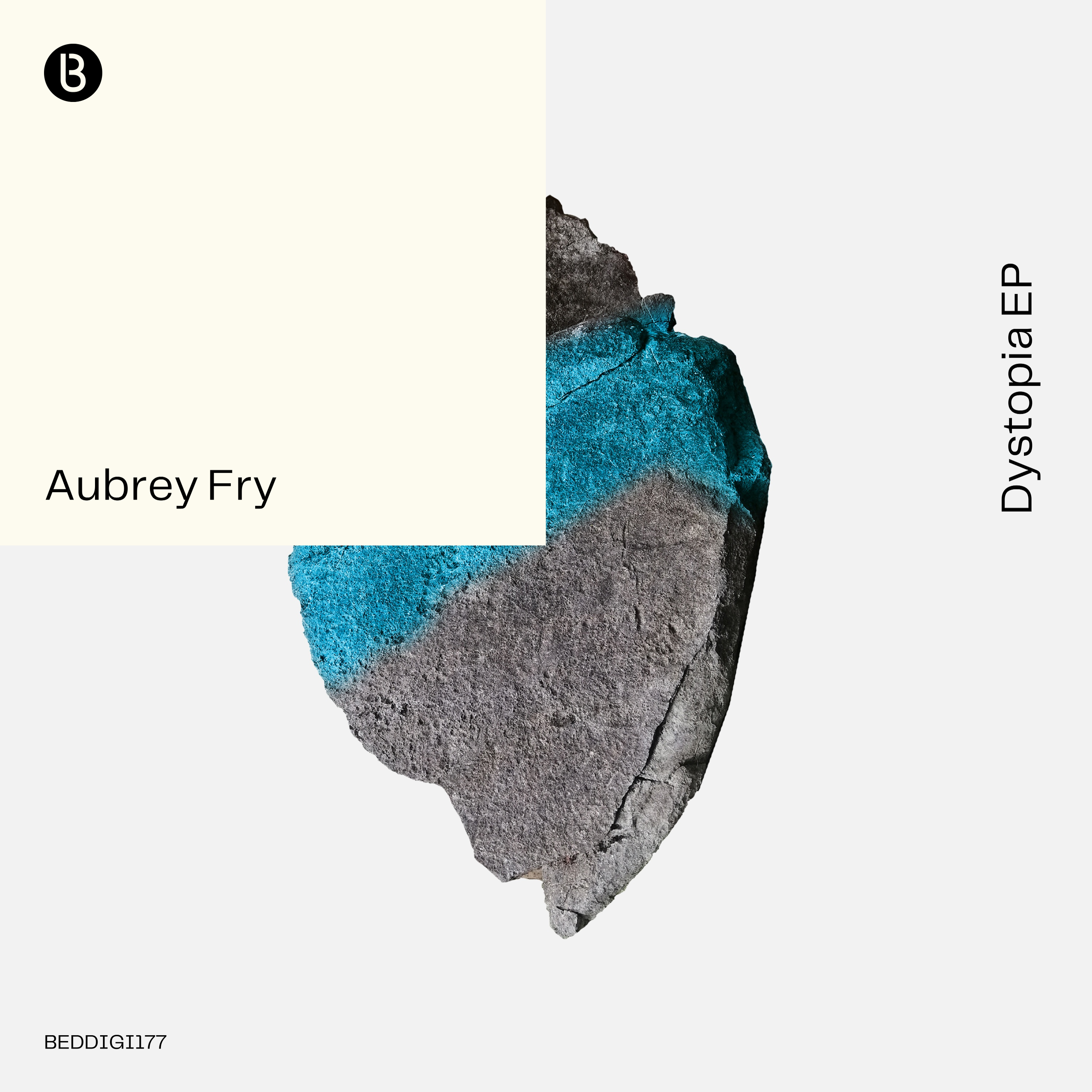 Techno Veteran Aubrey Fry Continues Comeback With Debut EP 'Dystopia'
After 15 years, legendary Brighton DJ Aubrey Fry is making a remarkable comeback. After landing on John Digweed's seminal 'Quattro II' in March, Fry returns to Bedrock Records for his debut EP on the storied imprint. Harkening back to the sound of early 2000's underground techno clubs, Aubrey Fry's 'Dystopia' EP is available now on all streaming platforms via Bedrock Records.
25 years ago, a young Aubrey Fry was given a John Digweed CD for the first time, inspiring a deep love for electronic music. Flash forward to modern times, and Fry is living the dream with his first EP released via Digweed's storied Bedrock Records, 
'Dystopia
.' Staying true to the sounds that first ignited his passion, 'Dystopia' provides fresh takes on techno while staying wholly committed to the underground rave sound. The EP begins with the title track, a slow-burning mood-setter with severely ominous overtones. From there, "
Nature
" ups the tempo a bit while brightening the mood ever so slightly. No rave-ready EP is complete without an acidic overture, and Fry duly obliges with his peak time burner "
Topaz
." To round out the collection, Fry closes with the foreboding "
Tyrant
," an unrelentingly portentous production that sets and maintains an oppressive atmosphere throughout. From top to bottom Fry's experience and dedication to his craft are painstakingly apparent, making for a must-listen record for true tech-heads and lovers of the underground.
"This EP and working with John is one of my most proud life achievements! John Digweed and his Bedrock imprint have long been my most favoured institution in dance music and a complete inspiration to me. 
I wrote my Dystopia EP while deep in the pandemic lockdown living in the Black Mountains, Wales. I had been watching a load of dystopian films and TV and life was like living through a film as the dystopian scenes from around the world were beamed over the 6 o'clock news each day. Even the silence of the countryside in Wales was heightened, it was defanging and making music was the only meaningful outlet I had to keep me sane. I hope to hear my music played in some clubs in the future, they were all wrote using my Funktion One sound system as my monitor so they should sound optimal in a nightlife scene." – Aubrey Fry
It isn't uncommon for artists to take a break from dance music and make a subsequent comeback, but not many take a 15-year break in the Welsh wilderness then sign all 5 of their first completed productions to a prestigious imprint. Up steps Aubrey Fry who has done just that, following the purplest of pandemic production patches during which time all other pursuits had to be put on hold.
First came inclusion on John Digweed's gargantuan 2021 Bedrock mix compilation sequel, 'Quattro II,' with the track 'Hard' featuring alongside contributions from luminaries including Robbert Babicz, Josh Wink, Darren Emmerson, Buschwacka!, Miles Atmospheric, and Quivver.
When he moved to Brighton he properly cut his DJing teeth, with regular spots in clubs like the Ocean Rooms, Escape and Funky Buddha Lounge. He soon became a resident for hedonistic, multi-genre club night Stompaphunk, playing alongside fellow Brightonians of that era like Serge Santiago, Radio Slave and David Parr as well as heavy hitter guests including Derrick Carter, Craig Richards and James Holden.
Reflecting his DJing heritage, Aubrey's productions mirror his eclectic musical tastes, with forays into everything under the electronica umbrella, whilst always keeping one foot in the rave.