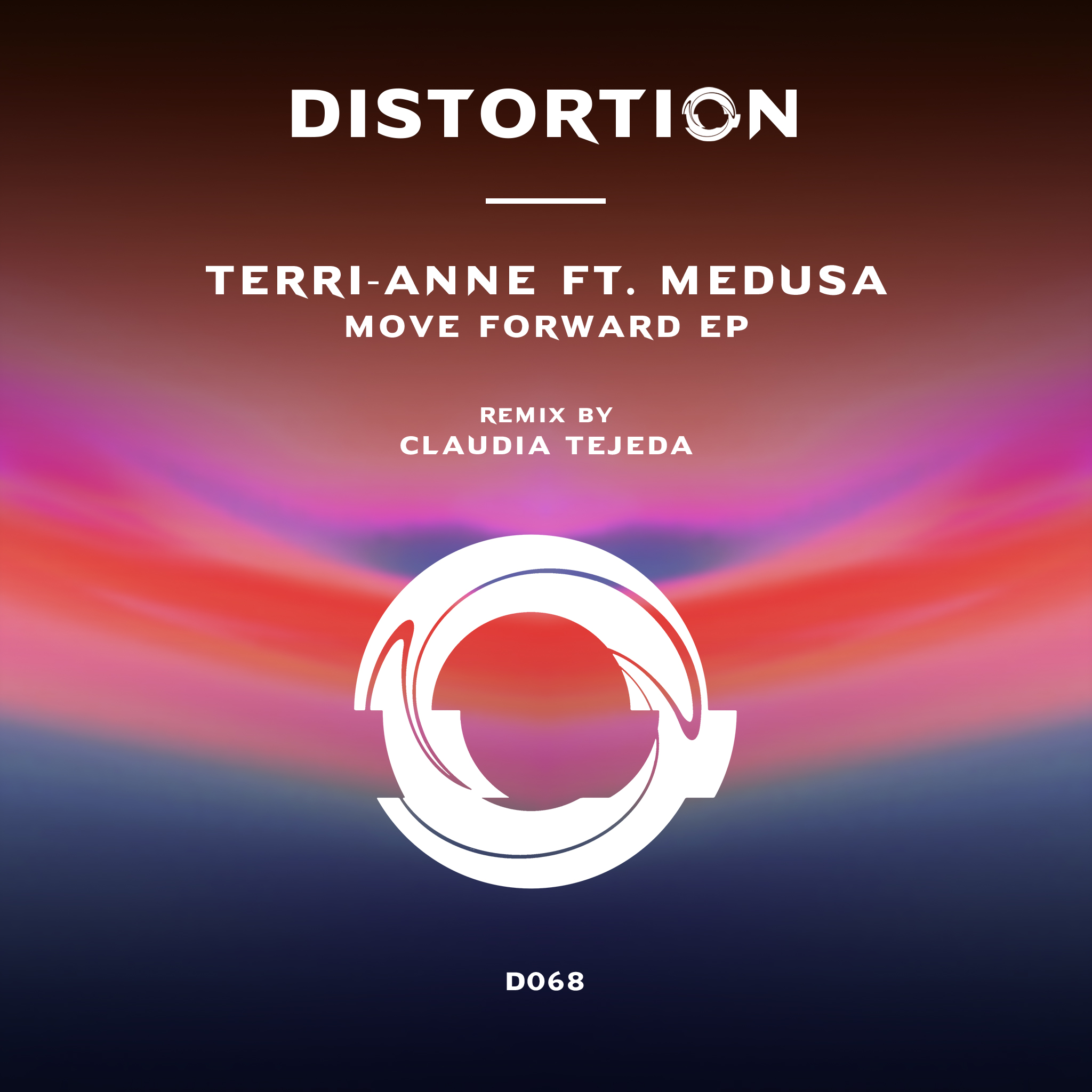 Terri-Anne feat. Medusa – Move Forward EP [Distortion Music]
Next up on Malgado's imprint Distortion is the infectious talent, Terri-Anne.
Terri-Anne has been making waves since her debut back in 2016 with hit releases on Stashed, Vivifier Records, and Force of Habits. This 68th release on Distortion see Terri-Anne bring her trademark tech bass-infused sound to the label with a twist of feel-good summer energy.
Title track 'Move Forward' written in the Summer of 2020, in the midst of the pandemic, Terri-Anne wanted to bring a little light to a dark time. The track's core ingredients are gorgeous piano chords laced throughout underpinned by a rolling percussive groove and rumbling elements, with Medusa providing the vocal cherry on top. A summer anthem packed with attitude.
On remix duties is Claudia Tejeda, bringing her inimitable Latin flavour to the remix of 'Move Forward', offering up a pumping high octane remix to complement the original. This EP package is set to ignite dance-floors upon our return, this summer.
Terri-Anne featuring Medusa 'Move Forward EP' is out on Friday 11th June, 2021.
Tracklist:
1.) Feat. Medusa – Move Forward (Original Mix)
2.) Move Forward (Claudia Tejeda Remix)
Connect:
https://www.facebook.com/djterrianne
https://soundcloud.com/djterri-anne
https://www.beatport.com/artist/terri-anne/656567
https://www.instagram.com/djterri.anne/